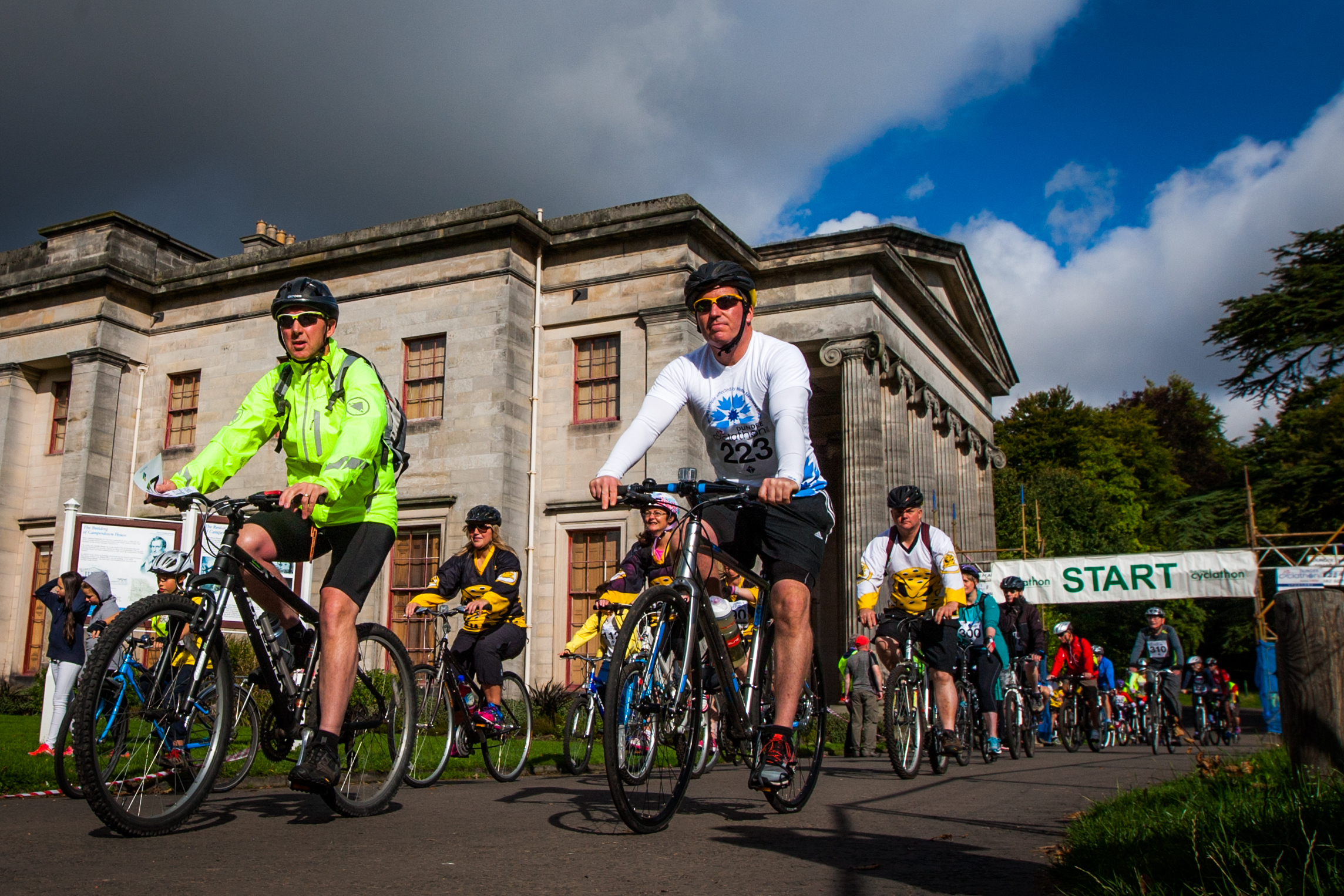 Pedal power is set to boost the provision of free professional nursing care at home for families fighting terminal illness in Tayside this autumn.
Following on from the success of their inaugural partnership last year, the Rotary Club of Claverhouse has once more joined forces with charity Marie Curie for the Dundee Cyclathon on Sunday, September 10.
Rotarian Ron MacWalter, of the Dundee Cyclathon, met charity patron Petra McMillan and Marie Curie nurse Carolyn Watts at Camperdown Park for a little light practice ahead of the big day, now just nine weeks away.
Ron said: "Last year was great but this year we'd love to see even more folk out on their bikes, enjoying our city and raising some much-needed funds for such a worthwhile charity.
"Entries are now open so we'd encourage anyone with a bike – young, old, novice or expert – to sign up, start training and join us for a wonderful day out with family or friends."
Now in it's 16th year, the Dundee Cyclathon has already raised over £250,000 for various charities.
Beginning and ending at Camperdown Park and following the Green Circular cycle route, the 26-mile event last year attracted over 400 entries from across Tayside with many participants opting to raise sponsorship for Marie Curie's community nursing service in the process.
Marie Curie patron Petra McMillan, who will also take part with friends, said the event has a significant impact on the level of nursing the charity can provide in the Dundee area.
She said: "Every penny of sponsorship we receive will be spent in the 'DD' postcode this autumn to help us 'buy' free professional nursing care at home for individuals with a range of terminal conditions, including cancer, in the last months and weeks of life.
"Just £20 'buys' one hour of high quality, hands on care so it is easy for cyclists to see just what their pedal power can achieve for families living in their own communities.
"We are very grateful to the Rotary Club of Claverhouse and we hope together, we can make it a bumper year for entries and fundraising."
Cycling has grown hugely in popularity in recent years.
According to British Cycling, the sport's governing body in the UK, more than two million people in the UK now cycle more than once a week.
This May in Perthshire more than 5000 people took part in the Marie Curie Etape Caledonia, raising over £185,000 for the charity.
Petra said she believes the Dundee Cyclathon has the potential to become a significant source of funding for community nursing in Dundee thanks to the backing of the Rotary, Dundee City Council – who have again underwritten the event costs – the growing and broad appeal of cycling, plus the ideal family-friendly route the Green Circular affords the event.
She said: "I'm very proud of my city and our partners for working together with us to create such an event with such huge potential for some of our most vulnerable citizens.
"I took part last year and I can't wait to get back on my bike again, it's a great day out."
Last year Marie Curie's army of 2200 nurses worked more than 1.2 million hours, caring for 31,755 individuals at home or in one of the UK's nine hospices.
Typically known for their overnight service from 10pm to 7am, when a Marie Curie nurse is with a patient, the family can rest and recover, knowing their loved one is safe and well cared for.
For more information about Marie Curie or to access their services, visit www.mariecurie.org.uk or call the Marie Curie Support Line on 0800 090 2309.
For more information about Dundee Cyclathon and to enter, visit www.entrycentral.com/cyclathon