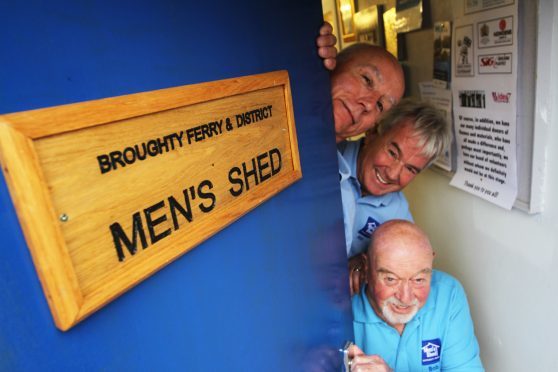 A new community project tackling social isolation amongst older men by getting them to work on practical projects together has launched in Broughty Ferry.
More than 50 people attended the opening of The Broughty Ferry Men's Shed on Saturday afternoon.
The Shed has been granted the use of a derelict hut in the Broughty Ferry YMCA's Brook Street grounds and received a grant from the MOD Fund for wood and metal working tools and equipment.
Volunteers helped refurbish the shed, installing heating, windows, doors, and a kitchen and creating a workshop space and IT area.
The project is also being supported by Age Scotland and Rosendael Veterans Association.
It is part of a growing movement of "shedders" throughout Scotland. The first Men's Shed was set up in Aberdeenshire in 2013 and there are now more than 100 nationwide, including one at Dundee Technology Park.
Alex Harvey, a retired engineer and chairman of the shed, said: "We want to deal with isolation and bring people into the community. This can particularly affect people who have been bereaved, retired, or made redundant.
"We hope that older people will come along and find some purpose in what we're doing. Many people are interested in learning a bit more about DIY, and you can learn something new at any age."
Around 35 people have already expressed an interest, but the group is keen to reach out to more older men, as well as women.
Age Scotland's recent report, The Shed Effect, highlighted the impact these sheds have on improving health and wellbeing, and tackling social isolation among older men.
Keith Robson, Age Scotland's charity director, said: "The hard work and enthusiasm that has gone into this project is truly inspiring, and we'd like to wish them every success.
"We hope the shed will provide a welcoming space for people to come together, share skills, or just have a blether.
"We know from talking to shedders around the country how much they can improve health and well-being and help tackle loneliness and social isolation.
"I'd encourage everyone to come along, have a cup of tea, and see what the shed has to offer."