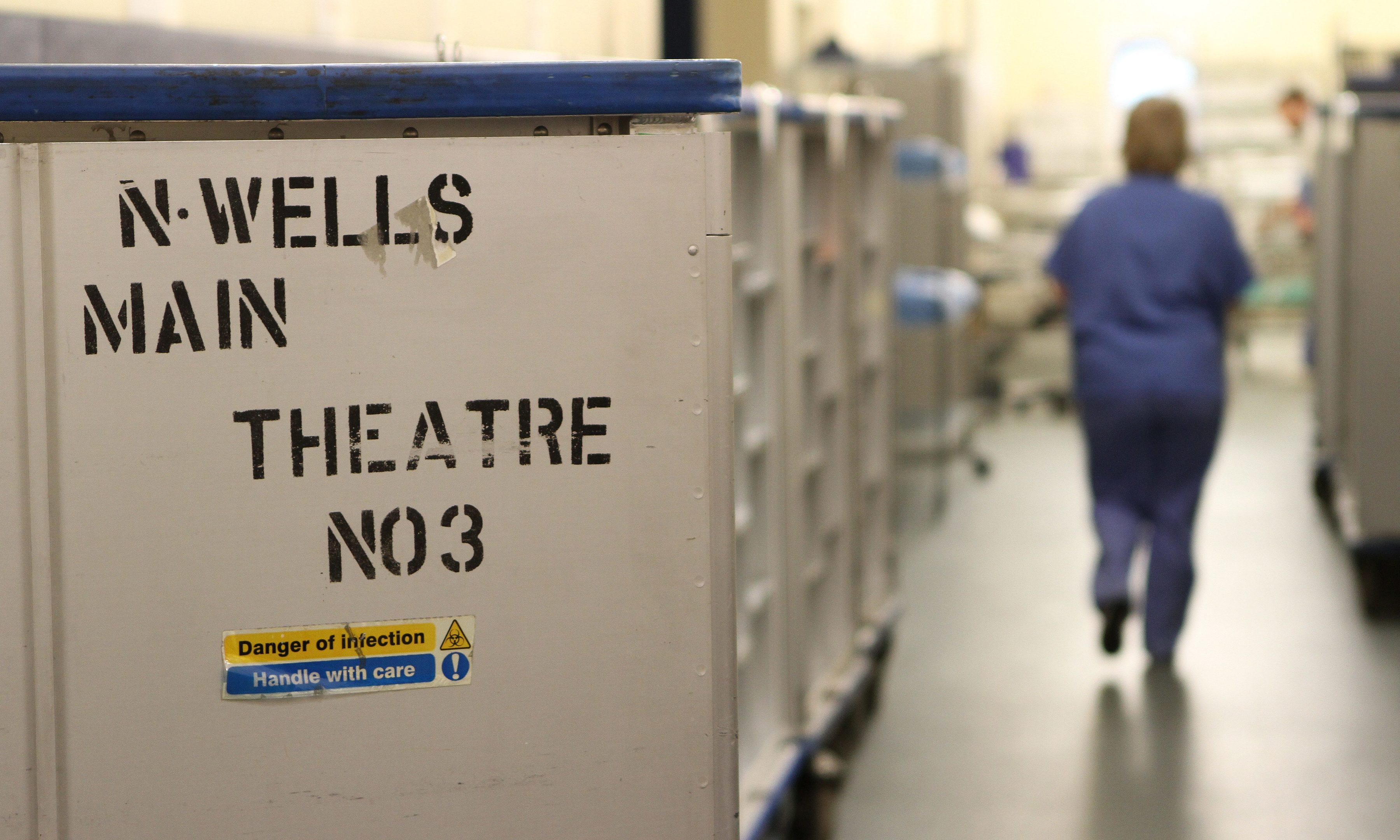 Routine operations across Angus, Dundee and Perth are to be halted for three weeks over the festive period by under-pressure NHS Tayside.
Elective surgery will not take place at Dundee's Ninewells, Stracathro Hospital in Angus or Perth Royal Infirmary from December 18 to January 8 in what health chiefs have said is a move aimed at countering the expected traditional upturn in unplanned admissions and resultant cancellation of procedures.
They say the situation is not a staffing issue, but the decision has been branded a "slippery slope" by an MSP who has said it is unfair on patients already waiting well beyond target times to go under the knife.
Stracathro Hospital has previously been the subject of the festive step-down, but NHS Tayside has confirmed the elective surgery suspension will be put in place across the region for the first time.
A spokesperson said: "Every winter, NHS Tayside, along with all other health board areas, experiences an increase in unplanned admissions which in previous years has meant the step-down at short notice of patient's planned treatments, which we know is very distressing for patients, their families and disruptive for our staff.
"Patients are also more likely to choose not to come in for their procedure over the festive time as they have family commitments.
"Procedures which have been planned to go ahead are often cancelled by patients at the last minute as they feel they are unable to come in over the festive period.
"Therefore, our annual winter plan for this year includes a three-week step-down of non-urgent, elective procedures from Monday December 18 to Monday January 8 across our three surgical sites – Ninewells Hospital, Perth Royal Infirmary and Stracathro Hospital.
"Emergency surgery, urgent procedures and all cancer surgeries will be unaffected and will take place as normal during this time."
North East region MSP Bill Bowman said: "Tayside health board's financial problems are similar to those of health boards across Scotland.
"They are a sign of the Scottish Government's failure to run its affairs.
"Some patients are waiting up to nine months for routine surgery, against a target of 12 weeks.
"Lists which are already too long will get longer," added Mr Bowman.
"I call on Shona Robison to get a handle on this situation before seasonal closure of routine operations becomes an expectation across our hospitals."
The Conservatives said they also understood further closures would occur over the two-week Easter holiday period but NHS Tayside has made no comment on that suggestion.
The health board expects to have a near £50 million funding gap for this financial year, having missed its savings target in 2016/17.
Despite making £45.5m in efficiency savings in 2016/17, NHS Tayside missed its target by £1.3m, a report released this week said.
Over the last five years the health board received loan funding of £37.5m from the Scottish Government to help it break even.
A debt of £33.2m is outstanding, though the Scottish Government has suspended repayments.
The 2017/18 financial year is expected to have a funding gap of £49.8m but only £45.8m in savings have been planned, meaning an extra £4m in loans will be required.
In addition, £5m of the savings have yet to be identified or were considered "high risk" by Audit Scotland, which has told the health authority that its "pace and scale" of change must increase if it is to successfully tackle what has been described as the "extremely challenging position" it is in.
Workforce, prescribing costs, and clinical supplies were the key areas of overspend in the last financial year.