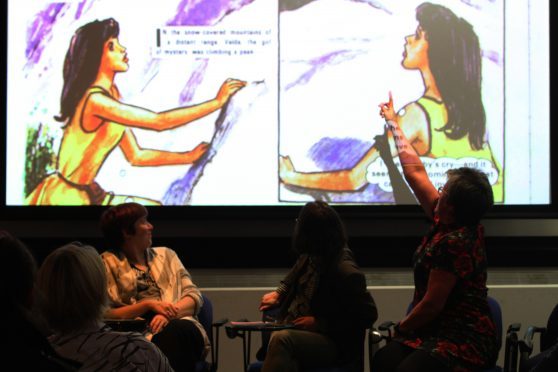 The Dundee Literary Festival has kicked off with an action-packed opening day of events exploring the world of the written word.
A series of activities took place at venues across the city, starting with an exploration of the jute industry by PhD student Erin Farely.
Erin highlighted the rarely heard words of the mill workers who found unique ways to communicate while working amid the city's thunderous looms.
Elsewhere, Dundee University's Matthew Jarron discussed the incredible impact of D'Arcy Thompson in the fields of zoology and biology, referring to his study on the centenary of Thompson's seminal work On Growth and Form.
The role of Women in Comics was explored by an all female panel to accompany the exhibition Girls In Print: Female Figures In British Comics.
The panel discussed the "surprising" range of subjects covered in girls' magazines during their heydays in the 1960s and 70s.
Staff from staples including Bunty, Judy and Spellbound shared their memories of working for the era's best loved comics and were joined by modern female comic artists.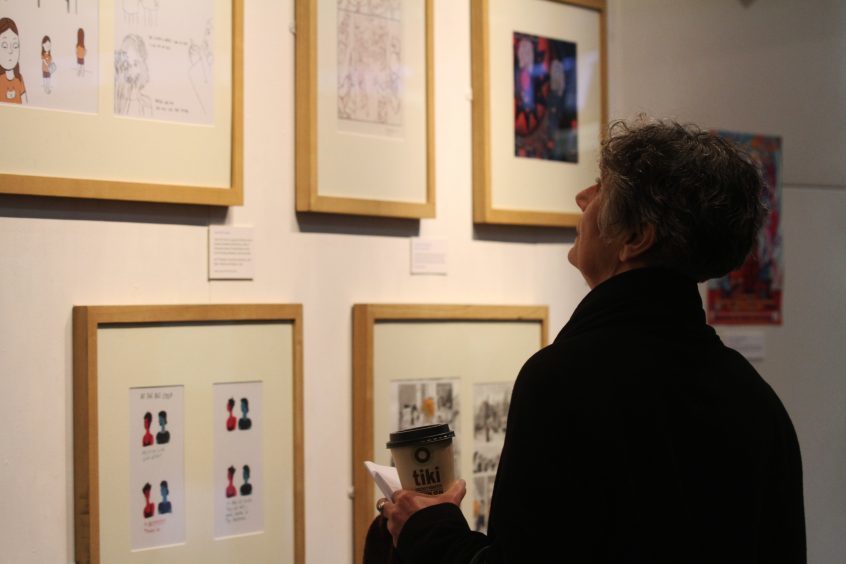 Tales of intrepid charity fundraisers were shared at an event celebrating the launch of the ARCHIES book.
The ARCHIES Mountain Challenge features a new set of walking routes, compiled by Ninewells doctor, keen mountaineer and charity fundraiser Dr Paul Fettes.
Dr Fettes' book details 130 mountains higher than 1,000m. Sales from the publication have raised thousands of pounds for the ARCHIE Foundation in the two months since its release.
Looking ahead to the next two days of the festival, a special children's literary event will take place at Dundee University's Bonar Hall today.
Author Alan Windram will be on hand to discuss his creation, One Button Benny, from 11am. Entry to the talk will cost £1 for children and their accompanying adult will get in for free.
On Friday, Canadian Scot Joan Lennon will lead a young person writing workshop, where she will share her experiences as a writer and talk about her latest young adult novel, Walking Mountain. Entry to the event starts at £5 for concessions and includes a hot drink.
Friday will also bring the hotly anticipated launch of a new biography of Dundee legend Michael Marra.
Acclaimed author James Robertson, whose work is being serialised in this week's Courier, will read passages from his  book about the musician, which is being serialised in this wek's Courier.
He will be joined on stage by singer Alice Marra (Michael's daughter) and vocalist Saint Andrew (aka Andy Pelc).
A full programme of events can be viewed on the Dundee Literary Festival website.