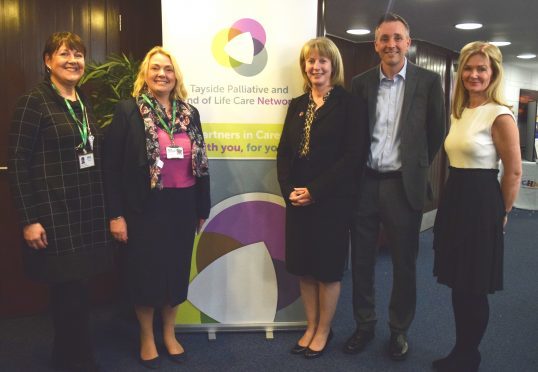 A new network to provide better end of life care for sick and dying people has been launched in Dundee.
The Macmillan Tayside Palliative and End of Life Care Network announcement was attended by professionals from health and social care in Tayside and Fife, along with charity workers and those who helped to contribute to its development.
Health Secretary Shona Robison said the scheme is part of a wider initative to ensure everyone in Scotland who would benefit from palliative and end of life care has access to it by 2021.
She added that its vision is "an exciting and appropriate way to help develop and sustain the services and supports which are crucial to achieving our goal and will provide a helpful model to other health and social care partnerships".
Officials say those facing the realities of deteriorating health, death and bereavement often need varied services from a wide range of groups, regardless of whether they are living at home, in a hospice or in a hospital ward.
Head of services for Macmillan in Scotland, Janice Preston, said: "Everyone with a role in end of life care must work together and ensure people approaching the end of their life receive the highest quality of care and support and are able to die well."