A new takeaway offering nachos, pizzas and even quesadillas packed with doner meat went down a storm on its opening day in Dundee.
Scotland's first ever "gourmet" German Doner Kebab outlet opened its doors to customers on Reform Street at about 11.15am and within the first hour it was "queued out to the door".
Balloons were placed around the front entrance to mark to mark the official opening.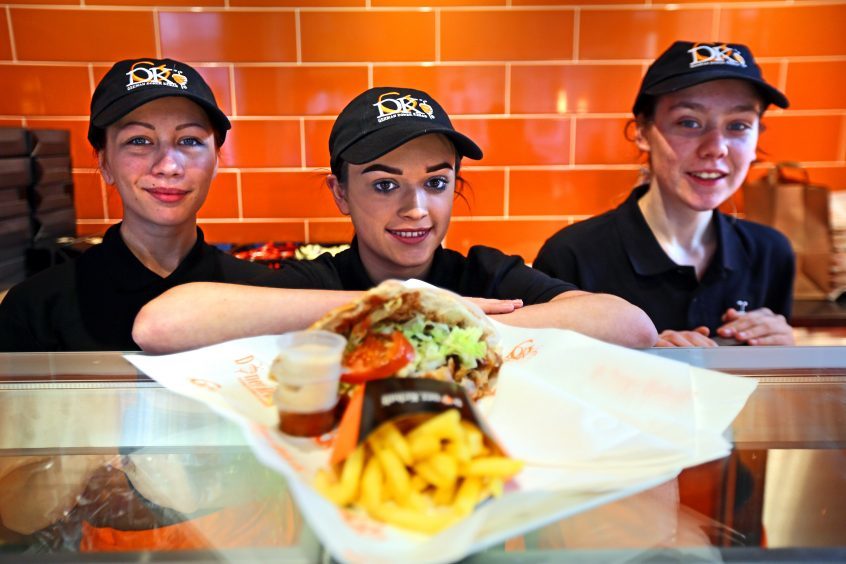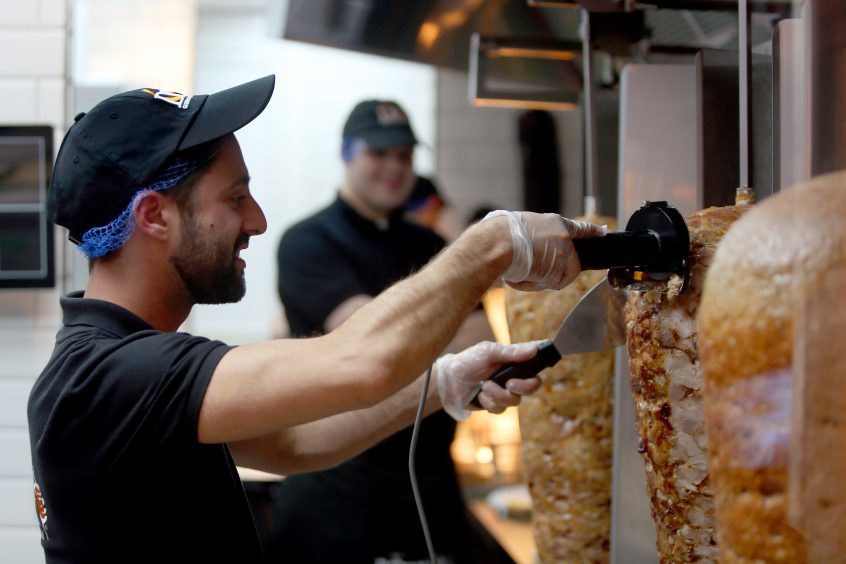 The fast food chain started life in Germany and has since branched out across Europe, to England and even the Middle East.
The meat used at the outlet is made up of 100% chicken and beef, and is said to be more nutritional than the doner on offer at many takeaways.
Owner of Dundee's German Doner Kebab Akky Hayat said he hoped the grand opening of the branch would kick-start a regeneration of Reform Street, allowing it to "thrive" once again.
The premises had lain empty for some time before the businessman secured a hot food licence from Dundee City Council.
He said: "We opened the door at 11.30am and right away the customers just started piling in. It's been a really good start, a good success.
"We were queued out to the door, and that is without even giving out any offers.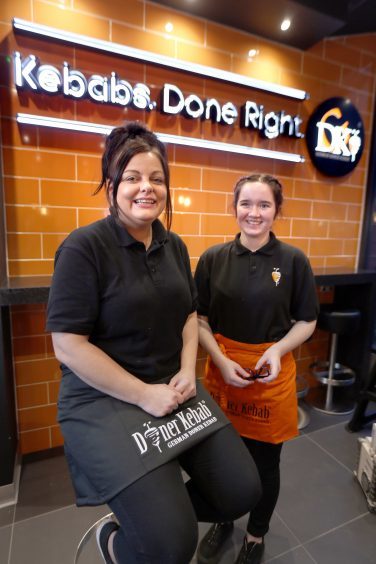 "Globally there are over 50 stores.  Most of them are based in the Eastern countries – Dubai, Saudi Arabia. This is the first in Scotland, but there are about 10 or 11 down south.
"It's attracting attention from everywhere; Edinburgh, Glasgow, Aberdeen, Carnoustie, Arbroath. I'm getting well-wishing messages from everybody. And so for Dundee that is good.
"We have got people coming from outside into Dundee. We do need more businesses along this street, but they have all got to be diverse, all got to be different. I think this whole street can thrive at one point again."
He added: "Obviously the whole menu revolves around doner. You can have it in many different ways. You've got your doner burger, quesedillas, lahmacun, doner box and obviously your pitta doner.
"This is pure 100% meat. Normal doner, it's kind of made up of a lot of stuff you wouldn't normally eat. Sometimes your meat might only be 40%-60% meat."
Store manager Leanne Whyte added: "It has gone really well. It was really busy to start with in the morning. We've had a lot of good feedback from customers."