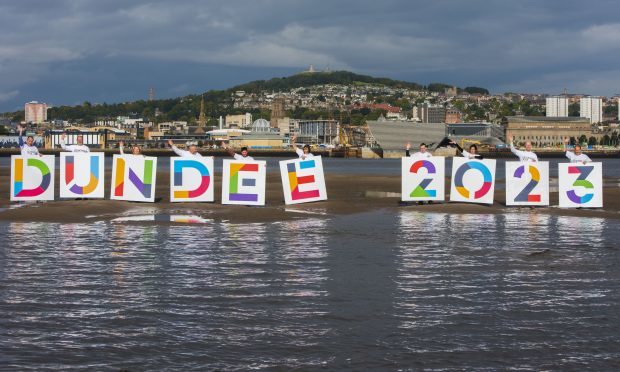 At first glance, splurging more than £350,000 of public money on Dundee's bid to become European Capital of Culture 2023 appears incredibly cavalier.
Sure, Dundee had a good as claim to the title as any of the other competing British cities, but the UK's decision to vote for Brexit should have set alarm bells ringing.
That's the view of the Taxpayers' Alliance anyway, who reacted with typical exasperation at the supposed waste of money once the bill for the bid was revealed.
Hindsight is always 20/20 of course but the truth is no one could have known the European Commission would decide — at the last possible moment — to put the kibosh on the possibility of a UK city being awarded the Capital of Culture title in 2023.
And make no mistake, the decision was so last minute that even the judges had no inclination the plug was about to be pulled.
As soon as the result of the EU referendum was known, assurances were sought over whether the UK would be eligible to participate in 2023.
That the bidding cities were subsequently led up the garden path is not a reflection on the leadership of Dundee, Milton Keynes, Leeds or any other contending city.
Because, let's face it, had Dundee won through to the next stage of judging — and there is no reason to think we would not — then the £350,000 spent on the bid so far would have seemed like money very well spent.
And in many ways, it still is.
Dundee has, by an act of will, transformed itself from a city that was the butt of jokes into a genuine cultural powerhouse.
It's become a place that is attracting international attention: US business magazine Bloomberg is just the latest in a long line of august publications, The Courier included, obviously,  to sing the city's praises.
The Capital of Culture bid was a statement of intent, one that said Dundee had, at last, discovered itself and was pretty pleased with not only what it is, but what it can be.
And if you really want to know how far ahead of the game Dundee is, just look to Copenhagen, or Copycatenhagen to give the Danish capital its full name.
The city, the 1996 European Capital of Culture, just announced the results of a competition to find an architect to build a cultural centre on the city's Paper Island,  a key part of the city's waterfront.
The winner? A Japanese architect whose first European building will be opening in a city near you very soon…