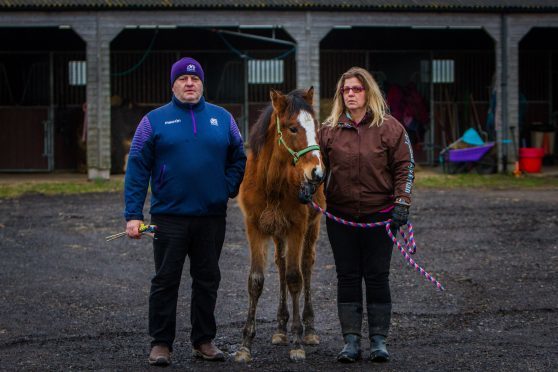 A Tayside man has told of his anger after a firework hit one of his horses, burning a hole through the animal's coat.
Neil Walker wants to warn others about the dangers of fireworks after the incident, which happened in Templehall, near Longforgan, earlier this week.
The 50-year-old said the animal was injured during a gathering featuring a bonfire and fireworks in a neighbouring field.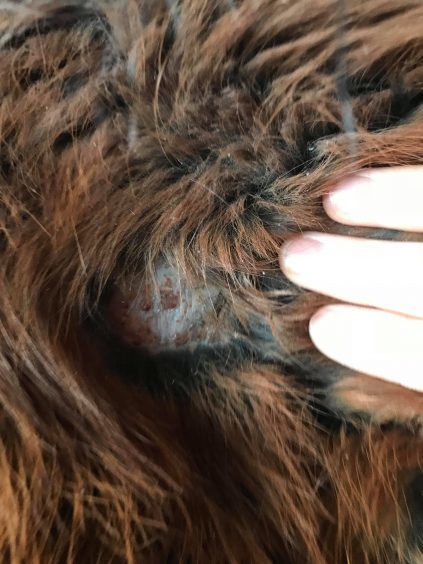 He said he hopes that the foal, which is only six months old, will make a full recovery after its terrifying ordeal.
Neil said: "The fireworks were let off at around eight or nine in the evening and there were at least six of them.
"I wasn't warned that there would be fireworks so the foal was out in the field.
"In total we have 15 horses and some of them are easily spooked, so this could have ended up a lot worse – they could've broken out through the fence.
"It wasn't until the morning that we saw the foal had been injured. The burn has gone right through to the skin.
"There are remnants of fireworks in our field still, and when I went to pick them up I saw bits of the horse's hair in one of them."
Neil explained that the people involved had apologised when he spoke to them following the incident.
He added: "They were apologetic and I'd like to think they'll know better in future.
"I've no idea why someone would have a bonfire and fireworks in the middle of January anyway. I hope the foal will recover quickly. We only bought her around six weeks ago and she's still very young.
"The vet advised us what creams to use to treat the burn. The foal was a bit shaken but seems to be a lot calmer now.
"The main thing is that I want to raise awareness about the dangers of fireworks and the damage they can cause."