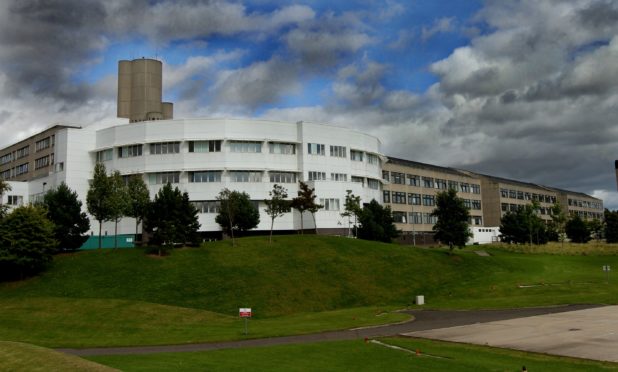 All unscheduled operations in Tayside will be carried out at Ninewells Hospital in Dundee after a major shake-up of surgical services was agreed by the health board.
Although NHS Tayside will continue to offer surgical services at three locations — Ninewells Hospital, Perth Royal Infirmary and Stracathro Hospital — all patients who require unscheduled surgery will be transferred to Dundee for the operation.
This will allow NHS Tayside to increase the number of patients undergoing scheduled operations at Perth Royal Infirmary as it seeks to develop the hospital as a centre for elective surgery.
There will also be an increase in the number of day case and minor elective surgery at Stracathro Hospital.
NHS Tayside chairman Professor John Connell said: "These proposals to transform surgical services across Tayside will provide a secure future for Perth Royal Infirmary and will improve the delivery of care for all patients across Tayside."
A three-month public consultation on the changes found that more than three-quarters of respondents supported the plans.
The Board was told how the move will allow more elective patients from Perth and Kinross to receive treatment closer to home at PRI.
NHS Tayside interim medical director and consultant vascular surgeon Professor Peter Stonebridge, who co-led the public consultation, said: "To make sure we can meet the needs of our patients across the whole of Tayside, now and in the future, we know we have to make changes to the way surgical services in Tayside are delivered.
"Patient safety and high quality care are always our top priorities. This transformation of surgical services will create a sustainable service that allows us to deliver this level of care to our patients.
"The proposals agreed are the stand alone choice for NHS Tayside as they provide the highest quality, person-centred, safe, effective and sustainable model for surgery that can be delivered with our available resources."
The Scottish Government will now have to approve the proposed changes before they can be implemented in Tayside.