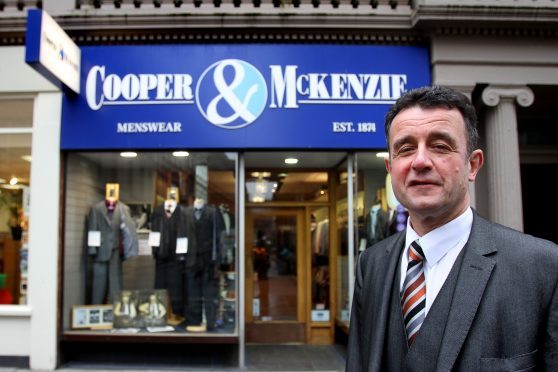 The manager of one of Dundee's oldest clothes shops has decided to hang up his tape measure after more than 40 years in the trade.
Grant Mitchell, 57, who oversees Reform Street's Cooper and McKenzie menswear clothing store, has announced he will be retiring by Christmas.
Despite bringing an end to his time as Dundee manager, Mr Mitchell said it is far too early to say whether the store will close as a result.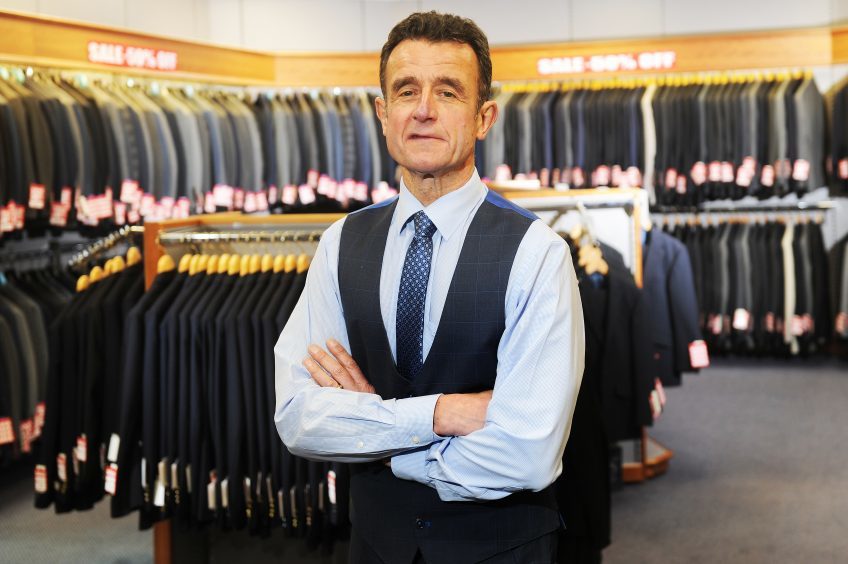 Cooper and McKenzie's has operated in the city for 144 years and remains as one of only two clothing retailers left on the street once dubbed Dundee's Savile Row.
The company is part of a larger consortium, the Independent Menswear Company, of which it has been a member for 15 years.
"I have always counted my milestones, in terms of years served, as Christmas, so it seems appropriate to say I will be retiring as the manager of Cooper and McKenzie by December of this year," said Mr McKenzie.
"I feel the time is right for me to step back and focus on other business interests.
"Cooper and McKenzie started as an operation in 1874, originally as potato merchants. It has, since then, moved on through to menswear retailing and has become a very recognisable shop in Reform Street and Dundee."
Mr Mitchell explained that as a member of the Independent Menswear Company small independent retailers are offered the comparative safety of having a larger buying power without losing their original identity.
However, he did note the complaints raised by many in city centres across the country about rate values and overheads.
"Modernisation has played its part in transforming the high street, and rates values often deter people from opening up as independent traders because overheads are high," he said.
"We have been in the city centre for a long time and we are in a great location on Reform Street. It would be good to have more occupants in the street. There are a lot of empty units.
"In England, in some of the more southern towns, there has been an increase in footfall in city centres because small, independent and local stores have been able to set themselves up.
"At the moment, even some of the larger companies would find it difficult to get established because they find the overheads prohibitive."
He added: "The shop is part of the Independent Menswear Company, which has around 65 stores from across the country involved.
"There is a convention this coming weekend, where all of the owners and managers of the independent stores will get together and discuss the industry.
"It is far too early to say what will happen with the store."
Mr Mitchell hinted there may be interest in taking over the running of the shop, but whether it remains in Reform Street or moves elsewhere remains to be seen.
His retirement announcement coincides with the closing down of another Reform Street retailer, Mona Lisa, who shut up shop earlier in January after owners decided not to renew the unit's lease.