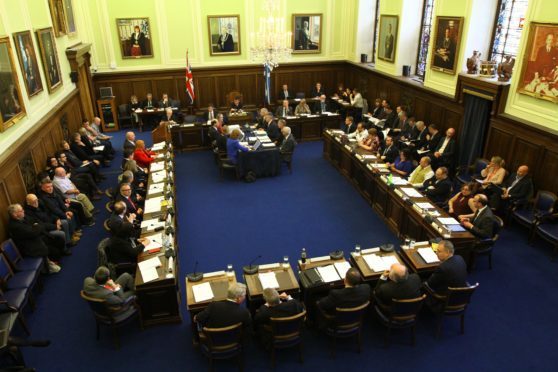 Dundee council tax bills and the price of school meals will increase after the SNP administration's budget designed to plug a £15 million gap in its finances was approved.
Amendments from all three opposition parties were defeated by the minority SNP administration, which had support from Lord Provost Ian Borthwick.
Car parking charges will also rise as a result of the budget.
An often testy meeting on Thursday saw several clashes between councillors over the finer details of the budget.
However, there was cross-party support for more than £3m extra money being ploughed into the Children and Families Service to meet the cost of looking after children in care until they are 21.
Council leader John Alexander said: "My message to the people of Dundee is we have tried to recognise the challenges facing the city.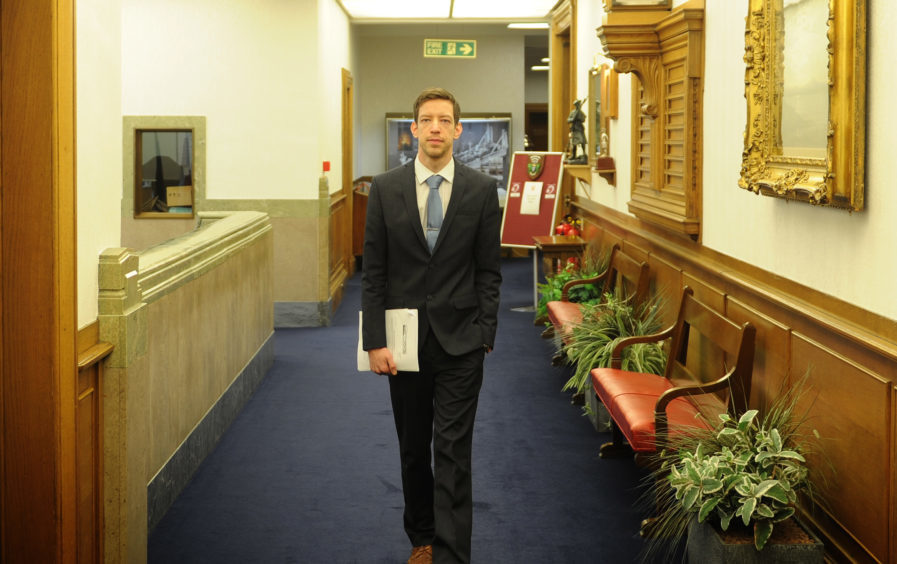 "We recognise we need more housing, that there are high levels of poverty and drug abuse.
"But we are trying to pursue an agenda that will address these issues."
An amendment put forward by the Labour group, which would have seen a freeze on the cost of school meals among other measures, was defeated by 15 votes to three.
Dundee budget: No cash to rebuild burned-out Mill o' Mains pavilion
Labour councillors said their proposals would help tackle child poverty.
Bailie Willie Sawers, who convened the special meeting of the policy and resources committee, said administration had not been given time to consider the proposals and doubted how they would be paid for.
West End Labour councillor Richard McCready said more must be done to address poverty levels in Dundee.
He said: "We need to make sure the waterfront regeneration benefits everyone, not just the privileged few.
"The waterfront will be an abject failure if it doesn't help everyone."
Claims the budget was an attack on the "working poor" got an angry response from Mr Alexander, who described the accusations as "blatant nonsense".
All 5,000 local authority staff earning less than £36,000 will receive a 3% pay rise as a result of the budget.
But Liberal Democrat group leader Fraser Macpherson said the rise in council tax meant the local authority is "giving with one hand and taking away with the other."
---
Comment: Lots of fizz and a bit of fury
Budget meetings are particularly strange things, especially as the hours drag on, writes Stefan Morkis.
After a three-hour ding-dong in the City Chambers, one of Dundee's most prominent trade unionists, the left-wing firebrand Jim Malone, was lauded by Conservative group leader Bailie Derek Scott for the concerns he had raised about poverty in Dundee.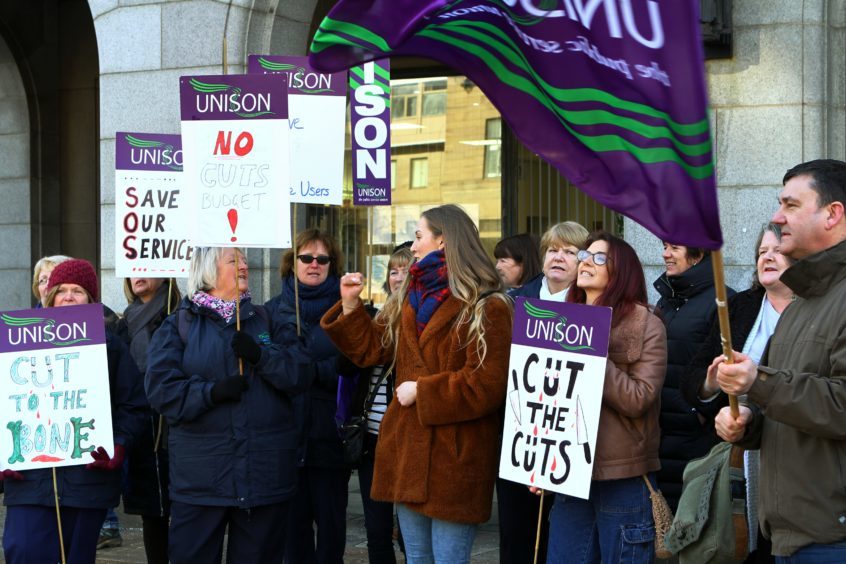 There was also a bit of verbal ping-pong too, as Tory, Liberal Democrat and Labour councillors took turns to accuse one another of living in a land of make believe.
The phrase was bandied around so often one feared Eurovision winners Bucks Fizz were staging a comeback.
Liberal Democrat leader Fraser Macpherson also got the line of the night when he told SNP councillors: "Frankly lads, I've got a better budget than you."
Fun as all this was though, for the most part, this was a fractious and ill-tempered meeting.
Whether you blame Holyrood or Westminster for the financial straitjacket councils find themselves in, there's no denying that tax rises, cuts and price increases are no fun, for anyone.