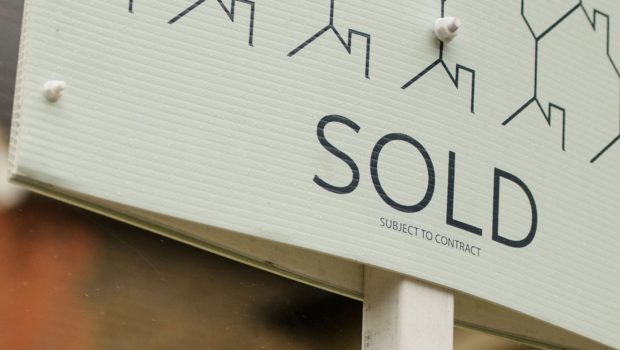 The housing market in Fife is booming with the kingdom's house prices rising faster than most of the country.
Average house prices in Scotland rose by 7.3% against last year's prices in January and February, a higher rate than the rest of the UK.
The data, compiled by estate agents Your Move, found Fife was even further ahead of the curve with a 12.6% increase.
Overall, the price for a home in Scotland is up more than £12,000 annually – making the average property worth £182,936.
The Kingdom saw the third highest increase in the country, behind only East Renfrewshire (15.1%) and Falkirk (13%). The Scottish Borders saw the same increase as Fife.
George Lorimer, partner at estate agents Galbraith and based in their Cupar office, said Fife was seeing the benefit of developments both north and south of its coastline.
"Fife really does offer a great quality of life and there is so much going on," he said. "With the new bridge to the south and the V&A in Dundee to the north, there is a lot in and around Fife to do.
"It's hard to say exactly how the new Queensferry Crossing is affecting house prices, but better transportation links do have a positive effect.
"It's a great part of the country to live and includes historic places like St Andrews. I really don't think there is another place like St Andrews in the world.
"There are historic places like that, but also more local places further inland like Cupar.
"There is a shortage of houses available around the coast and there are a lot of potential buyers, so that naturally pushes up prices. That's just economics and how it works.
"But a place like Cupar is very affordable, so people should be able to find what they are looking for.
"As with everywhere, there will be some parts of Fife that don't do so well as others. I'd have to look at the data, but I'd be surprised if the likes of Glenrothes and Methil are doing as well.
"I think a lot of people from the west coast have their holidays in Fife and like it so much that they buy a second home here.
"The area's got a lot going for it with some beautiful scenery and things to do."
Christine Campbell, Your Move managing director in Scotland, said: "Scotland continues to enjoy unexpectedly strong housing growth – with prices rising at their fastest rate in a decade.
"Both high priced property and the major cities are fuelling a mini housing boom."
Elsewhere in Courier Country, Dundee saw a more modest increase of 1.7%, Angus 3% and Perth and Kinross prices rose by 1.4%. In England and Wales, average property values increased by just 0.1%.