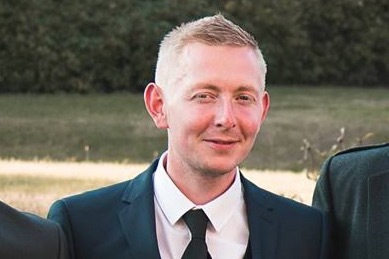 A fundraiser set up to support the family of a much-loved Dundee man following his tragic death has raised more than double its target in a matter of days.
An 11-strong group of Scott Millar's pals established a Go Fund Me page after he died in hospital on Monday morning having been hit by a car on Argyllgait. A 17-year-old has been charged and released in relation to the incident.
The fundraiser was set up to "support" his two children on Tuesday and, as of Thursday afternoon, had generated £5,118. The original goal was £2,000.
The 33-year-old worked for Royal Mail in Dundee's Central Delivery Office for 14 years.
A number of tributes to Mr Millar have been posted to the Go Fund Me page.
John Iannetta said: "Great guy. Super dry sense of humour and an all round nice person. Huge shock to us all and will be sadly missed. Condolences to all the family."
Vincent Lindsay added: "I worked in the same office as Scott. He was the first guy I ever partnered when I transferred to the Dundee central office.
"It was always a pleasure to work with him. Such a lovely guy. Will miss him."
Natasha Millar said: "Best uncle in the world, love and miss you always Scott xxxxx."
Writing to the page, Mr Millar's friends described him as a man of "honesty" and "humility", adding he was "one of the most caring people we have ever met".
It adds: "We lost our dear friend Scott this week; a piece of our lives (is) now missing. Now with the angels, he was too good for this earth – he genuinely was.
"A man of honesty, humility and one of the most caring people we have ever met, just throw in a pinch of charm and you got him!
"'Meet you at the pub?' He would always be there to see us and have a catch-up. The only thing that would stop him would be his family commitments. His children came first.
"He will be sadly missed by his family and friends for the time he gave us and the ear he lent. He never had a bad word to say about anyone and his heart was overflowing with love for his children.
"Taken too early in life we have setup this page to support his two children and ask for your support.
"If you ever had the honour of Scott's company then please contribute to this fundraiser with as much as you can to make a difference in his children's lives.
"We love you mate and miss you. There's only one Scott Millar and there will only ever be one.
"RIP mate, the lads."