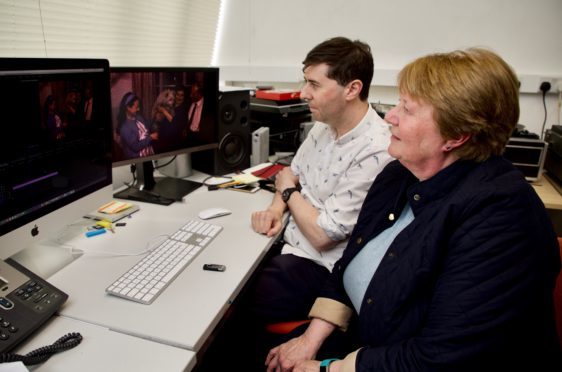 The mystery behind a cine film that is being used by a Dundee band to promote a track from their forthcoming new album has been solved thanks to a recent appeal for information in The Courier.
Spare Snare re-edited the 8mm film featuring Dundee and the Tay Road Bridge in 1966, Craigtoun Park near St Andrews and Southend-on-Sea, to fit the melancholy track Grow from the new album Sounds which is due for release on Chute Records in July.
Now a relative of one of the families featured in the footage has come forward with details after Spare Snare lead singer Jan Burnett sought The Courier's help.
Retired local government worker Linda Gellatly, 62, saw the recent article in The Courier and recognised two of those in the film as her late aunt Frances and uncle Doug – and then realised she was in the film herself.
She said: "I only know the people having a party at the end of the film. I do not recognise anyone else.
"The party is held in my aunt Betty and uncle Alex's house in Harestane Road Dundee.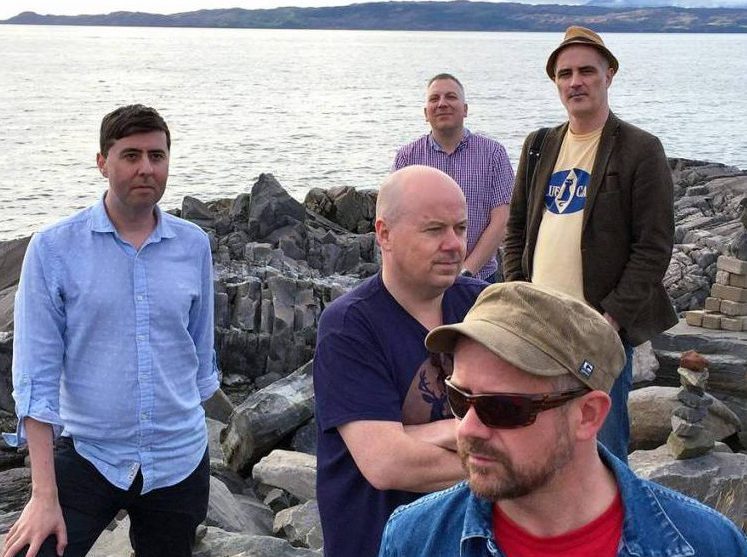 "I stayed next door with my mum and dad, Rita and Bob Brown and my gran Maggie Barnes stayed up the road.
"Frances and Doug stayed around the corner in Newton Road.
"The Barnes family were Maggie Barnes, her son Doug and daughters Betty and Rita.
"My cousin Margaret (Frances and Doug's daughter) is also in the film.
"My gran's cousin Willie McKenzie is also there.
"I'm the youngest in the film. I think I may be around 10/11 so that film would be around 1965/66."
Spare Snare musician Adam Lockhart, who runs the Media Preservation Lab at Duncan of Jordanstone College of Art and Design in Dundee explained that the films (super 8 and standard 8) were handed into the art college a number of years ago by persons unknown.
They had been lying around in the photography department for a long time, until a student became interested in them.
The student came to him to ask if he could use the films for an art project, so Adam had them all digitally scanned.
In the end the student didn't use them so he decided to make the Spare Snare video with them.
He added: "The reels were marked as being owned by a William (Willie) MacKenzie, who was a friend of Linda Gellatly's family. He appears in the party scene at the end.
"Linda said that he never married, so perhaps he didn't have anyone to leave the films to, so when he died someone maybe handed the films into DJCAD?"