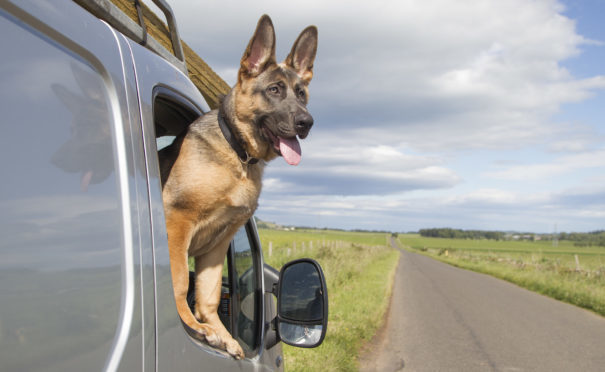 A puppy is lucky to be alive after a fish hook, tin foil, stones, twigs and seaweed had to be removed from his stomach.
Pablo, a 23-week-old German Shepherd pup, was enjoying an outing at Tayport with owner Andrew Scott and his children, eight-year-old Calan and three-year-old Charlie.
While Andrew's back was turned, the ravenous pooch, who is "into everything", binged on a number of items that were lying around.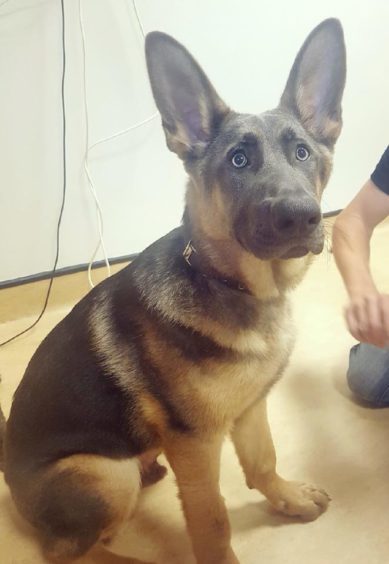 The 33-year-old joiner said: "We were out camping and fishing, and had based ourselves between the two lighthouses next to the harbour.
"We had a barbecue and while I was making food I turned away from Pablo for a few minutes.
"He is into everything at the moment and ended up eating a fish hook that still had a weight on it and some mackerel.
"I tried to get it out but it was lodged and the kids were terrified that he would be hurt or killed."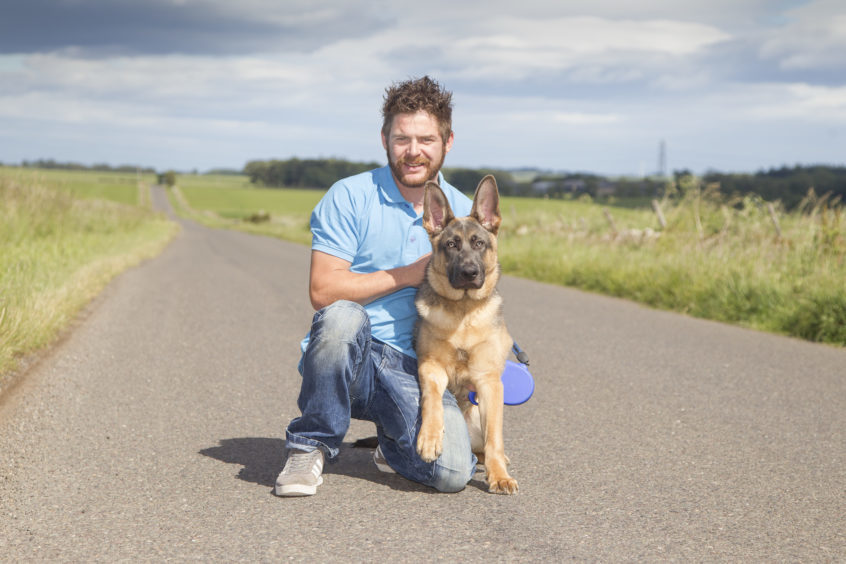 Andrew took the hapless hound to Parkside Vets, where they whisked him off for surgery to remove the hook.
While operating on him, the vets also discovered tin foil, stones, twigs, seaweed, half-chewed sausages and a potato.
Pablo has now made a full recovery after his ordeal, which happened around three weeks ago.
A spokesperson from Parkside Vets said: "He (Pablo) was seen out of hours one Sunday morning when he stole and ate a fishing hook while camping with his owner.
"His owners rushed him in to see vet Katie who advised that we should admit Pablo and X-ray him to confirm where the fish hook was before attempting to retrieve it.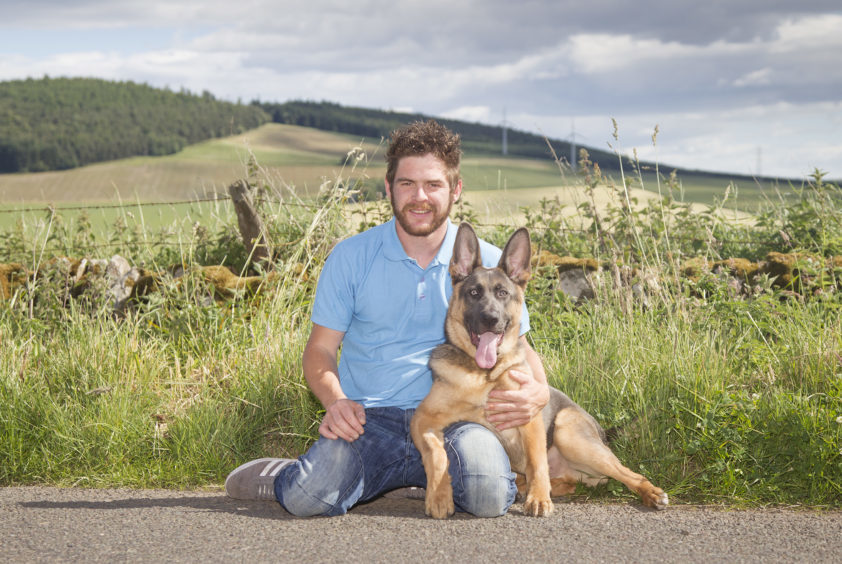 "As shown in the X-ray picture, the fish hook can be clearly seen in the stomach, as well as lots of food and some stones.
"Katie quickly proceeded with surgery to retrieve the fish hook, stones and emptied his stomach at the same time.
"Fish hook with barbs could have caused a lot of damage if lodged in the oesophagus or if had been left any longer and perforated the stomach or intestines.
"Pablo recovered well and was able to return home on the Monday."