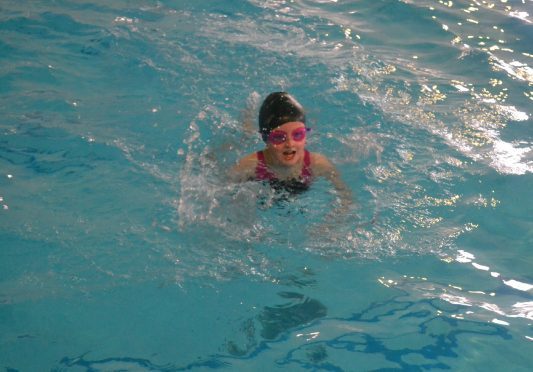 Dundee City Council has been accused of "misleading" parents over cuts to swimming lessons for primary school pupils.
It comes after The Courier revealed in May that the local authority would no longer provide the sessions for primary pupils.
At the time the council denied axing the classes. However Labour councillor Michael Marra has now said the position is "dishonest" after learning there is no chance of any primary pupil being given a swimming lesson until October at the very earliest.
He said parents and pupils across Dundee had been completely misled and called on the authority to apologise.
"When parents are out this week buying uniforms and gym kit for the new school year they should not waste their money on a swimming costume," he added. "The lessons their children deserve have been scrapped by the SNP."
Initially, the council said the current method of delivering swimming lessons was inefficient.
A spokesman also said schools could tap into Pupil Equity Funding money to continue to provide lessons if they wished — although this proposal was swiftly retracted as "inaccurate".
Council leader John Alexander later said the council was looking at other ways of teaching swimming to pupils, including "more intensive" lessons for non-swimmers.
However, Dundee Lochee councillor Mr Marra said all lessons had been effectively scrapped.
He said: "Parents and pupils across Dundee have been completely misled by the SNP administration.
"There will be no primary swimming lessons when our schools start back in August. Yet just weeks ago the denials could not have been more categorical."
Mr Marra said the administration had been wrong to blame staff in the press office for "miscommunication" when the The Courier first questioned the reason for ending the lessons.
"It turns out that the council press officers were simply telling the truth," he said. "Those staff are owed an apology from the SNP councillors.
"There will be no report before committee before October at the earliest. The decision to halt lessons has been pushed through without any vote being taken.
"It is bad for our young people, it is undemocratic and it is downright dishonest."
A Dundee City Council spokesperson said: "We are now looking at ways of providing a better form of swimming programme for primary pupils.
"A working group is now considering how to take this forward, with a review taking place in August and September.
"A report will come back to council in due course."