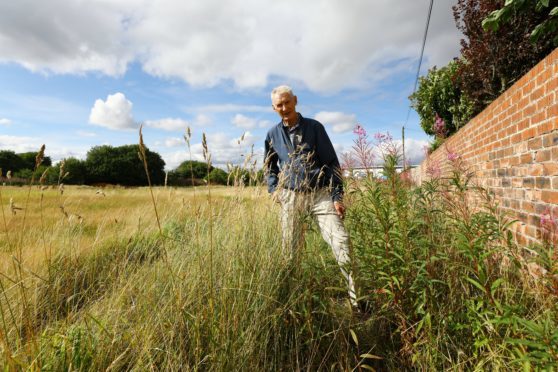 A Dundee man has hit out at the city council over its neglect of a former football field behind his home.
Alexander Mowat said the former Balfield pitch had become overgrown with weeds "more than a metre" tall.
Mr Mowat, who lives at Johnston Avenue, said the ground was an "eyesore" and complained that pollen from the weeds was constantly being blown into his garden.
The 83-year-old said Dundee City Council used to maintain the area, but that nothing has been done to it in the past year.
He said his pleas for action to sort out the problem had gone unheeded.
Mr Mowat said: "Up until about a year ago, someone from the council always came to cut the grass at the field at the back of my house.
"It used to be a football field but now it's no longer used.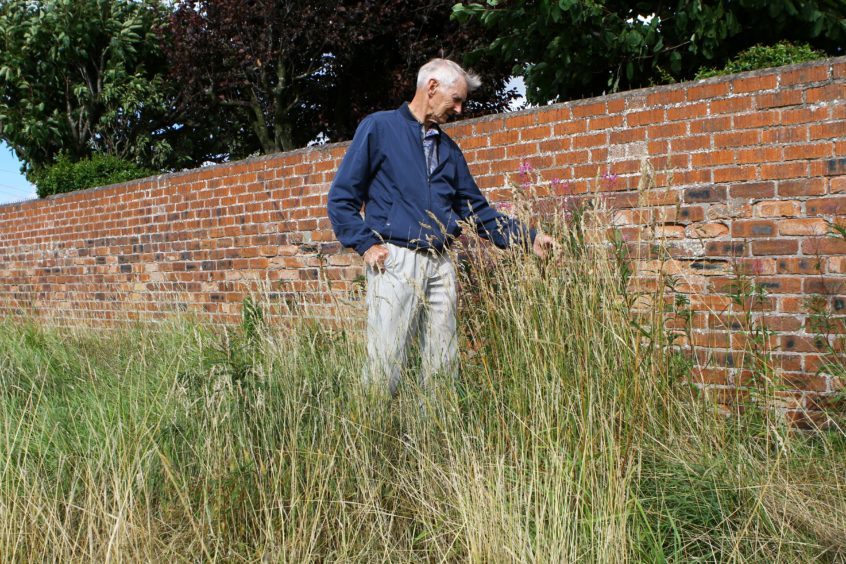 "No one has maintained it for the past year and it's become an eyesore.
"The grass and weeds are over a metre tall – I'd say around a metre and a half – and it's totally neglected."
Mr Mowat said the overgrown weeds were making a mess of his own garden.
"My garden does have a wall but the wind blows pollen and bits of Scottish thistles over it," he said.
"I used to speak to someone at the council about maintenance but now I can't get through to him – the phone just goes through to the answer machine and I haven't had any response to my voicemails.
"It's very frustrating and it is time this was sorted.
"I don't know if it's still the council who owns the land or of it's someone else now, but either way someone should be doing something."
A Dundee City Council spokesperson confirmed it was still responsible for the upkeep of the field but admitted that maintenance was "limited".
The spokesperson said: "The council carries out a limited maintenance programme in this area and work will be undertaken soon."