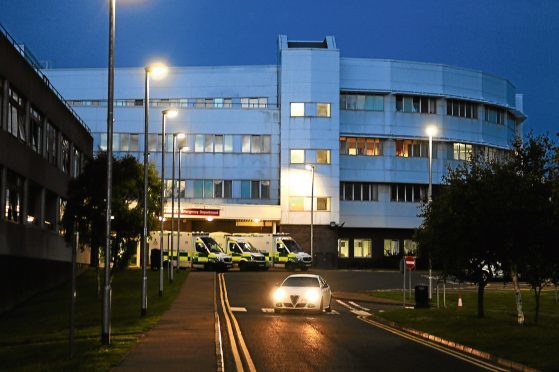 NHS Tayside fears Brexit could lead to shortages of staff, medicines and even organs for transplant.
The health board has set up a "Brexit Co-ordinating Group" to assess the potential impact of leaving the European Union and the best ways to respond.
Early analysis by the health board suggest there will be few areas unaffected by the split with the EU, particularly if there is a "No Deal Brexit".
This would see the UK crash out of the European Union on March 29 next year without a transitionary exit period.
In a response to a Freedom of Information request, NHS Tayside said Brexit would have an impact on its workforce, particularly if non-UK EU nationals and European Economic Area (EEA) nationals leave the country.
It also warned it could reduce the availability of medical radiologists and make it harder to source blood products and organs for transplant.
NHS Tayside also warns there could be an impact on the supply and regulations of medicines and says some patients may be denied the best "clinical knowledge and expertise" when being treated for rare and complex conditions.
The fear is that a post-Brexit NHS will no longer be allowed to participate in European Reference Networks, which allow information and best practice to be shared across the continent.
NHS Tayside has set up a dedicated intranet page to keep its staff informed about Brexit and how it may affect them.
Scotland's chief medical officer Catherine Calderwood said last month "detailed plans" had been drawn up to ensure the NHS copes after Brexit.
She was reacting after the group representing hospitals and ambulance services in England said a no-deal Brexit would present an immediate risk to health services.
An NHS Tayside spokeswoman said: "NHS Tayside attracts international expertise and skills from around the globe. We greatly value the contribution of all our staff. We recognise that many have a number of professional and personal concerns and questions following the UK's decision to leave the European Union.
"To ensure our EU staff and their families have up-to-date information, support and advice around Brexit arrangements we issued Home Office advice and guidance for EU Citizens working in Scotland to all staff this week.
"A dedicated intranet page was also launched to keep staff informed.
"A Brexit Co-Ordinating Group has been newly established to oversee the development of an impact assessment and action plan.
"Over the coming weeks, the group will seek clarity, establishing facts and ensuring that our EU staff are kept updated on developments as and when they happen."
Health Secretary Jeane Freeman said the Scottish Government shared the concerns over the potential impact of Brexit on the NHS and health sector.
"That is why the Scottish Government is working with health boards to ensure they are as prepared as possible if we leave the EU without a deal," she said.
"We have been clear that – in line with the wishes of the Scottish people – we do not want Brexit to happen.
"If the UK Government presses on with leaving the single market and the customs union then they do so knowing this will harm our NHS – particularly for access to medicines and vital plasma product supplies sourced from the EU."