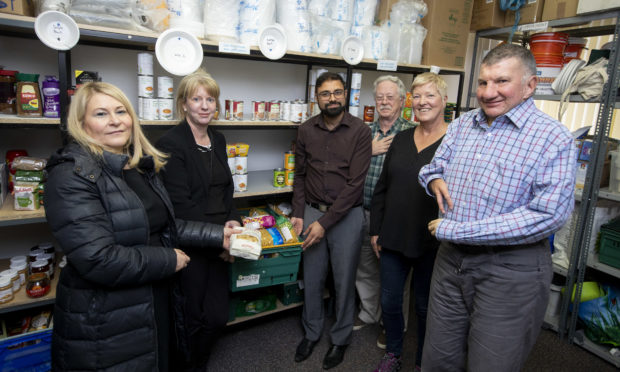 More than half of foodbank referrals to a city charity are from households with children, shocking new figures reveal.
Estimates by Taught by Muhammad's show 54% of food parcels delivered in the city between August and the start of November were to families with under-16s.
Rizwan Rafik, project manager at TBM, said the figures were "quite high" but that they aligned with recent figures from the End Child Poverty Coalition which estimated over a quarter of the city's children are living in poverty.
He said: "Sadly the high number of families being referred is something we see on a daily basis.
"The situation doesn't seem to be improving. The thing is, people who are in crisis will often think about their children first before themselves.
"They won't want their kids to go without – that's the last thing they would wish to happen."
He added: "They'll think to themselves 'I can't let my children starve'.
"It's so important for school children to get a balanced diet. For them to do well in education, nutrition goes hand in hand. It's a really vital part of their upbringing."
The figures also reveal 57% of households were claiming either because of a delay or a change in benefits, something reported throughout the UK as Universal Credit is rolled out.
Almost half of referrals are for just two of the city's eight council wards — Coldside makes up 24% of the total, while Lochee contains 22%.
The figures come as the charity gears up for the run up to Christmas — traditionally its busiest time of the year.
During the festive period last year, the charity struggled to keep up with demand as referrals doubled to around 160 families.
Mr Rafik added: "It's normally about now the number of referrals start to rise significantly.
"We're already starting to see it before our official figures come in.
"There are a number of reasons why this time of year in particular can be difficult for people.
"We're a few months into the colder weather so higher heating bills can come as a shock.
"We're also spending more time indoors so electricity bills will be higher as well.
"Add to that the fact that many people will be saving for Christmas and it can be tough."
The foodbank, as well as TBM's various other programmes, is currently on the lookout for additional volunteers.
The charity is hosting a volunteer information evening on Wednesday November 14 at Sizzlers on Guthrie Street from 7pm, where free food will be provided.
Everyone is welcome. For more information, contact info@yyi.org.uk