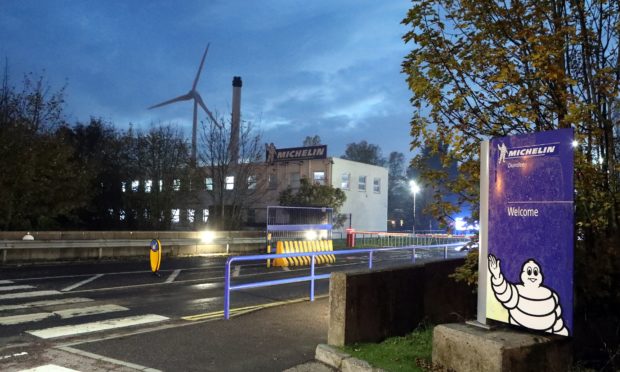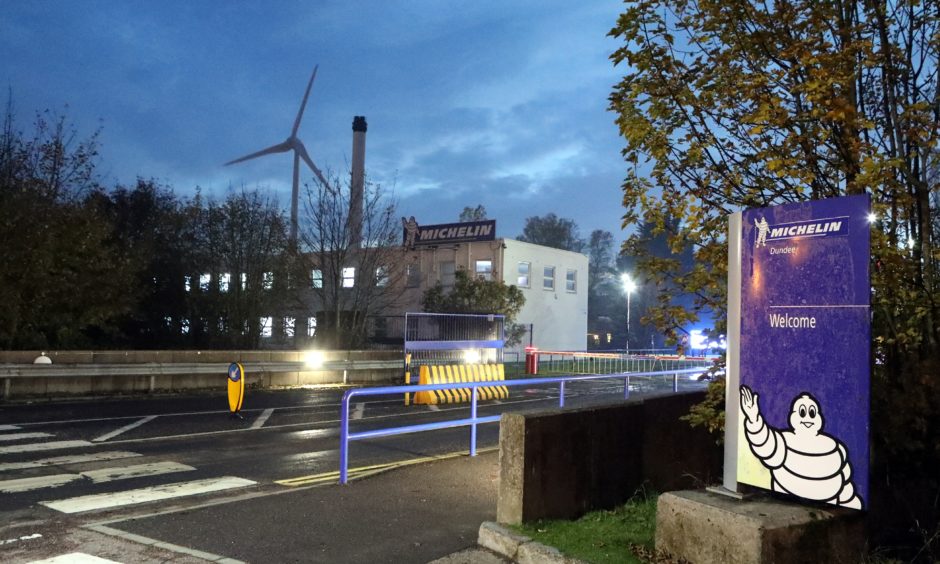 The man charged with heading up the task force to save Michelin in Dundee has said he is convinced the plant has a future beyond 2020.
Scottish Enterprise chief executive Steve Dunlop will chair the Michelin Action Group, which meets for the first time in Dundee today.
Members of the task force, which include Dundee City Council leader John Alexander, finance secretary Derek Mackay and Scottish Secretary David Mundell, have just three weeks to convince the French tyre makers not to pull out of Dundee.
It is understood the Scottish Government may look at offering Michelin tax breaks to remain in Dundee but Mr Dunlop said the 845-strong workforce at the Baldovie factory may be the biggest factor in its favour.
It has been reported that the company's tax bill for its Dundee factory has increased by around £300,000 in recent years due to the Large Business Supplement.
But Mr Dunlop said he believes the workforce  itself may be the ultimate deciding factor.
He said: "When I look at the capability, the talent and what's been delivered at the plant over generations I have no doubt there is a strong, quality workforce and therefore, for me, if anything can be done, it will be.
"The question is what will it become.
"Michelin are clear about the fundamental business of manufacturing that particular tyre product. It is difficult to see how we can persuade them to continue to manufacture 16-inch tyres."
Mr Dunlop said the action group's will first seek to extend the length of time Michelin are prepared to continue making 16-inch tyres at the plant while working find a new role for the plant.
He said: "In parallel with that effort we will be thinking about re-purposing and that's where the talent of the workforce, the trade unions and the working group will come to bear."
Mr Dunlop added the groundbreaking technology used at the plant to provide energy – the two wind turbines and the new incinerator at Baldovie due to come online soon – coupled with the plant's workforce means there is hope of a future for Michelin in Dundee.
"This seems to me, and from what I've heard, to have always been flagship factory which is on its way to being carbon neutral," he said.
" This workforce has responded to challenges time after time after time and they come up with innovative solutions.
"Along with the building the workforce is the key asset."
"The reasons for Michelin's decisions are industry reasons, market conditions, and we need to understand that. It has never been a criticism of Dundee, it is to do with macro-economic reasons."
The Courier revealed on Monday that Michelin had decided to shut down the Dundee factory.
The firm made the decision on October 9 and notified the Scottish Government on November 2.
But they do not intend to stop production in Dundee until 2020, something Mr Dunlop said offers an opportunity to find a way forward for Baldovie.
He said: "The thing for me is we have 18 months here – that's an enormous length of time.
"It is, unfortunately, usually much more immediate. It gives us time to restructure or think about re-purposing.
"These 18 months are gold dust."
Mr Dunlop added no one is, at this stage, willing to contemplate that Michelin cannot be convinced to retain a presence in Dundee.
He said: "I'm a long, long way from saying we need to think beyond Michelin."
The working group will meet at DC Thomson and Co Ltd's Meadowside headquarters on Monday morning.
Finance secretary Derek Mackay said: ""Despite confirming they intend to close the plant in 2020, Michelin have agreed to give our proposition a hearing and so time is off the essence.
"The Michelin Action Group will work tirelessly in the coming weeks to produce a proposition that outlines what can be done to help retain a presence in Dundee and examine how the plant could be repurposed for the future if Michelin decide to press ahead with the closure."