Dundee Symphony Orchestra (DSO) celebrated its 125th anniversary in the Caird Hall last night with some very special guests.
Its concert included a performance by world-renowned Scottish violinist Nicola Benedetti and a rousing opening from the children of the Big Noise Douglas Orchestra.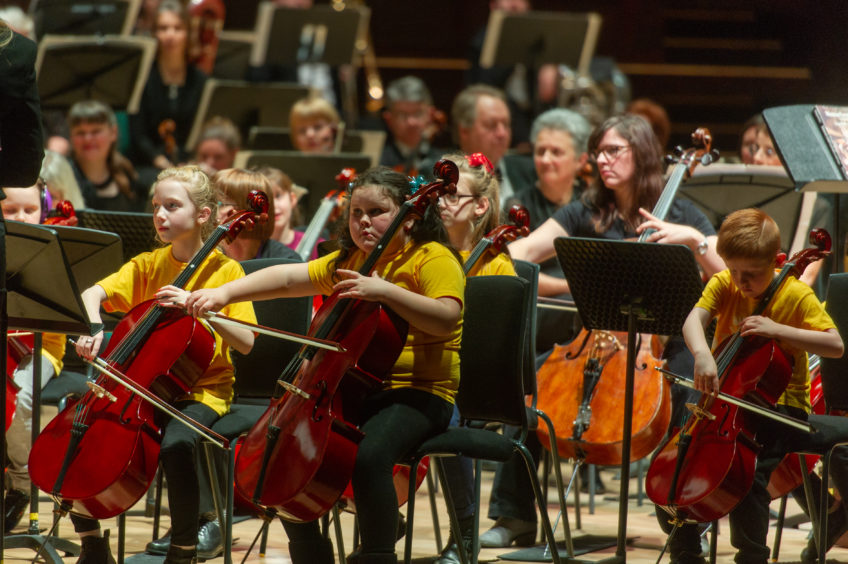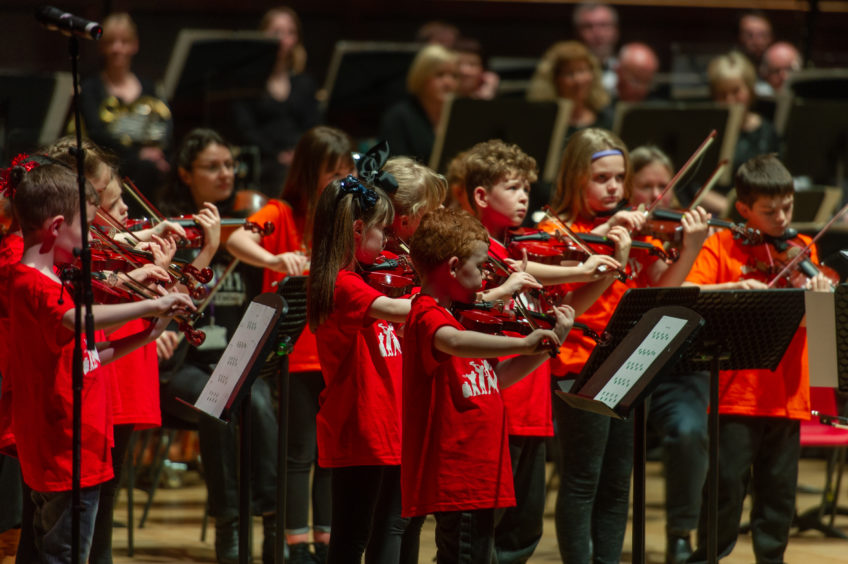 More than 30 pupils from Claypotts Castle and St Pius primary schools took to the stage to thrill the audience and set the tone for what was to be a night to remember.
They opened the show with three short pieces – a Hoe Down, which won rapturous applause for their twirling cellos, Persian Song and Mission Mars, the latter which provided the perfect countdown for the main concert by the orchestra.
Ms Benedetti, who became patron of the orchestra in 2016 and is a Big Sister to the Big Noise children, was thanked with rapturous applause during the one-off charity concert, which raised funds for Big Noise Douglas and the Tenovus medical research charity.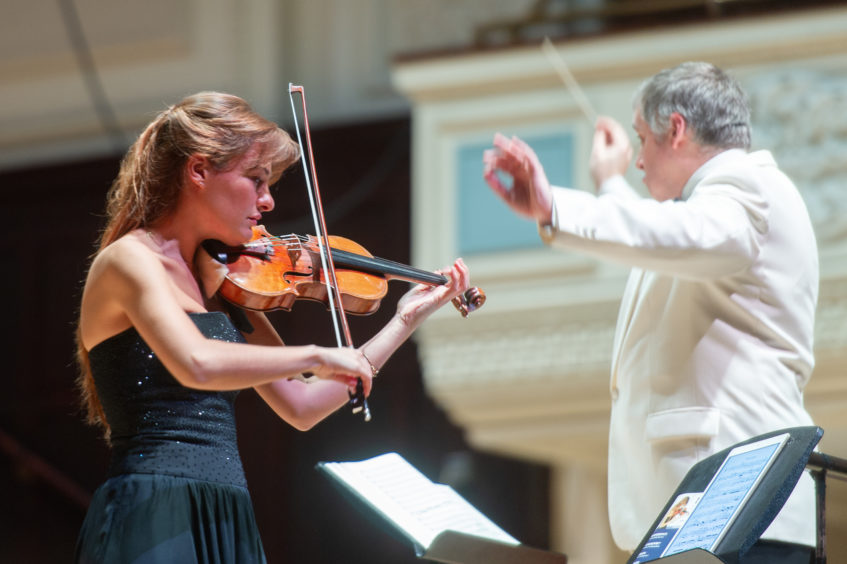 After her performance she said: "Today was a really momentous occasion for me to be a part of. You could feel the excitement from the orchestra celebrating 125 years.
"They have so many generations in that orchestra, people that do all kinds of things and are parts of all walks of life.
"Just to take part in that celebration –the level of music making that isn't just about supreme professionalism, it's just about the enjoyment of music making and of getting together.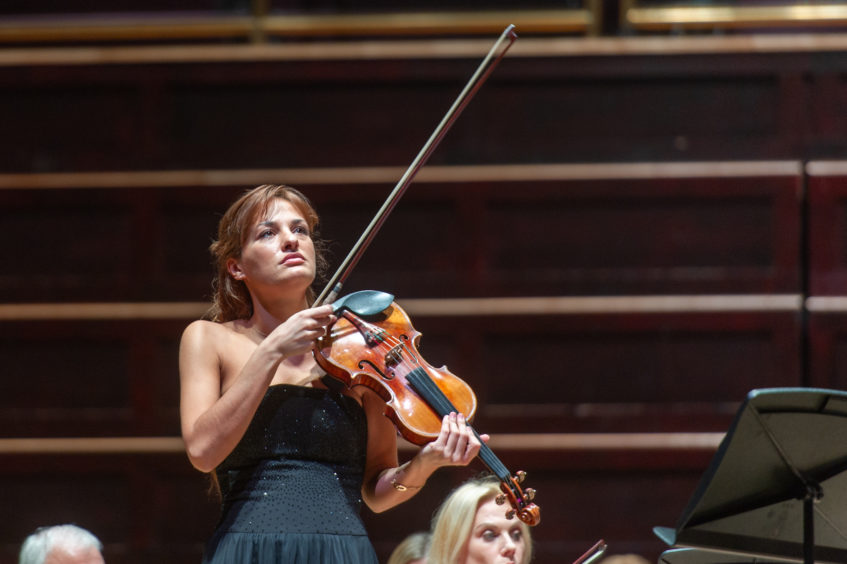 "It's such a beautiful thing. I feel glad we could combine schedules and make today work and celebrate it altogether."
The Big Noise performance struck a chord with compere Susan Scott Rae, presenter with BBC Radio 3 and 4, who hails from Dundee and who won the Leng Gold Medal for Scots singing at the Caird Hall in her younger years.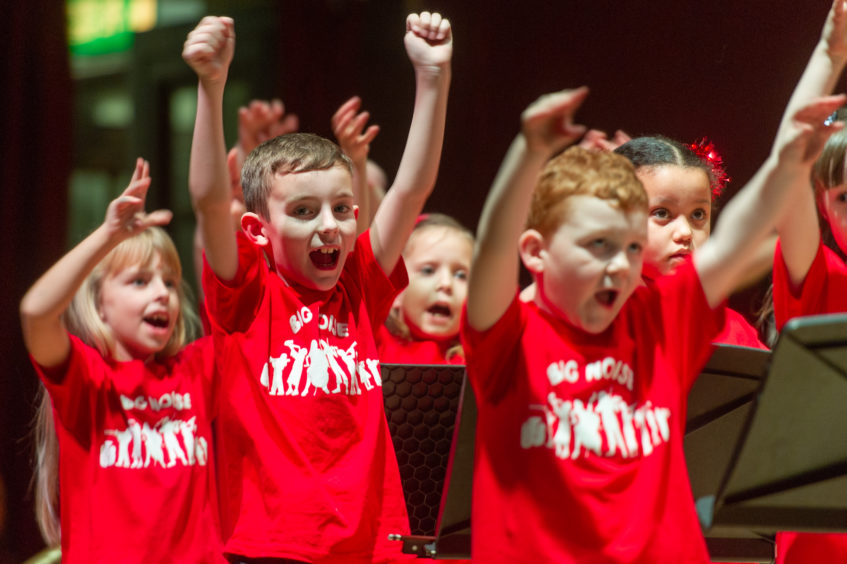 She said: "Dundee Symphony Orchestra is part of a strong musical tradition that has endured in Dundee.
"Dundee is one of the few areas still offering free access to music. We need to ensure this is maintained, despite cost pressures."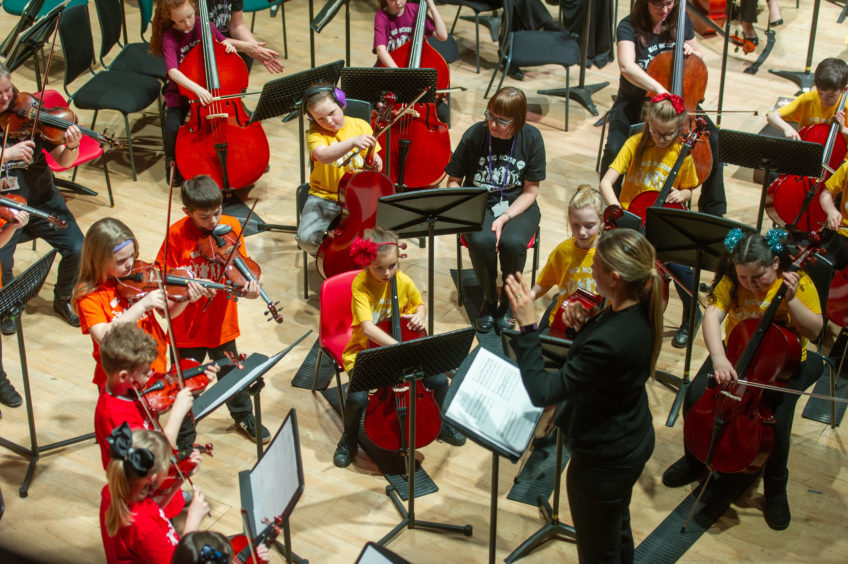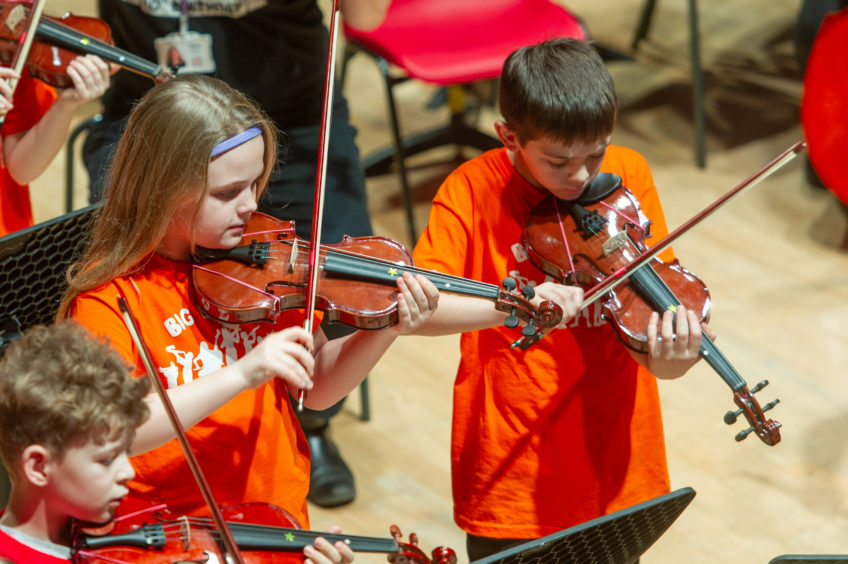 Her message was echoed by Ian Jarvis, DSO president, whose comments in the sell-out concert's programme noted one of the reasons the orchestra had continued for so long was due to the strong music tradition in the city.
He said: "The orchestra does not exist in isolation. There is a long history of music tuition in the schools, which has in turn created many of the excellent players we have in our orchestra today.
"It is significant Dundee is still one of the few regions in Scotland that continues to provide music tuition free at the point of access, through Dundee Instrumental Music Service.
"In these times of tightened budgets, this is something we should all campaign to maintain."
The orchestra performed Humperdinck's Hansel and Gretel Overture and Tchaikovksy's Suite from The Sleeping Beauty before Nicola Benedetti thrilled the audience during her debut performance with the DSO, playing Bruch's Violin Concerto No 1.