Get your game face on — Console classics are coming to Dundee
By
Reporter
March 4 2019, 2.27pm
Updated: March 5 2019, 3.54pm
Video game fans are being invited to dust off their skills with a display of classics from the golden age of gaming in Dundee.
Vintage arcade and home video games from the 70s, 80s and 90s will be back in action in the city for the school holidays.
And enthusiasts are being encouraged to choose which games will be on offer to the public to play at the Future Artists event.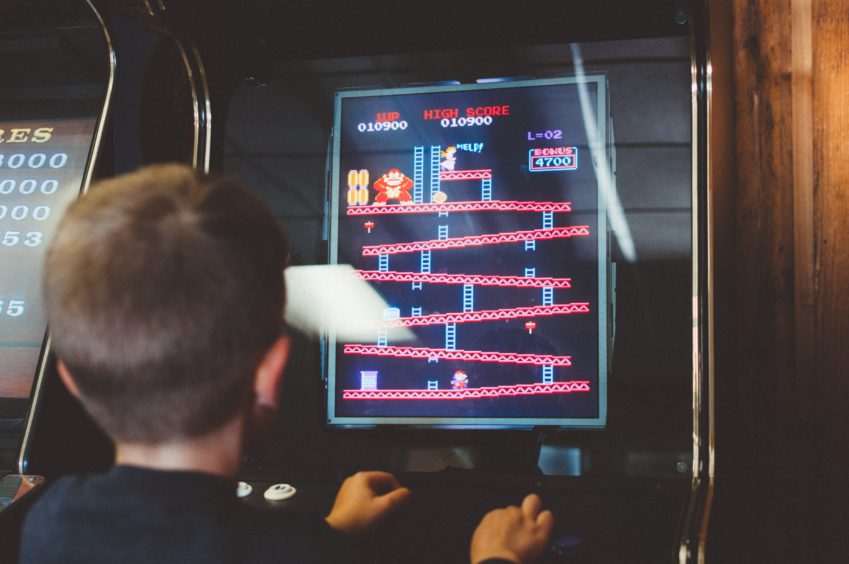 Activities will be based in the Wellgate Centre and organisers have compiled a list of 50 potential games for the programme.
Players are being invited to send in their reasons for including certain games.
The writer of the best nostalgia-filled story will get free tickets to the event.
Among the names people are being asked to pick from are Mortal Kombat 2, Crazy Taxi, Pac-Man, Donkey Kong, Paperboy, OutRun, Space Invaders, House of the Dead and Gauntlet 4 Player.
Nineties video favourites, such as Earth Worm Jim and Crash Bandicoot, will also be on the selection list.
Vintage consoles on display at the event will include PlayStation, Super Nintendo and a Commodore 64.
People will also be able to try their skills at a Nintendo Switch console equipped with the latest Mario Kart game.
The action will be projected on a big screen alongside Fifa on the PS4.
The event is being held between Saturday March 30 and Sunday April 14, on the third floor of the shopping centre next to the library entrance.
Sessions will run from 11am and 7pm daily with space for a maximum of 50 people at each.
Entry will cost £10 for adults and £6 for children and all play will then be free for the session.
For more details, or to vote go to www.fatsoma.com/future-artists-dundee.
Tickets went on sale on March 4.
The event comes just a month before a new display opens at the V&A Dundee, called Video games: Design, Play, Disrupt.
Museum chiefs say it will give visitors a unique insight into the design process behind several groundbreaking modern video games.
Opening on Saturday, April 20, the V&A exhibition will feature several strands including talks and workshops inspired by video game design.