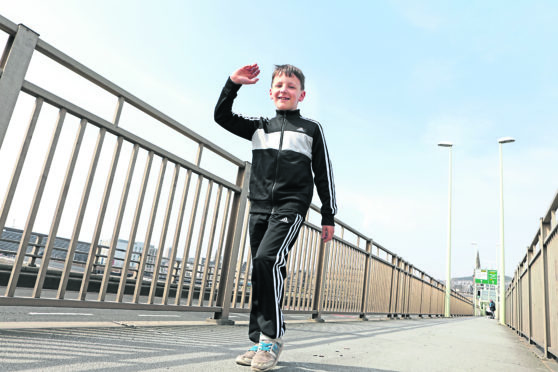 A young Dundee boy whose mother tragically passed away is to walk 30 miles in her memory, while raising money for marine welfare.
Eight-year-old Charlie Watts will take on a walking challenge after last year raising almost £4,500 for Roxburghe House, who looked after his mum Eileen before she died six years ago.
He will walk from Carnoustie to St Andrews in August, having walked back and forth over the Tay Road Bridge for 10 hours in 2018.
He will again be joined by his dad Adam and their nine-year-old black Labrador Ebony.
All money raised will go to the Marine Conservation Society — the UK's leading marine charity.
Charlie said he has been inspired by world-famous conservationist and British TV legend David Attenborough and his BBC documentary series Blue Planet.
The producers of the show have said they are "delighted" to hear about Charlie's efforts.
The youngster said he wants to raise thousands for the cause.
Charlie said: "I get really annoyed and upset by seeing all the plastic in the ocean and how it has affected the sea life.
"I know it is having an effect on us as people too. I've started to take more and more decisions to help the planet after watching Blue Planet and Planet Earth.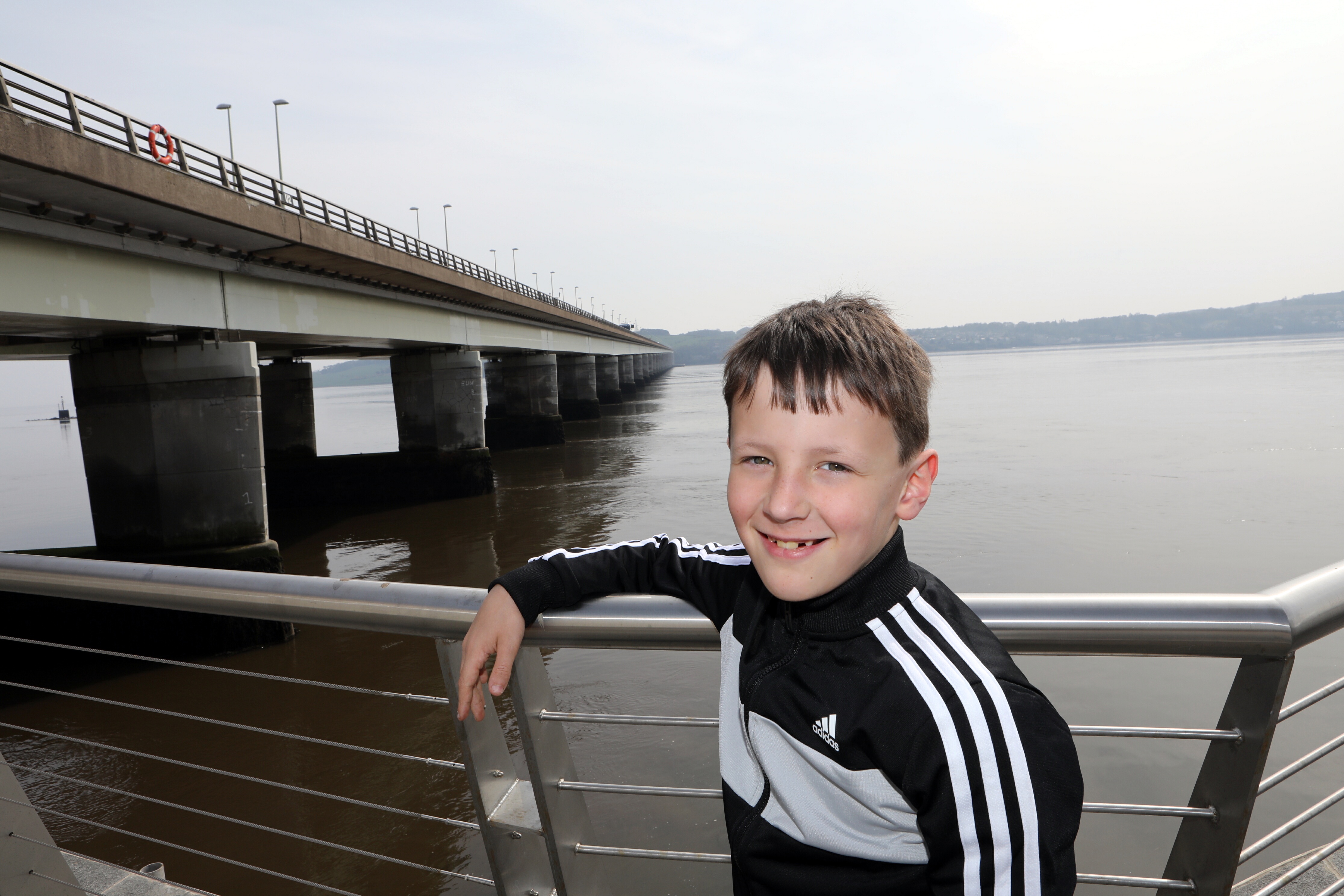 "I don't drink from plastic straws and I don't eat anything with palm oil — which means I can't eat some of my favourite brands of food anymore.
"But there's so much plastic in the ocean compared to what there used to be. There's only so much the planet can take."
Charlie and Adam have already started training for the huge effort alongside energetic Ebony who they say outdoes them in every session.
They will slowly build up the distance over the next few months. They are encouraging those able to give anything they can to the cause.
As was the case last year, the pair will walk on August 25 — a very special date to them both.
Adam, a former policeman who now runs a dog kennels in Auchterhouse, said: "That will have been Eileen's 53rd birthday.
"It was an obvious choice. When you have an eight-year-old that comes to you and says he wants to do this it makes you quite proud.
"He has such a caring nature. His mum would be so chuffed."
Mark Brownlow, Blue Planet II Series Producer, BBC Studios Natural History Unit: "We have been blown away by the huge global impact of Blue Planet II, which was watched by more than three quarters of a billion people worldwide and shined a light on the state of our oceans and the damaging effects of plastic pollution.
"We are delighted to hear it has inspired Charlie and we wish him all the best with his 30 mile walk."
Charlie added: "These walks are just the beginning. Wait until 2030 and I'll be walking around the world."
To find out more about Charlie's Walk 2019, visit facebook.com/Charlies-walk-2019-275669756663010/
To donate, visit the JustGiving page here.