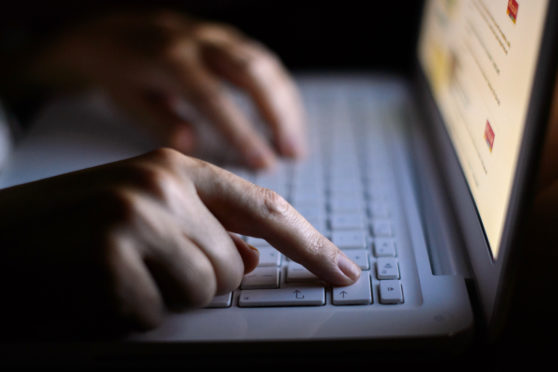 Police in Dundee are facing a "massive issue" around online sex crimes as modern technology makes it easier for predators to target victims, a Tayside detective inspector revealed.
DI Paul Booth said officers were dealing with increasing cases of "sextortion", in which a perpetrator uses intimate images to extort money or other benefits from their victim.
In addition, the force is seeing more cases of perverts downloading and sharing indecent images of children.
Speaking at Dundee Community Safety and Public Protection Committee meeting this week, Mr Booth said: "We have a massive issue around cyber crime, such as sextortion and indecent images.
"It is a challenging area of our work. There are increasing numbers of children and adults who have access to smart phones and social media.
"A lot of social media companies are based in America and it becomes a problem when we are trying to get information from them – it can take over 12 months."
---
>> Keep up to date with the latest news with The Courier newsletter
---
The news comes shortly after a revelation more than 30 females have been identified as potential victims of a nude pictures leak in Dundee.
Police are working on an investigation into how hundreds of photographs of naked women and girls, some as young as 14, ended up in an online archive and were made public via a file-sharing website.
In total, there were 332 sexual crimes reported in Dundee between April 2018 and December 2018.
There was an 18.2% decrease compared to the same quarter the previous year  (April 2017-December 2017), when there were 406.
The detection rate fell by 7.2%, from 65.3% to 58.1%, with the rape detection rate falling by a massive 30.7%, from 75.8% to 45.1%.
Councillor Derek Scott said: "I'm concerned about the time it length of time it takes to get information from social media companies and have wondered how fundamental that is to detection of sexual crimes."
Responding, Tayside's Chief Superintendent Andrew Todd said: "A lot of these types of crimes take place in homes and businesses in other parts of the world, so it can be challenging.
"Other times, we can simply take the information from people's phones in order to present the evidence.
"We are making it clear that it (sexual crime) is a priority for us."