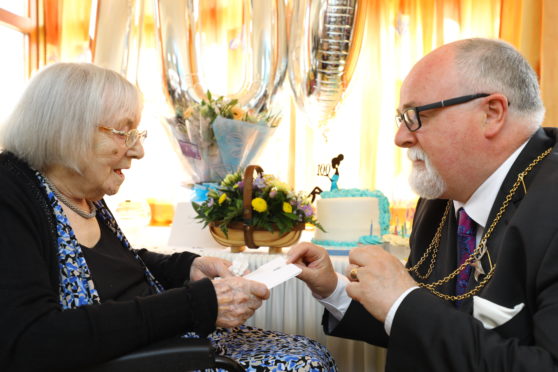 Firefighters were called in to help centenarian Ella Low, celebrate her birthday after a longstanding joke over the hazard her cake candles would cause.
The resident of Turriff House Residential Home, in Dundee, has joked with her family for years about the potential for a blaze when she hit 100.
Dressmaker Karen Hamilton, 48, Ella's granddaughter, said: "It's a great achievement to reach 100 years and I am very proud of her.
"It's being a standing joke for years that I would say she would get to be 100 years old but that she would need the fire brigade to help her blow her candles out.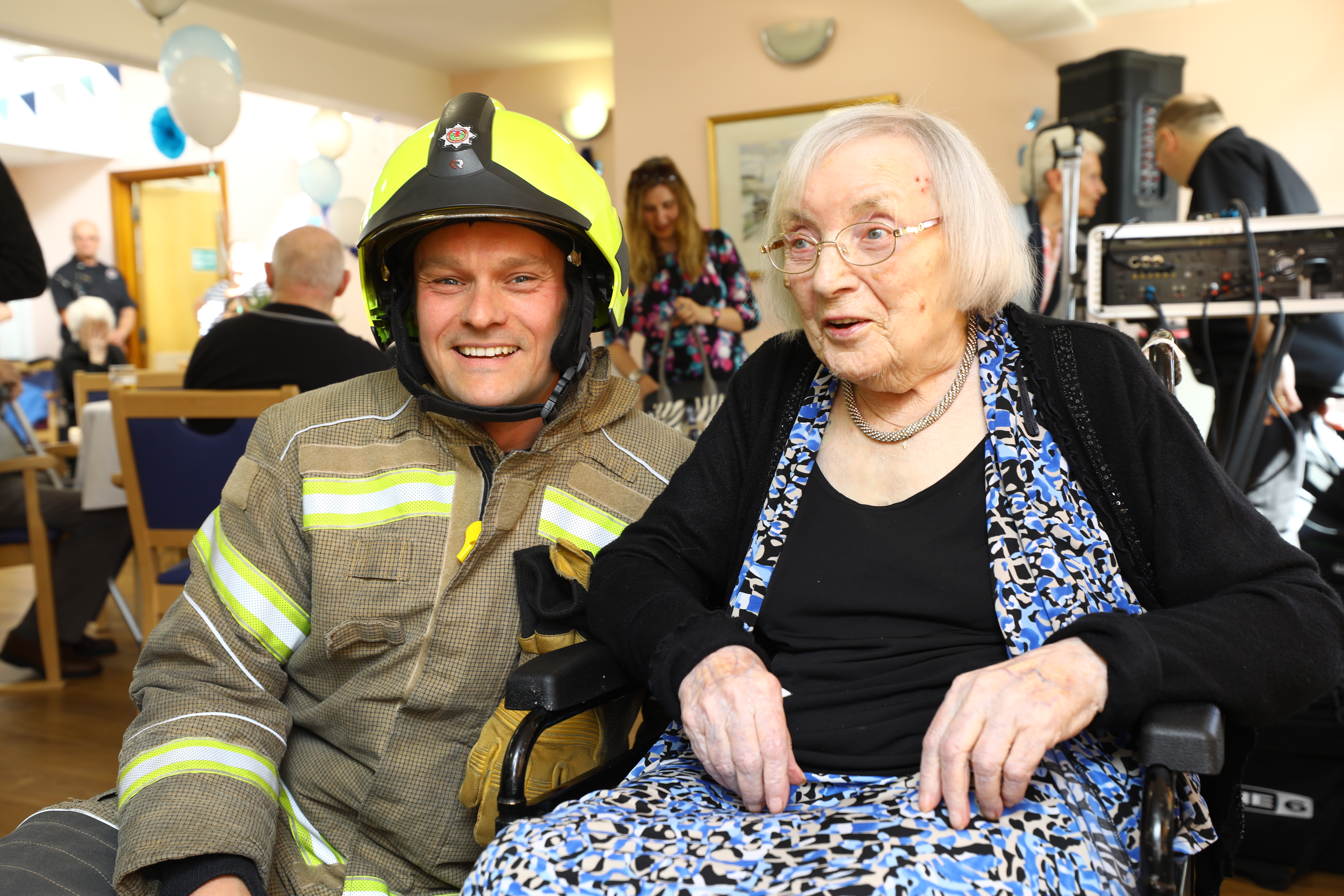 "We had a sing-along and fun and games. Ella always loved a good party and we are keeping the tradition going.
"We asked the fire brigade to attend the party to help blow out the candles in tribute to the family's candle joke."
Ella was one of four children born to parents Theresa and William Brander on May 23, 1919 in Clepington Road, Dundee, and she had brothers Willie and David and sister Theresa.
She went to Cowgate School, in the city, until she turned 14 and then went to work in a mill, which she hated.
She moved to Timex where her love of cooking and baking came to the fore as she remained there catering for the workers until she retired aged 60.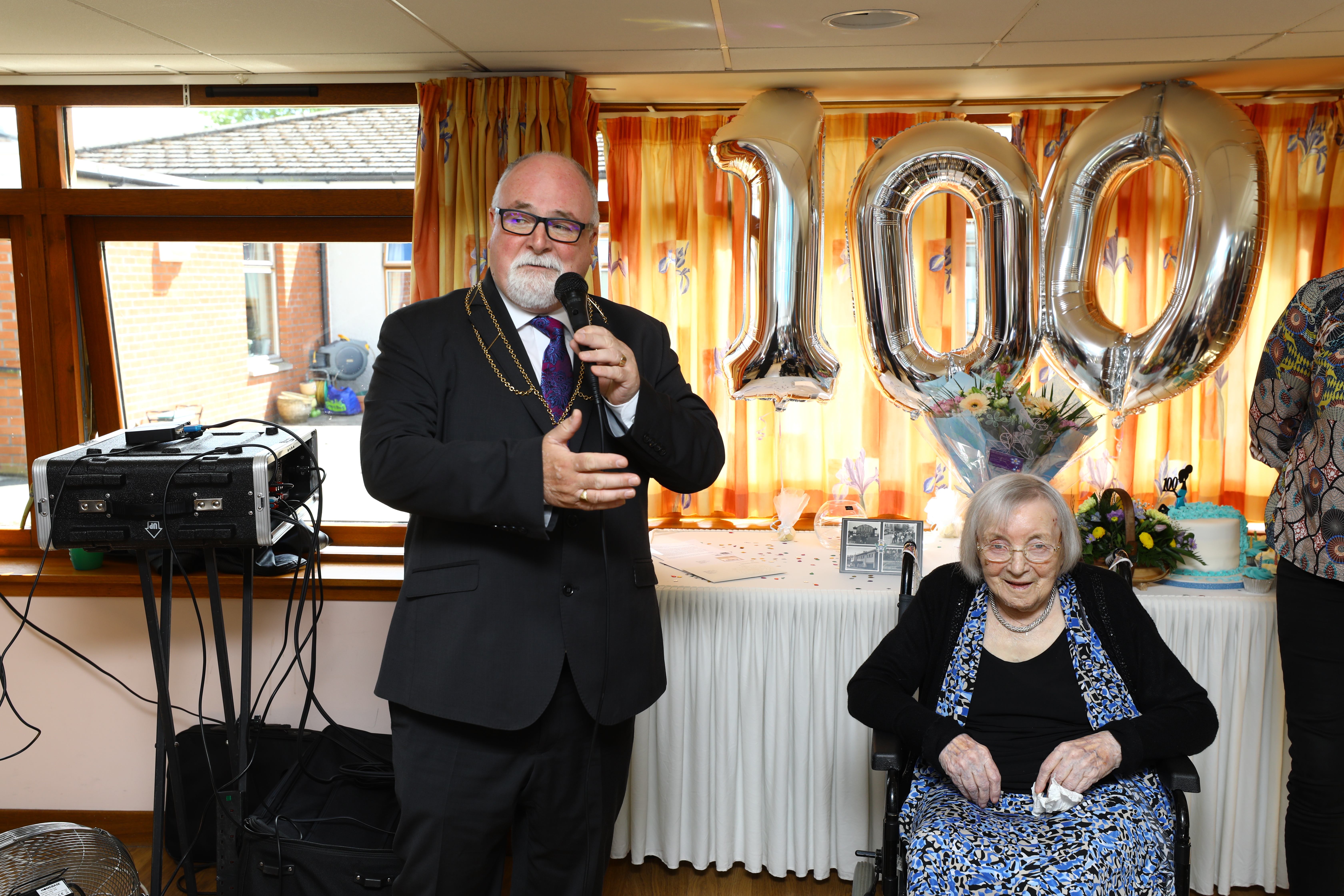 Ella married boat yard worker Eddie Low on September 7, 1939 at Clepington Parish Church, in Dundee.
The couple lived in the city's Blackrock Crescent, in Mid Craigie, before moving to Craigie Drive. They had three children – Ella who died of whooping cough aged four, an unnamed baby who died a few hours after birth and Irene – Karen's mother who was born in 1944.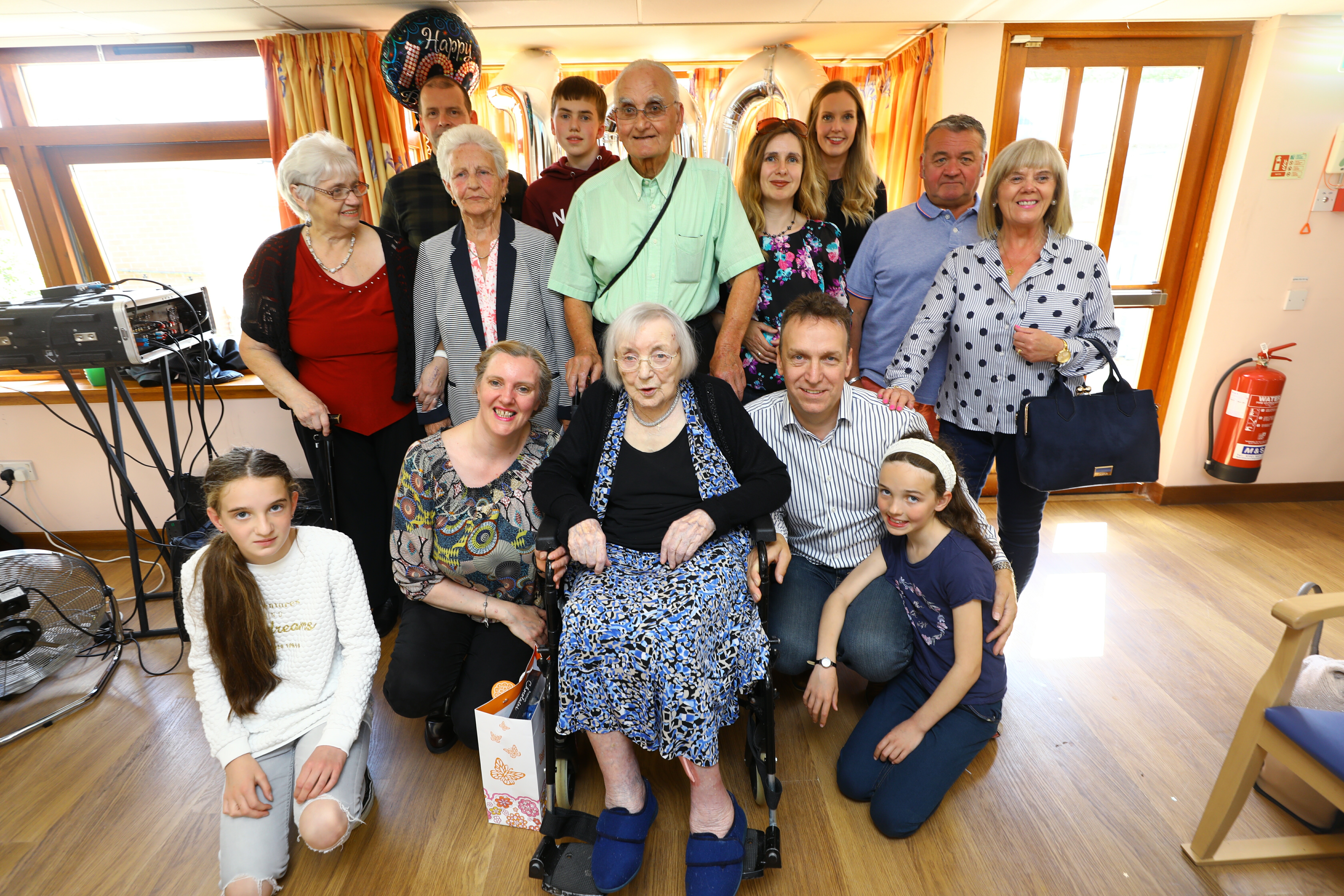 Eddie and Ella were also long term members of the Baxter Park Private Bowling Club too.
Ella has two grandchildren Karen, who runs KH Dressmaker, on Gardyne Road, and John Walker plus five great grand children Rachael, Shauni, Michael, Sophie and Maddison.
The Depute Lord Provost of Dundee, Bill Campbell, also attended the family party at the Rannoch Road residential home.