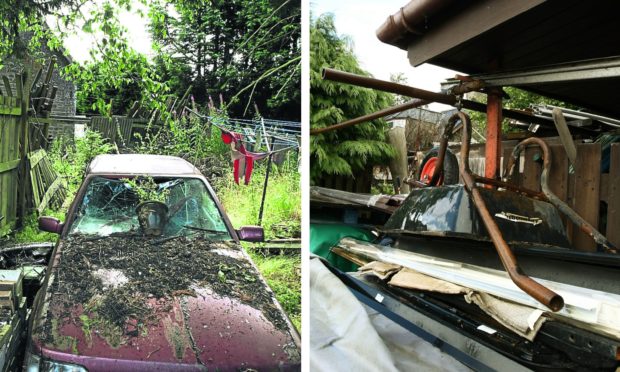 A former Monikie man whose rubbish-strewn home in the Angus village was dubbed the "Steptoe House" has promised his stay at Broughty Ferry harbour will be a short one.
Alexander Ewart has been living in a Renault van at the Ferry harbour car park since last month.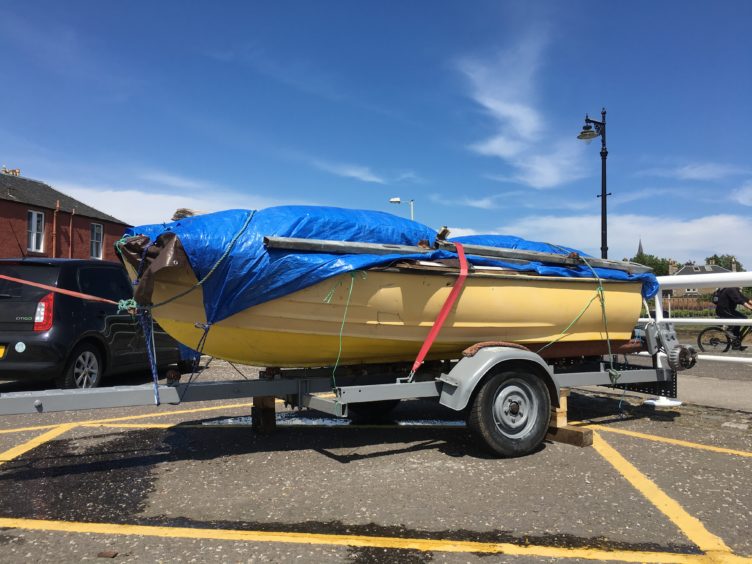 He has now also brought down a boat on a trailer which has been left in a no parking area and tied to the fence.
Angus Council spent around £32,000 over the course of nine years in an attempt to force him to clear skiploads of rubbish, including cars and boats, from his former home in Broomwell Gardens, Monikie.
Mr Ewart said yesterday he now has no permanent home but only intends to stay in Broughty Ferry until the end of the month.
He said: "I couldn't put up with the aggravation from my neighbours (in Monikie).
"I'll be gone by the end of the month. I've been here a couple of weeks but just brought the boat down so I can clear up some of the rubbish.
"I've been moving around. I was in Tayport and have a few notions about where I'll go next."
Mr Ewart, who was convicted of fraud in 2005, maintains he was unfairly blamed for the situation in Monikie.
He said: "It was nothing to do with me. It was my son's house."
More than 20 skiploads of material were cleared from the garden  of the property in 2007 after it was described as looking like a scene from Steptoe and Son by one Angus councillor.
During the drawn-out enforcement affair the local authority twice took direct action to remove tonnes of material from the property.
A 40-tonne crane was even brought in to lift out some of the five boats stored at the property.
The bill for the clean-up came to £16,146, with more than £3,000 of interest accruing since then.
Despite further council enforcement and court interdicts, a second wave of direct action had to be carried out in 2009, adding almost £13,000 to the council's costs.
The house was eventually repossessed and sold at auction for more than £100,000.
A Dundee City Council spokeswoman said: "Council staff are aware of this individual's presence at Broughty Ferry Harbour and have visited and offered advice and support on a number of occasions.
"We will continue to monitor the situation offering any appropriate advice and assistance, as required."