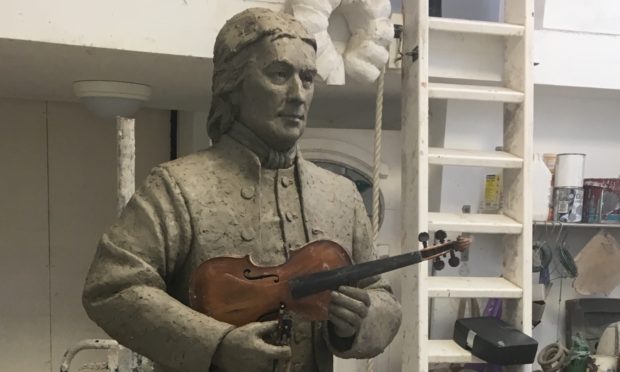 A statue to commemorate a legendary Perthshire fiddler's contribution to Scottish culture is nearing completion.
It is hoped the three-quarter size sculpture of Niel Gow will be erected in Dunkeld next year after fundraisers rallied to cement his place in history.
Born in the 18th Century, the Strathbraan musician played for the likes of Robert Burns and Bonnie Prince Charlie and his tunes remain the backbone of the Scottish country dancing circuit to this day.
A plaque was installed at the cottage where Gow spent his life in 1949 and his headstone in Little Dunkeld kirkyard was replaced in 1987, having fallen into disrepair.
Other than an engraved bench at Gow's oak on the bank of the Tay, they are the only local tributes to the composer, who lived in the village of Inver.
The bronze statue is being created by Fife sculptor David Annand after the Niel Gow Festival was launched 16 years ago to raise funds for a memorial in the musician's honour.
The likeness is being taken from two paintings, one forward facing and one showing the fiddler in profile.
It is hoped the finished work will be unveiled at next year's festival.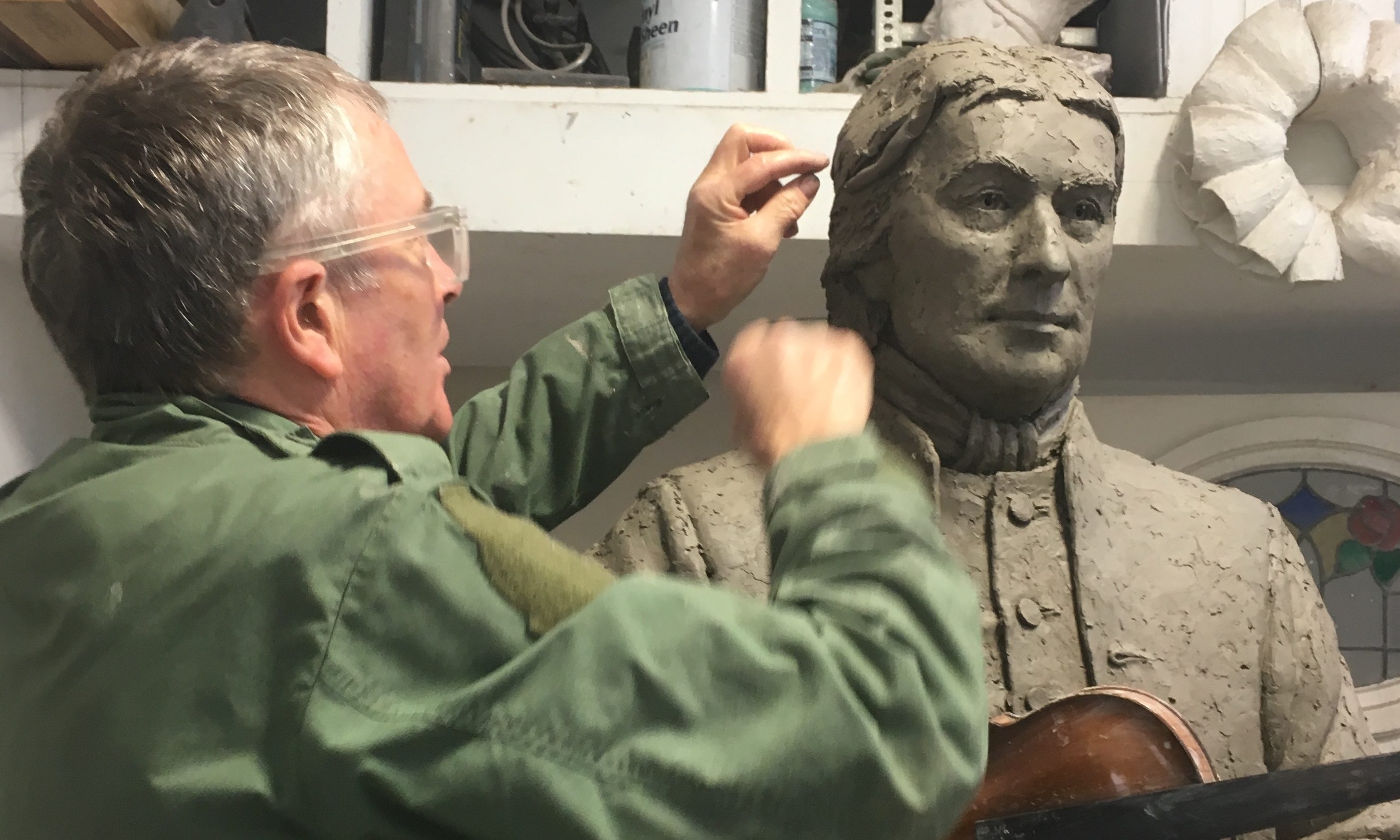 Local musician Pete Clark released an album of songs played on one of Gow's historic fiddles earlier this year, which has also helped raise money for the project.
He said: "The Niel Gow memorial continues to progress and we're still aiming for installation and a grand unveiling on March 22, the Sunday of the Niel Gow Festival next year.
"The festival was set up to help raise money for a memorial and this year we had good numbers.Donations continue to trickle in and the fund continues to grow.
"Niel was born and died in March, so that's when the festival is held. We're hoping to unveil the statue at the end of next year's festival. David has been very good to work with."
Mr Clark said the Cross in Dunkeld was one location under consideration but the community would be involved in making the final decision.
"We're looking to consult with local residents about where they think is best," he said.
"He lived in Inver, but to put the statue there defeats the point of having it in a prominent position.
"We'll have two or three more concerts before the next festival, hopefully."