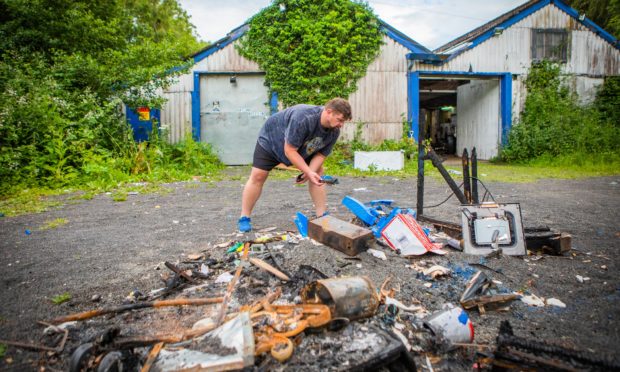 A popular Tayside wrestling organisation that has attracted world superstars to Scotland has been ransacked and torched by thugs.
Much of Scottish Wrestling Entertainment's (SWE) Blairgowrie training and storage facility has been destroyed in the incident, believed to have taken place sometime between Friday and Monday.
David Low, who runs SWE, said thousands of pounds worth of damage has been caused to the Welton Road venue, which was in the process of being upgraded and houses a wrestling ring as well as gym equipment.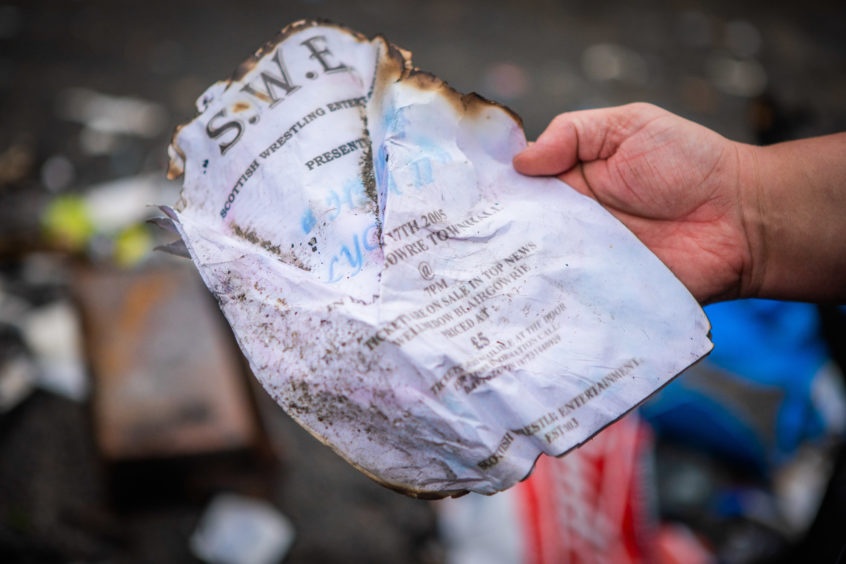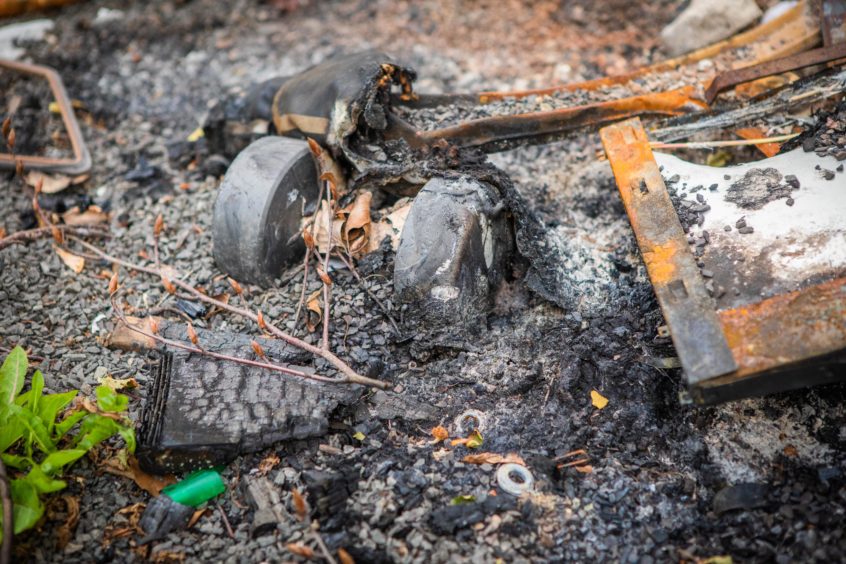 The social enterprise, which has another base at Dundee's Manhattan Works, trains youngsters as young as eight as well as adults.
It also puts on hugely popular annual events at Dundee's Caird Hall which have attracted global wrestling icons such as Million Dollar Man Ted DiBiase, Rowdy Roddy Piper, Tatanka, and Hacksaw Jim Duggan.
The gym, a former jam factory, was in the process of being upgraded when David discovered the "devastating" scene on Tuesday.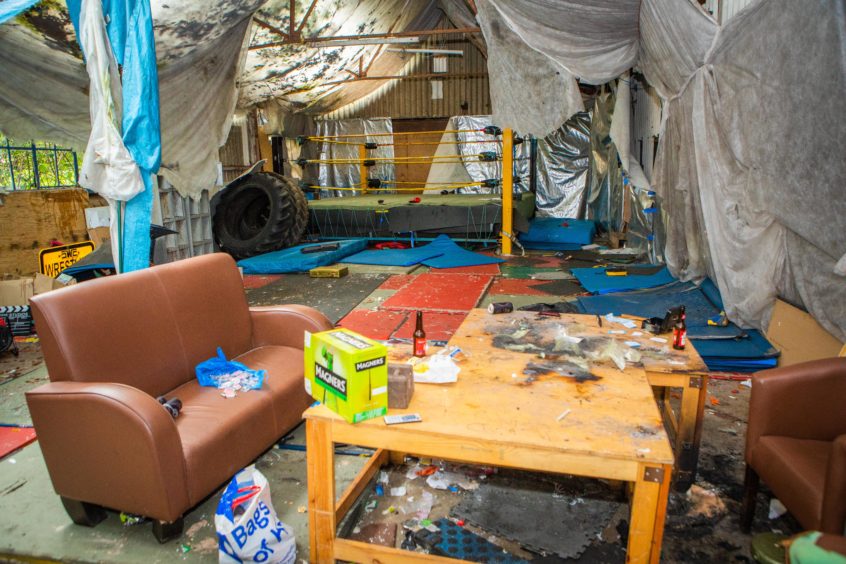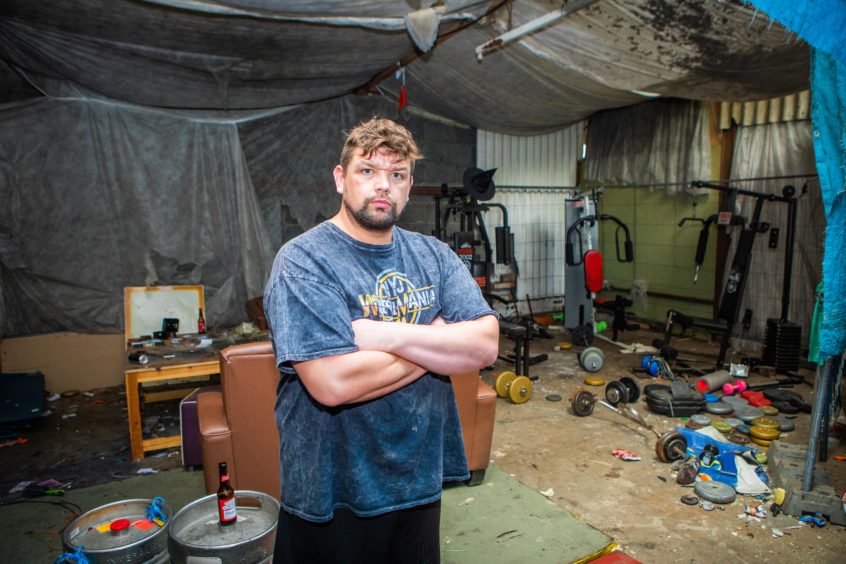 He said: "They have destroyed 20 years worth of SWE heritage and destroyed a place of hopes and dreams.
"They've punched holes in the doors, kicked and stamped on furniture and mats, broken glass and torched parts of the building.
"Worst of all, they have totally destroyed all the trophies and medals that we hand out at the annual awards ceremony.
"Those who take part, particularly the younger ones, will be devastated by all this.
"I run this partly to help give youths a focus and then this happens.
"What they've done is so dangerous. They could have burned or otherwise hurt themselves or someone else."
David said he has not yet contacted the police about the crime but had been making his own investigation.
He believes more than a dozen youths were involved and hopes to work with the parents of those responsible.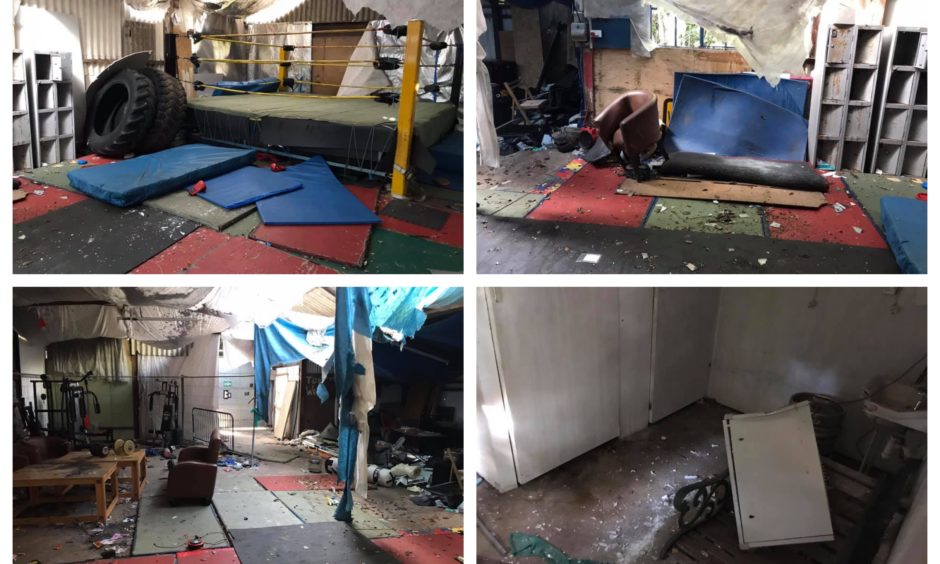 Failing that, he intends to hand the matter over to police.
He said: "I have made inquiries and I have around 18 names of teenagers that were  allegedly involved.
"What I would hope is for the parents to work with me and get them in to clean everything up and rebuild.
"If not, I will be speaking to the police.
"These kids must have so much anger or frustration. I actually would like to offer them a chance to train and get involved in what we do if it turns out there are underlying reasons behind all this."
He added that nearby CCTV was being reviewed.