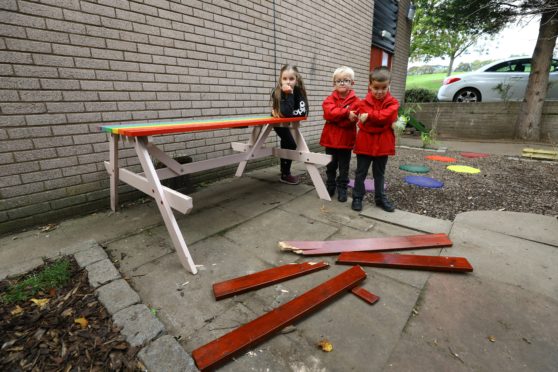 Volunteers behind a sensory garden for children with additional support needs in Dundee say they are "absolutely distraught" after vandals targeted it twice in a matter of days.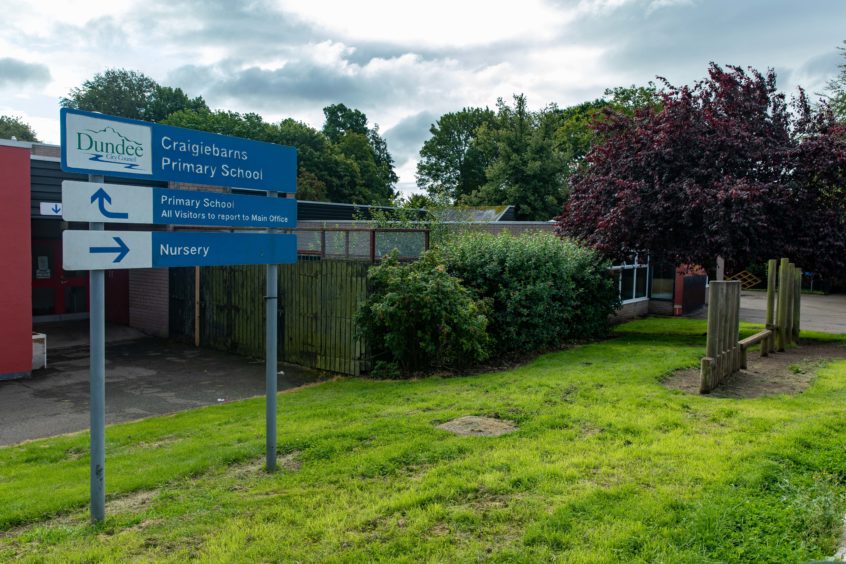 Parents and grandparents have been working on the site, which is designed as a space to stimulate learning and the senses, at Craigiebarns Primary School since the summer.
Siobhan McKenzie started the project with a colleague and has encouraged other families and local business to pledge their support. She said she was "really upset" after discovering it had been targeted by vandals for a second time.
A rainbow bench which took more than six weeks to make and was donated by a grandfather of a Craigiebarns pupil has been left completely unusable by the culprits, and a pergola was torn from a wall after apparently being climbed.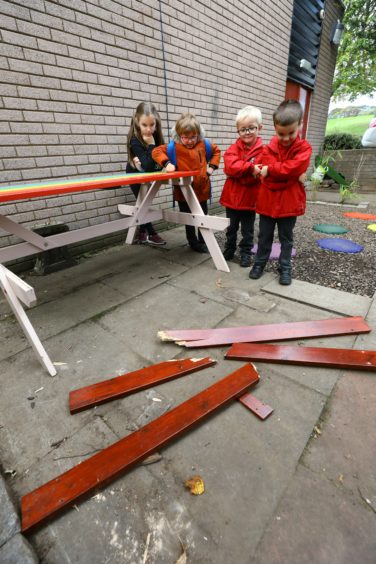 The garden is particularly meaningful for Ms McKenzie as one of her two sons, both of whom attend Craigiebarns, has been diagnosed with additional support needs.
She said: "One of the seats was broken at the weekend and at first, we thought someone had just been climbing on it and broken it by accident. Then we came in this morning to see it had happened again.
"The two seat parts of the bench are completely smashed and will have to be removed. I don't know how much it's going to cost to have it repaired.
"We are all really upset. The bench was done by one of the granddads at the school and he was absolutely distraught when he found out it was broken.
"I think the family are going to be really sad when they hear it has happened again."
Craigiebarns has repeatedly been targeted by vandals in recent years, including an incident that left the school's award-winning outdoor structure, which is made out of plastic bottles, in need of major repair.
The Craigiebarns Primary School Parent Partnership played a major role in carrying out the work and Ms McKenzie, who is a clerk for the group, has vowed to carry on with the sensory garden in the coming weeks.
She said: "We've spent a lot of time and money since we started the garden in the summer so it's really disappointing that this has happened.
"But we hope to have the garden completed over the next few weeks in time to welcome the pupils back for the new winter term and give things a chance to grow out a bit."