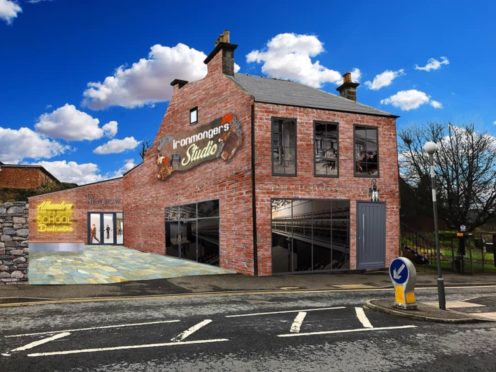 Dunfermline looks set to get a new cinema after a deal was struck between a local theatre and a community group.
The Dunfermline Cinema Project is to move into the Alhambra Theatre's Ironmongers Studio.
It's hoped the filmhouse will be up and running in the summer.
The drive for a community cinema was inspired by criticism of prices at the town's Odeon.
The Canmore Street theatre has been renovating the New Row studio as a performing arts centre.
A spokesman for Dunfermline Cinema Project said: "We are proud to announce we've teamed up with the Alhambra Theatre and we will be operating our cinema in the Ironmongers Studio that they are currently fitting out.
"The Alhambra Theatre is a glowing example of an independent theatre in Scotland that's thriving, which aligns perfectly with our dream of being an independent cinema.
"We're hoping to kick off this summer and our unique partnership allows us to show films in the studio theatre on a regular programme with the flexibility to show bigger films inside the iconic Alhambra Theatre."
A statement issued by the theatre said: "The Alhambra Theatre Trust and Dunfermline Cinema Project are excited to announce plans to bring independent cinema back to Dunfermline town centre within the new Ironmongers Studio performing arts centre.
"The recent campaign led by Dunfermline Cinema Project has shown there is a desire for cinema on a smaller and more intimate scale, and the Alhambra Theatre Trust are delighted to be able to provide not only purpose-built facilities but also our own considerable and proven experience in bringing high quality entertainment to Dunfermline."
Welcoming the success, Dunfermline and West Fife MSP Douglas Chapman said: "This is the result of months of hard work from a dedicated team and I am excited to see what the future holds for the project.
"Having spoken to those involved and having heard the plans they have for it, this will hopefully be a great, family-friendly experience for all and provide a great alternative for cinema-goers in Fife."
The Ironmongers Studio will also offer a programme of theatre and exhibitions and a home for young performers in the Alhambra Theatre Stage School.