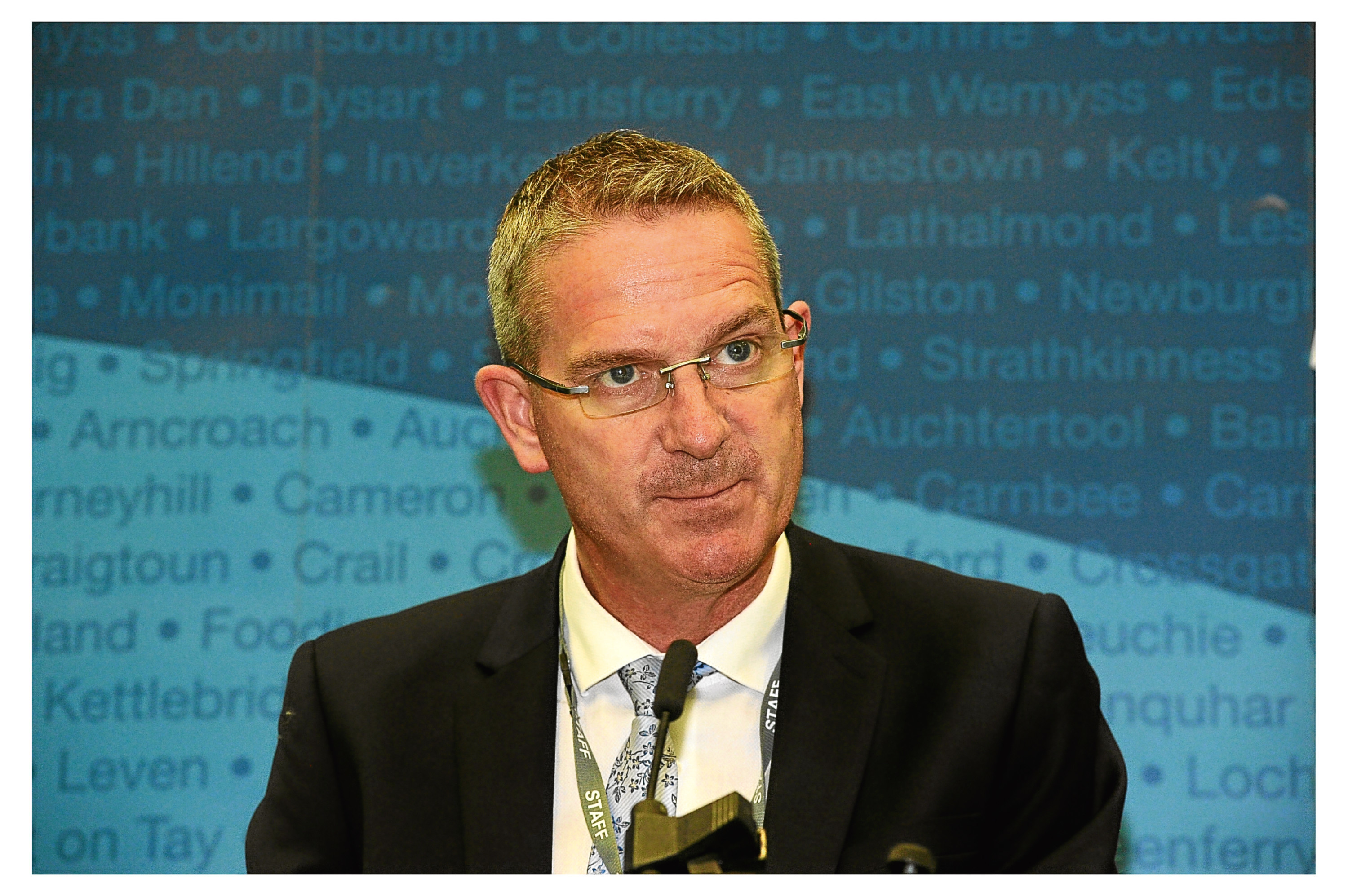 Fife Council chief executive Steve Grimmond has underlined the importance of everyone doing their bit to stop the spread of coronavirus.
In line with Government instructions, the local authority is now on an emergency footing and many of its employees are staying at home while others are self-isolating or unwell.
The most critical public services are still being delivered and staff are working around the clock to set up new ways of supporting health services, keeping people informed and well and to staying linked in with the business and voluntary sectors.
The council's contact centre will only accept emergency calls and teams will only carry out emergency housing repairs.
Customer service centres will be closed from today. Urgent appointments, such as registering a death, will happen over the phone.
Mr Grimmond said: "People's welfare is our top priority. Our health and social care teams are continuing to provide 24-hour care in group homes and care homes, home care and meals on wheels, as well as taking an active role in supporting the NHS response.
"Beyond healthcare, we know many households will be hit financially by the impacts of this epidemic. Families who have received a school clothing grant or free school milk will start receiving direct payments from tomorrow to help feed children at home. "
If you think you may be eligible apply at fife.gov.uk/schoolbenefits.
Help is also available to anyone struggling to keep up with their council tax or rent payments, as well as crisis grants for those facing serious hardship.
The council is still collecting bins, but landfill and food/garden waste – blue and brown bins – are being prioritised.
Any blue and brown bins not collected should be left kerbside until the council can get to them, while green and black bins left unemptied should be brought back in.
All recycling centres are closed at the moment, but this will be kept under review.
"We appreciate how worrying a time this is for people and council staff are prepared to take up new roles to keep delivering these vital services, protecting them and our communities as far as possible," Mr Grimmond added.