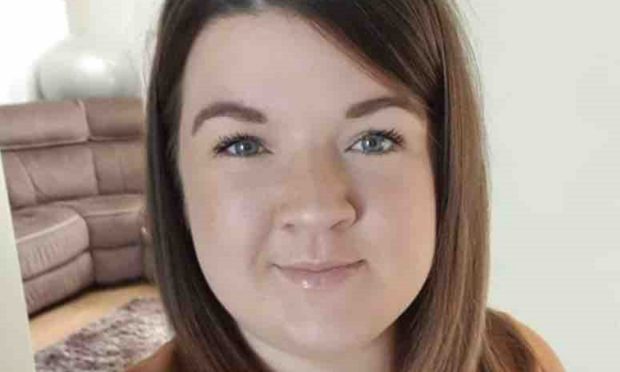 The fiancé of a young "NHS hero" who died just hours after giving birth said he has been left devastated by the loss of his "one and only true love".
Jordan Burt made an emotional tribute to theatre nurse Shannon Napier, who passed away just hours after the couple's first child, daughter Abbie, was born.
It is not confirmed how Shannon died, but it is believed she suffered complications giving birth.
In a social media post, Jordan wrote: "I love you with everything I have, you are my world that was taken away far too soon in the cruellest of worlds.
"You were one in a million Shannon Napier and I had the privilege to be yours for 11 years.
"All the pain is away now darling, daddy will make sure Abbie is safe and well, alongside the rest of the family."
Shannon's death comes on the same day the Buckhaven couple should have been celebrating eleven years since they met.
"I'm just devastated that you can't be the mummy you've always wanted to be. I still can't believe you are gone, my wonderful fiancée," Jordan added.
"I just want to thank you for everything you've done for me since you walked in to my life; I wouldn't be where I am today without you.
"You've touched the lives of so many people, professionally and socially. You made me proud every single day."
Family, friends and colleagues have also paid tribute.
Shannon's brother Grant Napier said: "What can I say? Shannon thank you very much for your support over the year years. Fly high sis I will miss you so much. We will look after Abbie for you."
Friend, Jessica Rorke called Shannon "a true NHS hero" and Shannon's death "a true tragedy".
A donations page set up by friend and fellow nurse Rianne Miller has already received more than £7,000 since it launched on Saturday.
Tributes have also been paid to the couple from the football world, due to Jordan's work as a commentator on Dunfermline Athletics' ParsTV channel.
A club spokesman said everyone at the club were devastated by the news.
They added: "Our thoughts are with baby Abbie and Jordan and Shannon's family at this tough time The entire Pars Family is here for you."
Fife rivals Raith Rovers said:  "The Raith TV team, John McGlynn and Paul Smith as well as the Rovers players and staff wish to express their sincere condolences to Jordan and the family of Shannon at this time of bereavement and loss."
To donate go to www.gofundme.com  and search for Shannon's memorial and Abbie's hamper.