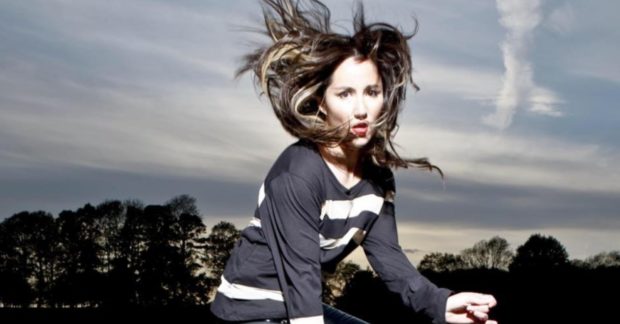 Fife singer-songwriter KT Tunstall isn't one to back down from a challenge – so she's lent her musical talents to an epic video aimed at beating lockdown boredom into submission.
The St Andrews rocker makes a brief appearance at the end of a video featuring some of Hollywood's biggest stars 'virtually' fighting each other, which has been viewed and shared hundreds of thousands of times.
New Zealand stuntwoman and actress Zoe Bell has managed to recruit some of the biggest female stars from stage and screen to take part in the project, including Margot Robbie, Cameron Diaz, Scarlett Johansson, Zoe Saldana, Juliette Lewis, Halle Berry, Drew Barrymore, Daryl Hannah, Florence Pugh, Kaitlin Olsen and Thandie Newton.
The production, spliced together using footage of the actresses in their own homes, is set to the soundtrack of KT's hit The Healer.
The singer even makes a cameo appearance at the end of the video, joking she missed all the fun because she was playing her guitar in the toilet in the dark.
KT said the #BossBitchFightChallenge video featured some of the most "iconic, badass babes on the planet", and added: "When world class stunt woman & best buddy Zoë Bell asked me to add some audio spice to this vid (along with a cameo at the end, I couldn't wait to do it!"