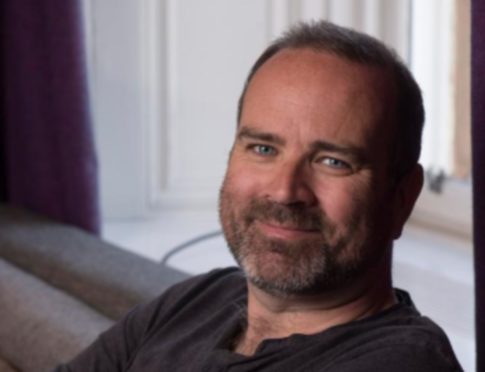 Still Game star and adopted Fifer Greg Hemphill is fronting a new campaign to help local older people who are feeling increasingly isolated and lonely during the Covid-19 pandemic.
Age Scotland is encouraging anyone who is feeling alone to pick up the phone and call its free friendship line for a chat.
The campaign, which launched this week, aims to help older people stay connected at a time when many are struggling by offering a service which will support, comfort and reassure those in need.
Anyone calling the Age Scotland Helpline on 0800 12 44 222, which also offers advice and information for older people, can request a friendship call.
Flyers have been distributed through 469 pharmacies and posted to over-65s across Scotland.
"The effect of this cruel virus on our older people has been particularly devastating," said Greg, who recently moved to Elie.
"Age Scotland's friendship helpline is a welcome opportunity for any person who feels vulnerable or anxious and could use a friendly voice. I am proud to support it."
Since the start of the pandemic, the Age Scotland Helpline has seen a significant rise in the volume of calls from older people who are missing face to face contact with family and friends and the absence of social activities.
Many report feeling lonely, anxious and disconnected from their families and communities.
The health impact of chronic loneliness is as harmful as smoking 15 cigarettes a day and raises the risk of high blood pressure, heart disease, depression and developing dementia.
Brian Sloan, chief executive of Age Scotland, said: "The past three months have been extremely difficult for older people in Fife who have struggled to cope with feeling cut adrift from society and desperately missing family, friends and 'normal life'.
"Our free friendship line is a place where older people can turn if they are in need of support, comfort and reassurance or even just a friendly chat.
"Sometimes it's not easy to tell loved ones how we are feeling. But our experienced advisers are on hand to listen and have a blether."
The Age Scotland Helpline is available on 0800 12 44 222, Monday to Friday, 9am to 5pm.