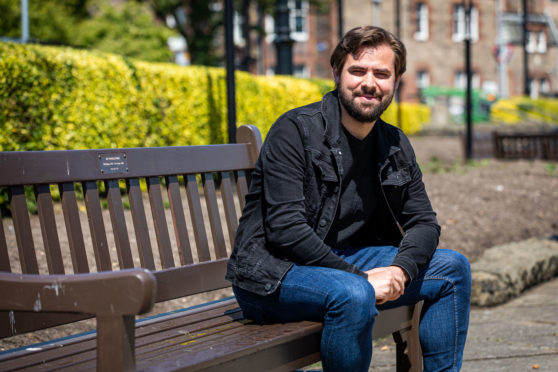 The challenges of life during lockdown are being documented in a project involving collaborators in Fife.
Glenrothes-based MidgieBite Media has teamed up with Kirkcaldy writer and radio presenter Lisa May Young for Our Lockdown, which will see videos taken by members of the public made into a film revealing daily routines and personal battles with mental health and loneliness.
They are working with Lisa Dendy, a massage therapist who runs Rainbow Lion Wellbeing in Glasgow, and who came up with the idea for the project.
Gavin Hugh, founder of MidgieBite Media, said: "We're living in momentous times, and we believe everyone's story deserves to be told.
"None of us ever thought we'd live through anything like this, and yet, here we are.
"Despite all of the challenges that lockdown has presented particularly with regards to loneliness, there's a real sense of strength and solidarity in knowing that others are going through the same challenges. You're not alone, and we want Our Lockdown to demonstrate that.
"It's important for everyone to be able to share their stories. We want contributors to know that this project is for them: a chance to share their experiences, and be listened to."
"We hope this project will help bring all of us a little closer together, and ultimately, be a time capsule of a significant event in our history that we can all look back on in the years to come."
The organisers are looking for clips of seemingly mundane activities such as working from home, ordering groceries online, daily exercises or any other routine tasks.
They also want to find out how members of the public have tackled issues such as loneliness, with the aim of reducing the stigma associated with mental health issues.
Lisa May Young added: "I'm delighted to be involved in the Our Lockdown project. Stories have never played a more important part in our history.
"Imagine your descendants, 100 years or so from now, watching you share your experience of your lockdown."
Anyone interested in contributing clips can send submissions to Gavin at gavin@midgiebitemedia.scot. Those having difficulties sending files can contact Gavin by email for advice.