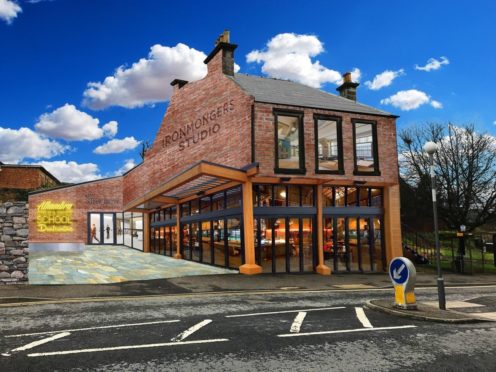 A sheriff is to have the final say on controversial proposals that would see Fife Council lease a parcel of Common Good land to support plans for a theatre stage school and cinema in the centre of Dunfermline.
The Alhambra Theatre Trust has already gained planning consent for its proposed Ironmongers Studio at New Row, where vacant premises will be converted into a state-of-the-art studio theatre, arthouse cinema and rehearsal rooms.
However, the Alhambra's bid to lease a 15 sq m area of land at the junction of New Row and Park Avenue has proved complex as it is held on the Dunfermline Common Good account and was handed to the council in the 1960s on condition it would be maintained as open space.
Members of Fife's assets and corporate services committee backed leasing the land to the Alhambra Theatre Trust on a 25-year lease on Thursday but the matter will now have to be referred to the sheriff court, which will consider representations and determine whether the property should be leased.
The Alhambra wants to use the land for a new, improved access to its planned theatre stage school and cinema but opponents have described it as the "only green oasis of calm in a concrete jungle".
A spokesperson for Dunfermline Regeneration Trust said: "This piece of land was bequeathed to the people of Dunfermline on condition that public access to the land would not be restricted and that the land would never be built on.
"This proposal contravenes both those conditions.
"We do not believe that common good ground should be disposed of and are concerned that if this lease went ahead, it would set a precedent for the disposal of other common good land.
"We are concerned that once the land had been leased for a period of time, this could lead to a presumption of ownership.
"This common good land is at present laid out as an ornamental garden which is well used and valued by many people.
"The potential loss of this garden far outweighs the small amount of income the lease would generate for the common good fund."
If approved, the Alhambra Theatre Trust will pay rent of £1,000 a year to the Common Good account.