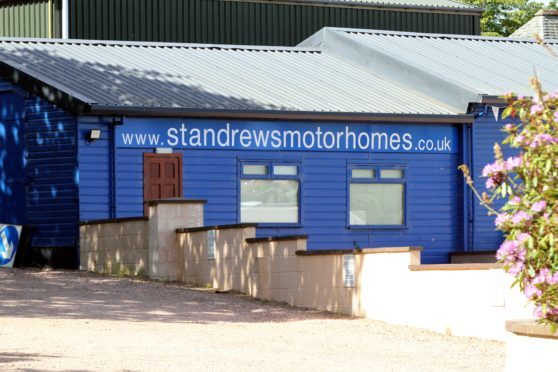 The boss of a Fife-based motorhomes company which left dozens of people out of pocket has been disqualified from being a company director for eight years.
Christine Galloway, 65, from Cupar, had been a director of St Andrews Motorhomes Limited since it was incorporated in June 1993 to buy and sell vehicles across central Scotland.
Court papers revealed customers have claimed against losses of just over £660,000 in connection with 32 brokerage agreements since the company went into liquidation in July 2018. The customers no longer own the vehicles they bought.
Following allegations of financial irregularity Ms Galloway has been banned from acting as a director or directly or indirectly becoming involved in the promotion, formation or management of a company until at least 2028.
Fife motorhome trader under investigation as it goes into liquidation
Investigators with the Insolvency Service established in at least 18 of the 32 agreements Ms Galloway sold the vehicles to a third party for less than the agreed return price in the brokerage agreement.
A total of 21 of the agreements were entered into between January 2018 and May 2018, when the company was insolvent and unable to pay the agreed return to customers.
Further enquiries then established Ms Galloway had entered into new brokerage agreements from May 2017 onwards, but had used customers' funds to settle historic liabilities from previous agreements.
Rob Clarke, chief investigator for the Insolvency Service, said: "Christine Galloway showed a lack of regard for her customers.
"Not only did she cause hundreds of thousands of pounds of losses, she knowingly put her customers at risk by using funds from new agreements to settle agreements with long-standing customers.
"Eight years is a significant disqualification and Christine Galloway's ban should serve as a warning to other directors that they risk being removed from the corporate arena if they do not safeguard their customers."
The company's insolvency prompted authorities to further investigate the company's activities, leading to Ms Galloway's disqualification.
During her disqualification hearing, Ms Galloway did not dispute that she failed to act in the best interests of customers by continuing to enter into brokerage agreements with customers guaranteeing a return price for their vehicles which could not be met.