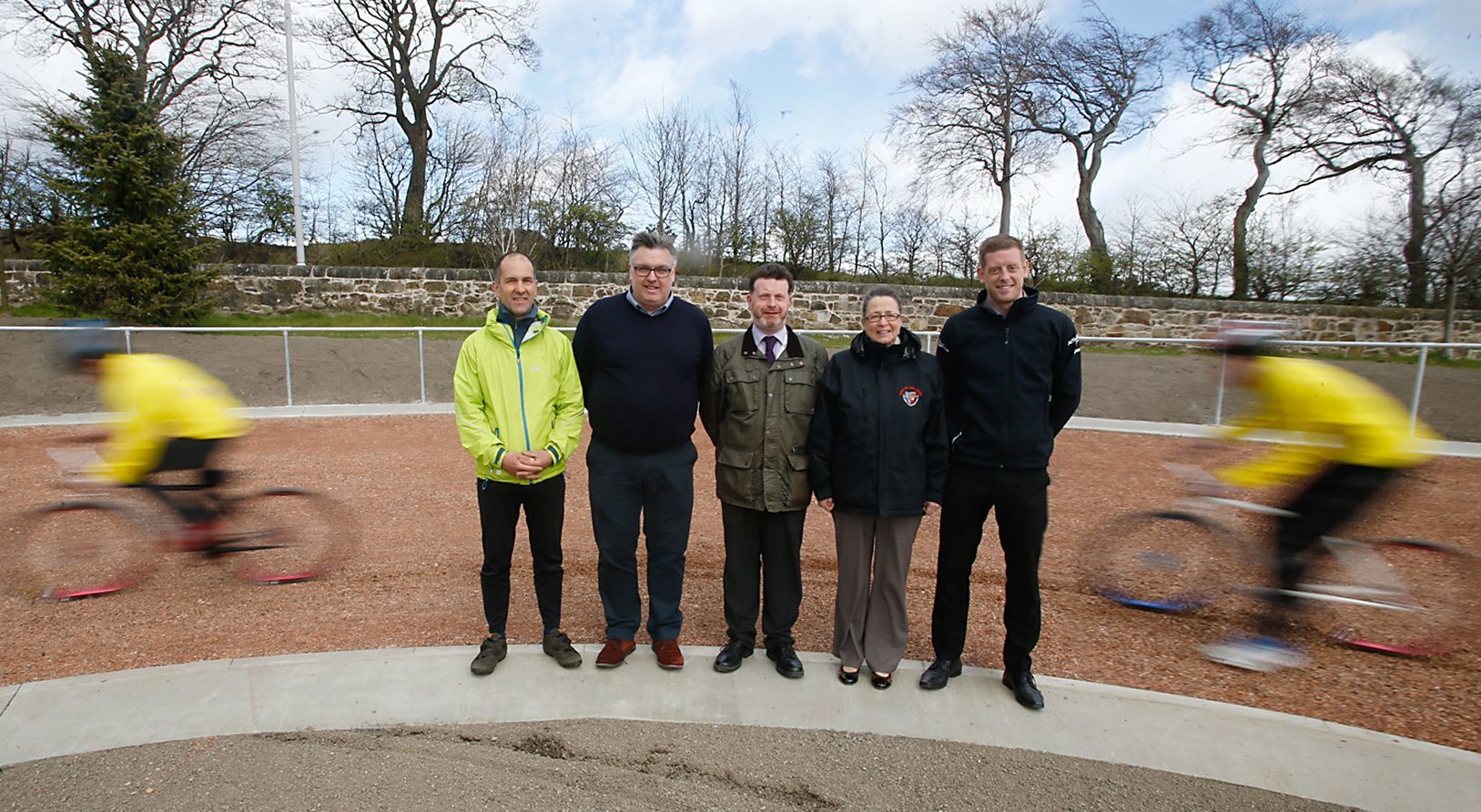 A Fife school is the first in the UK to create a cycle speedway track on its campus.
Work on an cycle speedway at Queen Anne High School in Dunfermline is now complete.
Principal teacher of guidance Craig Masson started an after-school cycle speedway club in 2011.
And the following year he joined forces with Fife Council's Active Schools team in an attempt to grow the sport across Fife and to look into the feasibility of building a dedicated track.
It quickly developed and soon four high schools had started teams in Fife and developed a league in which to compete.
"Around three years ago Active Schools co-ordinator Andrew Baird and I started exploring funding streams to build a dedicated track," he said.
And in July 2013 they secured half of the funding needed with a £25,000 grant from the sportscotland's active places fund.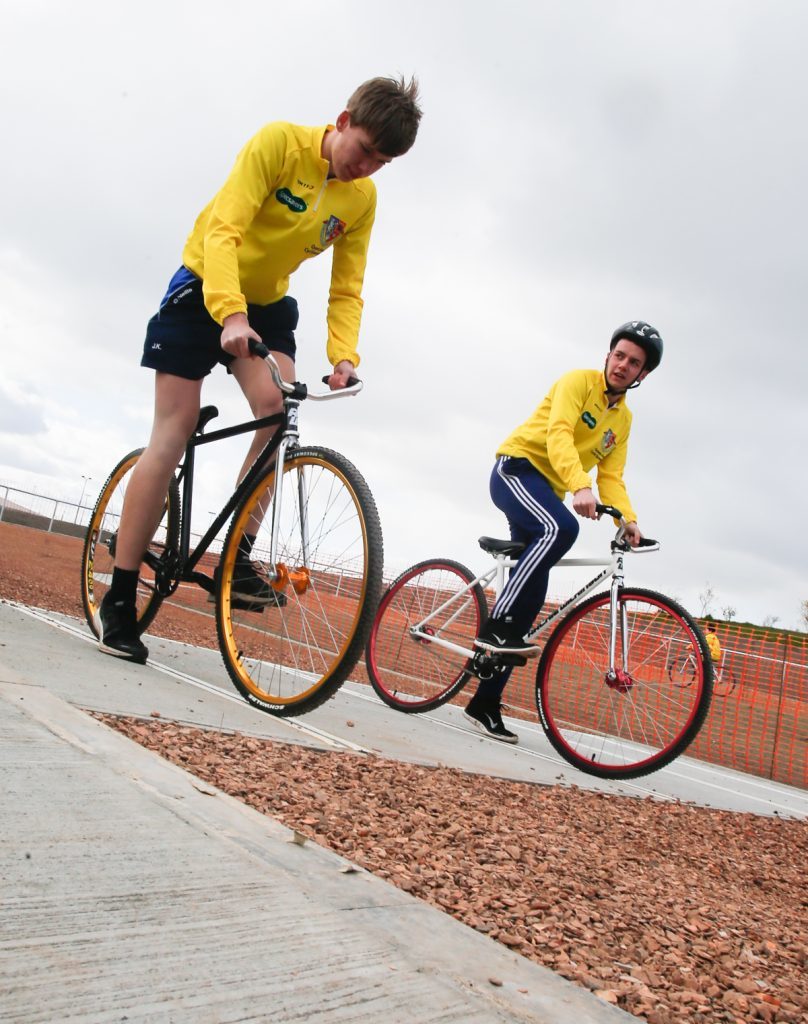 Later that year, in partnership with the Parent Teacher Association at Queen Anne, they secured the rest of the funding from Fife Environment Trust and Carnegie Dunfermline Trust.
Since then a lot of work has gone on behind the scenes developing feasibility studies, consultations and technical drawings.
With planning permission in place, work started on the track in March, thanks to partnership working between the council's locality team, education directorate, school board, PTA and the project funders.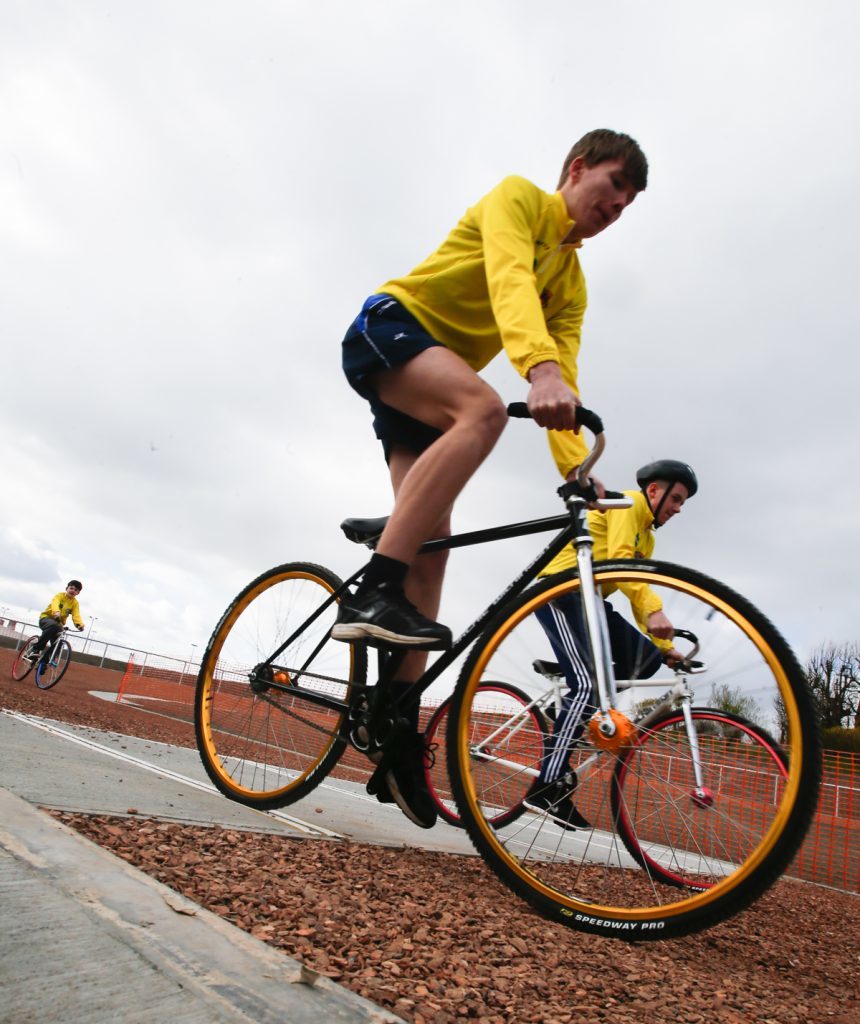 Councillor Mark Hood, executive committee member and chairman of Fife Sports Partnership, visited the track to see the school's team train on the new facility for the first time.
"This is a great achievement," he said. "It's the first track in the UK within school grounds and only the third track in Scotland, alongside Cathkin Park in Glasgow and Redbraes Park in Edinburgh."
He said the local authority now aimed to work with the Carnegie Cyclones cycling club and plans to establish community cycle speedway teams across Fife, catering for all ages and abilities.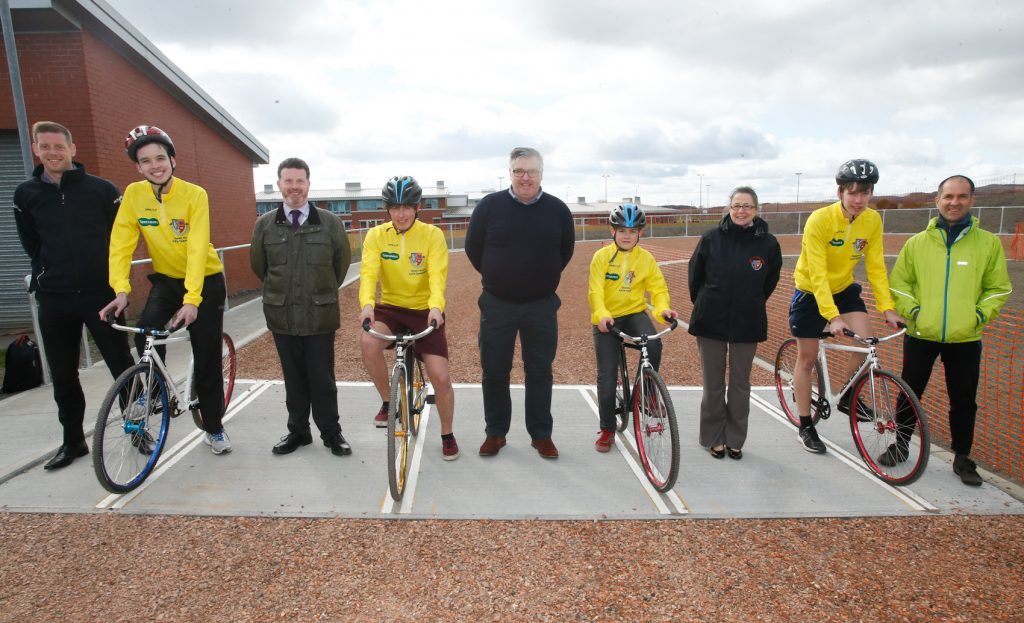 "The track is in good hands – Craig is the first qualified cycle speedway coach in Scotland.
"There's also great ambition here with hopes to host a number of national events at the track and the Scottish Championships later this year.
"Improving access to sporting opportunities is a priority for the council.
"We have a strong cycling community in Fife and this track is another significant step in building on that.
"This is an excellent example of how a school club has developed from grassroots level into a much bigger movement that's encouraging youngsters from across Fife to try out cycle speedway racing."