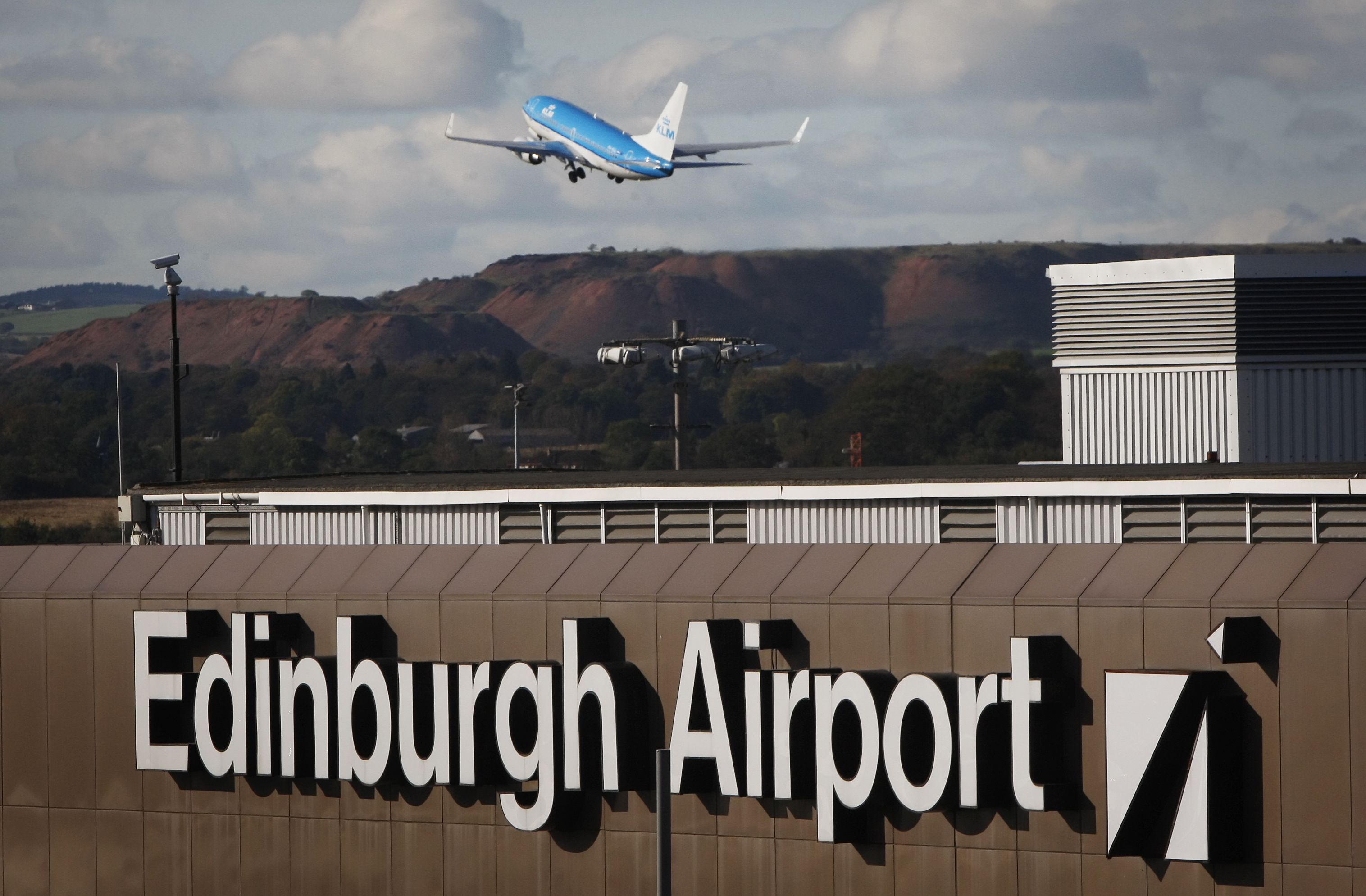 Fife communities have been warned that a change to flight paths to and from Edinburgh Airport could damage their quality of life.
Large swathes of the region fall into zones where new routes may be created for planes arriving and departing the airport.
Towns and villages including Burntisland, Kinghorn and Kirkcaldy, the Wemyss and Buckhaven could see aircraft passing at an altitude of below 4,000ft.
The noise from a departing aircraft at 4,000ft can reach 73 decibels at ground level, roughly equivalent to a vacuum cleaner 3ft away.
Other areas stretching west to Kincardine, north beyond Auchtermuchty and east beyond Leven could see planes including Boeing 767s and Airbus A330s passing at between 4,000ft and 7,000ft above ground level.
Government guidance requires as few people as possible to be overflown below an altitude of 7,000ft.
Campaigner Helena Paul, of Edinburgh Airport Watch, urged communities to educate themselves about the proposals and unite against them now before it is too late.
She said: "What could be coming is deeply, deeply serious for hundreds of communities."
Edinburgh Airport plans to introduce new RNAV (aRea NAVigation) routes in 2018 to take advantage of improved navigation capabilities and improve efficiency and capacity.
Consultation was launched last week and leaflets have been dropping onto thousands of doormats in Fife over the last few days.
Several 'envelopes' for potential flight paths have been mapped out, some passing over Fife.
Parts of Fife's south-west coast are already on a departure route used by an average of 81 aircraft a day flying at around 7,000 ft, including Inverkeithing, Rosyth and Dalgety Bay.
Helena, who lives in a West Lothian village affected by a heavily criticised flight path trial, said: "People need to engage with this, they need to organise themselves, they need to have public meetings, set up Facebook pages, whatever they have to do to get the message out.
"I used to live in a peaceful, rural area where the only sounds were bird song, sheep and cattle.
"Now I am woken at 6.22am in the morning by planes coming over my house. At peak times they are every two minutes and it doesn't stop until midnight.
"It is horrendous."
Rural areas, she said, were likely to suffer more than urban areas, with less background noise to drown out the jets' roar.
"If you live in a rural, tranquil, peaceful area, look out. Your quality of life will be changed and not for the better."
She also offered support to any Fife communities looking to oppose the alterations.
Edinburgh Airport said its airspace was designed in the 1970s when it had around one million passengers a year and last year it handled over 11.1 million passengers.
Chief Executive Gordon Dewar said: "We need to modernise and improve Edinburgh Airport in a way that maximises the benefits across Scotland and minimises the impact on local communities.
"The objective of the first stage of the consultation is to gain responses from the public that will help us inform the design of any potential future flight paths.
"We want everyone to know they have the opportunity to have their say on the positioning of potential future flight path changes."
The first stage of the consultation, which runs until September 12, involves distribution of leaflets to 640,000 homes, an advertising campaign and consultation through social media and with community groups.
A second stage, in which specific flight path options will be presented, will start in December.
The consultation documents can be viewed online.