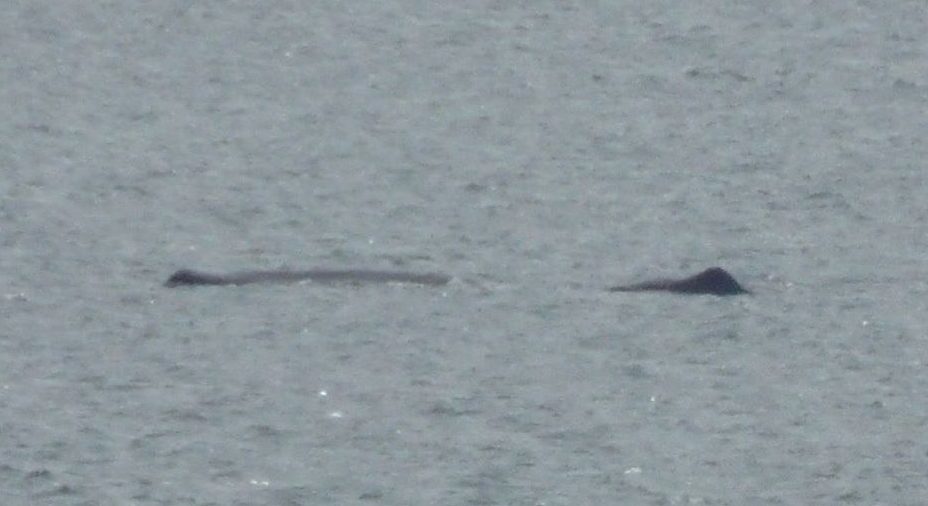 A whale spotted in the Forth on Tuesday has headed back out to sea.
The giant mammal, believed to have been a sperm whale, was being watched by British Divers Marine Life Rescue (BDMLR).
It was first seen off the coast of Kinghorn at around 10am and moved back into deeper waters in the afternoon.
Sperm whales are rarely seen in the Forth and BDMLR experts feared it might have ended up in the estuary because it was sick.
A spokeswoman for BDMLR said if the animal was poorly it would probably become beached.
"We think it was at least one sperm whale," she said.
"We were there until late last night. There was no more news after yesterday afternoon.
"It was last seen heading out to the shipping channel.
"If it's sick, it will probably strand.
"But there's nothing we can do while it's still in the water."
BDMLR urged people to keep their distance from the whale, or whales, in the Forth.
"We don't want people to go out in boats to see them as it could push them in the wrong direction," said the spokeswoman.
Sperm whales can grow to more than 50ft in length. They have the largest brain of any creature known to have lived on Earth.
Often seen in groups or pods, females and calves tend to stay in tropical zones throughout the year.
The male of the species is more likely to be seen alone and in higher latitudes.