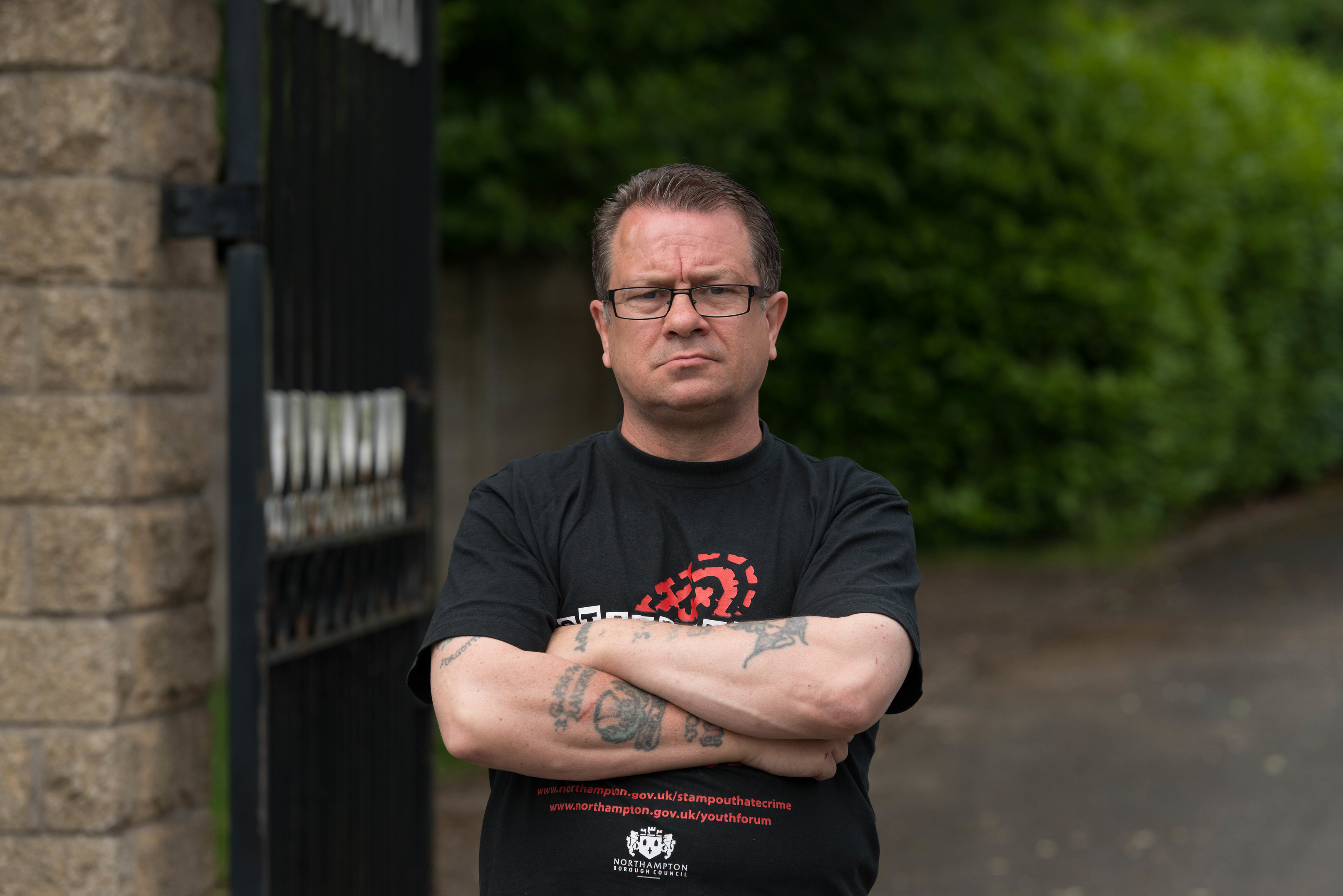 The religious community behind a Fife sex abuse scandal has refused to apologise to victims.
Following the conviction of two former teachers of St Ninian's in Falkland, the Congregation of Christian Brothers Trustees issued a statement expressing its "deep regret" at incidents of abuse.
The Courier offered the Catholic organisation the opportunity to clarify its position however their lawyer said they had nothing to add.
Despite the lack of apology, a victim who spoke to police as part of the St Ninian's investigation said he has already forgiven his abusers.
Dave Sharp, 57, said: "Dealing with the anger I have carried around my whole life has helped me move on because anger got me a 20-year drug addiction and at least two spells in prison, and finding the will to forgive my abusers through the love of God was a major part in turning my life around."
He now plans to hold a vigil outside St Andrews Cathedral in Glasgow on Sunday August 7 to remember other victims of child sex abuse.
"I will be personally handing out invitations to the leader of the Catholic church and the leader of the Church of Scotland asking them to join us and maybe even lead us in prayer as we think of all the victims past and present," he said.
"I'm inviting these people to come and join the vigil, and pray with us, but at the same time ask what they are doing by way of an apology or helping the healing process."
Mr Sharp did not give evidence during the recent trial at the High Court in Glasgow because his abuser is deceased.
He was sent to St Ninian's after spending his younger years at an orphanage.
In desperate need of love and care, he was instead repeatedly brutally beaten and raped over a period of nearly five years, and trafficked to Ireland where the abuse continued.
What followed was a chaotic life marred by psychological problems, drug dependency, homelessness and petty offending.
Mr Sharp started to turn his life around when he found religion and went to college to study psychology and sociology.
"I think I can safely say that my saving grace is the fact that I became a Christian and through the power of God found the strength to forgive the people that did the terrible things to me," he said.
"The reason I say this is because without my faith I have no doubt that I would have committed suicide long ago and I would not be alive today."
Prosecutors working on the St Ninian's case originally listed more than 100 charges involving 35 boys.
After a 13-week trial, former St Ninian's headmaster John Farrell and teacher Paul Kelly were found guilty of 11 charges involving six victims.
A jury found Farrell, 73, guilty of physically abusing one boy and sexually abusing three others.
Kelly, 64, was convicted of sexually abusing two boys and sexually and physically abusing a third.
The offences happened between 1979 and 1983, when the school closed.
The Christian Brothers is a worldwide religious community which has been at the centre of abuse scandals in England, Ireland, Canada, America and Australia.
This was the first such case involving the organisation Scotland.