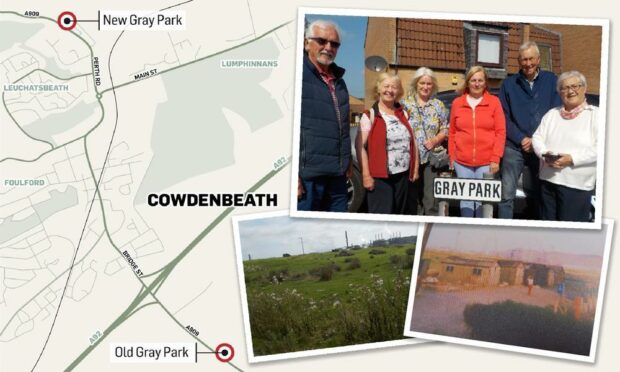 A group of Fife residents hold the unique position of being displaced three miles while retaining their address and many of their neighbours.
Residents of the 64-home Gray Park were decanted after the Mossmorran petro-chemical project was given the go-ahead in 1979. Their homes were later demolished.
Amid big local opposition the decision was made to offer residents a home on a newly rebuilt Gray Park three miles away, on the northern edge of Cowdenbeath.
There were dozens of takers, including Margaret Ford and Margaret Bremner, who lived on the same block at old Gray Park and are neighbours at new Gray Park.
"We have been neighbours since we were at school," says Margaret Ford, 73.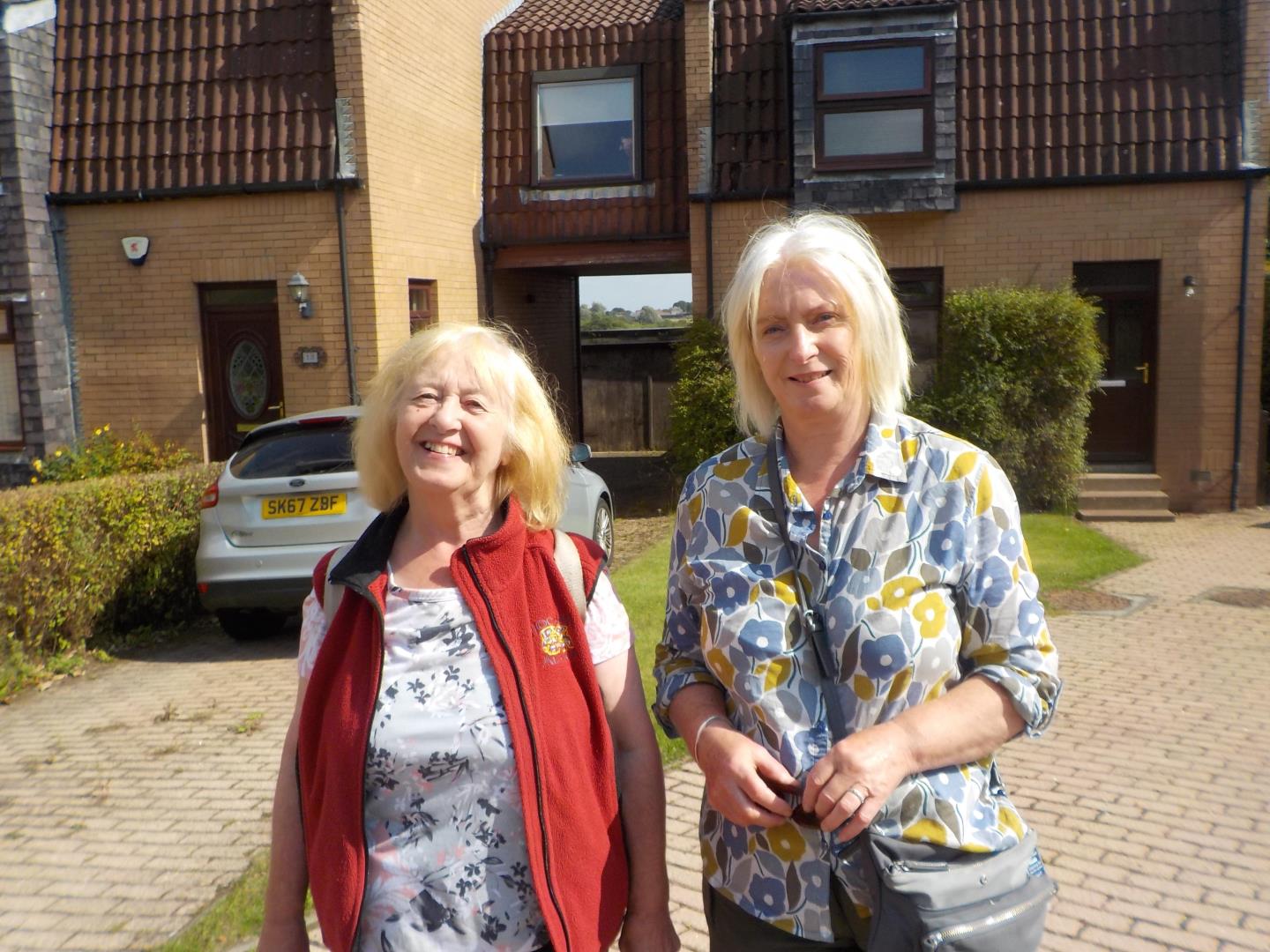 "I like Margaret being my neighbour and it goes back 70-odd years," says Margaret Bremner, 75. "We still go out every month together and meet up with some of the other girls who used to stay in Gray Park so we reminisce."
It is thought that 10 of the 50 households on the new Gray Park are still inhabited by residents of the old estate.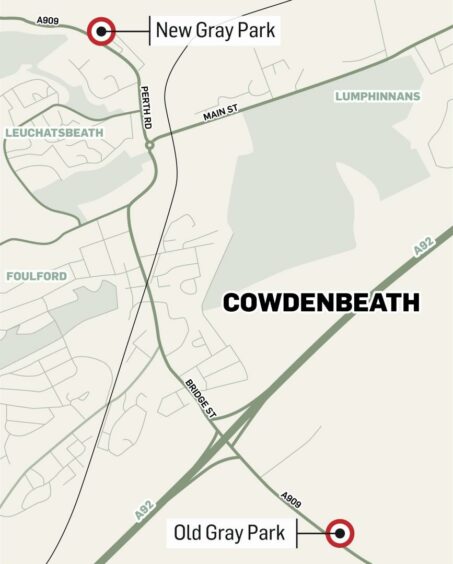 This feature explores the remarkable story of Gray Park and the residents who lived in both the old and new estates. 
It is divided into the following sections:
Timeline
Memories
History
Memories
'I used to be quite envious of these houses'
A detailed insight into life on the old Gray Park is provided by Maureen Kennedy, in her book Moss Marion.
Maureen lived in Chapel Street and recalls visiting Gray Park as a five year old in the 1960s.
"The Gray Park houses were well before their time," she writes. "Hot and cold water, large kitchen sinks, usually two. Two bedrooms were the average, with at least one having a coal fire.
"Each house also had a front and large back garden.
"We lived in Chapel Street then, which had all the amenities but on a smaller scale.
"I used to be quite envious of these houses, which seemed to 'rise' out of nowhere when arriving. I thought the peace and quiet was a great thing at that age."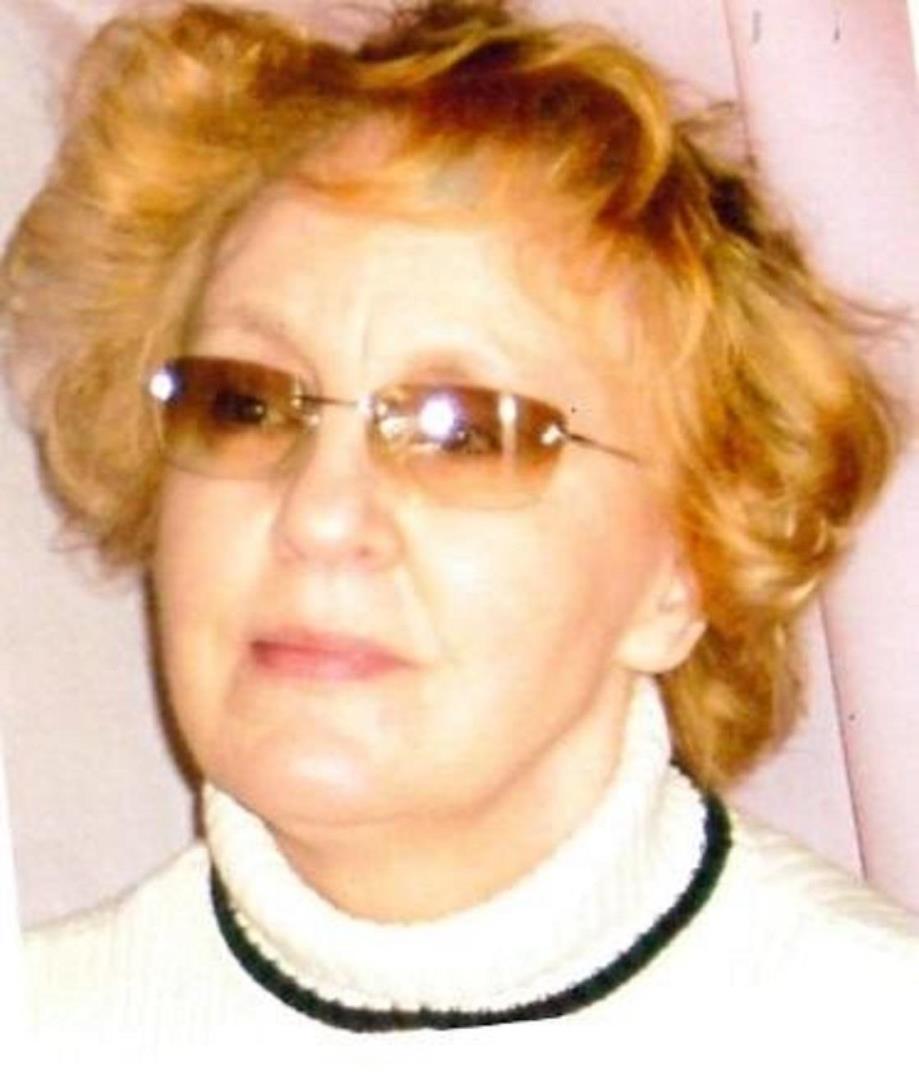 Maureen has a lot of sympathy for the residents who were forced out of their homes by the ethylene plant.
"They were subjected to horrific treatment," she writes. "Put out of their existing homes; and into cold damp caravans or similar. This was during one of the coldest winters.
"The people of Old Gray Park fought on for a long time after; eventually being granted New Gray Park.
"I feel it is so sad, that after all they endured, there is still to this day nothing to commemorate the original Old Gray Park – where people were born, lived and died.
"Some kind of memorial stone should have been erected to show the existence of their hamlet – the hamlet they all loved so much."
Maureen added that she is pressing Fife Council for a memorial to be built on the site.
'I think of my old dog that I buried in the garden'
When Margaret Ford recently returned to old Gray Park the memories came flooding back.
To the outsider the setting was an unexceptional unused green space with a path sufficiently established to enable walking without obstruction.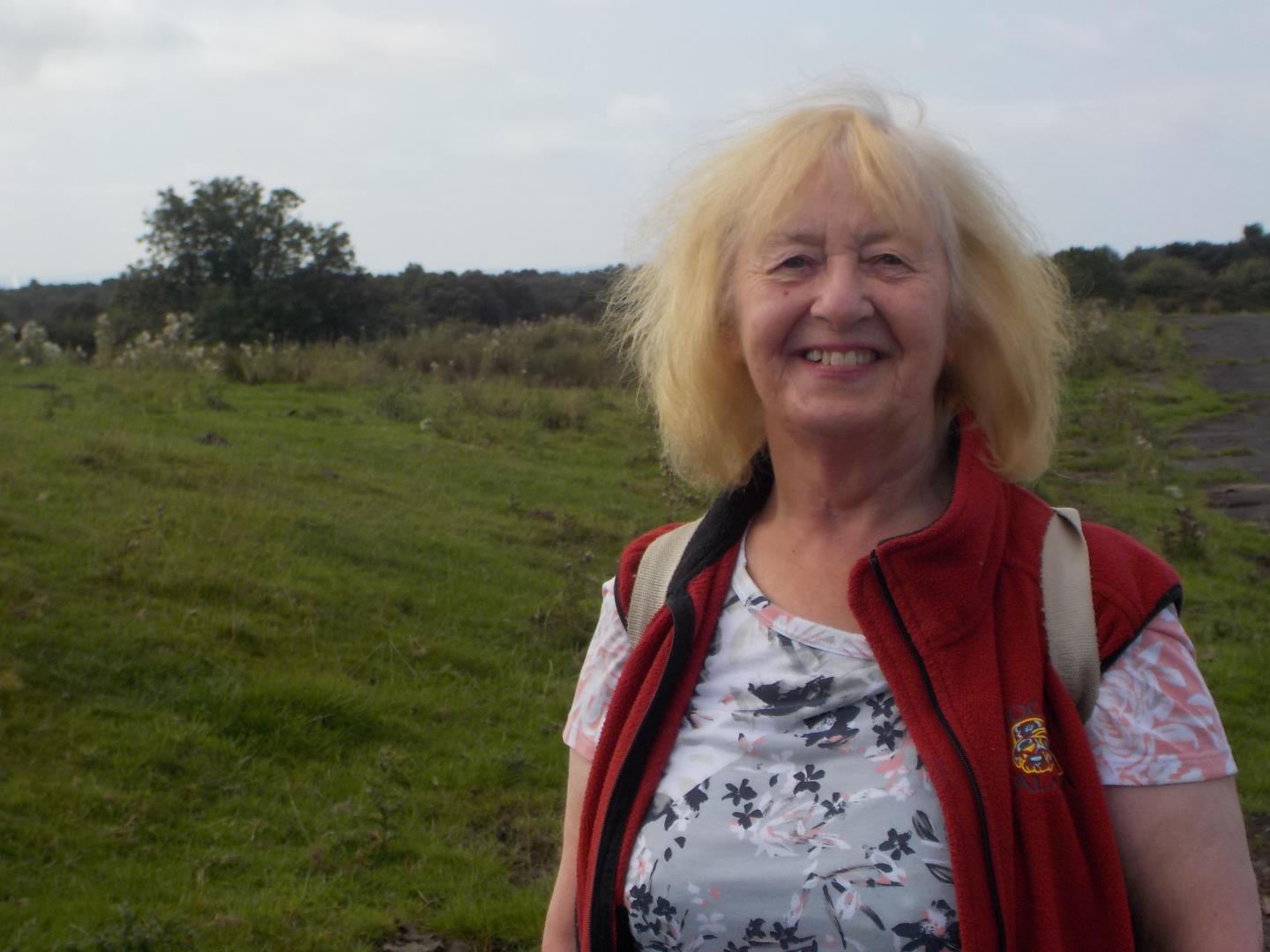 But for Margaret, now 73, the desolate landscape prompted memories of her childhood to come flooding back.
"My house was just here," she says. "I think of my old dog that I buried in the garden."
"You went up the street and there was a circle you went around. Now there's nothing."
'You played and came back when you were starving'
Margaret Ford's father worked at Fordell William Pit. She was born in Cowdenbeath and moved to 59 Gray Park in 1953, when she was five years of age.
"It was out in the wilderness," she recalls. "The kids went out in the morning – you just played and came back when you were starving.
"We had a community hall, dances and Christmas parties. If anybody needed any help the neighbours were always there."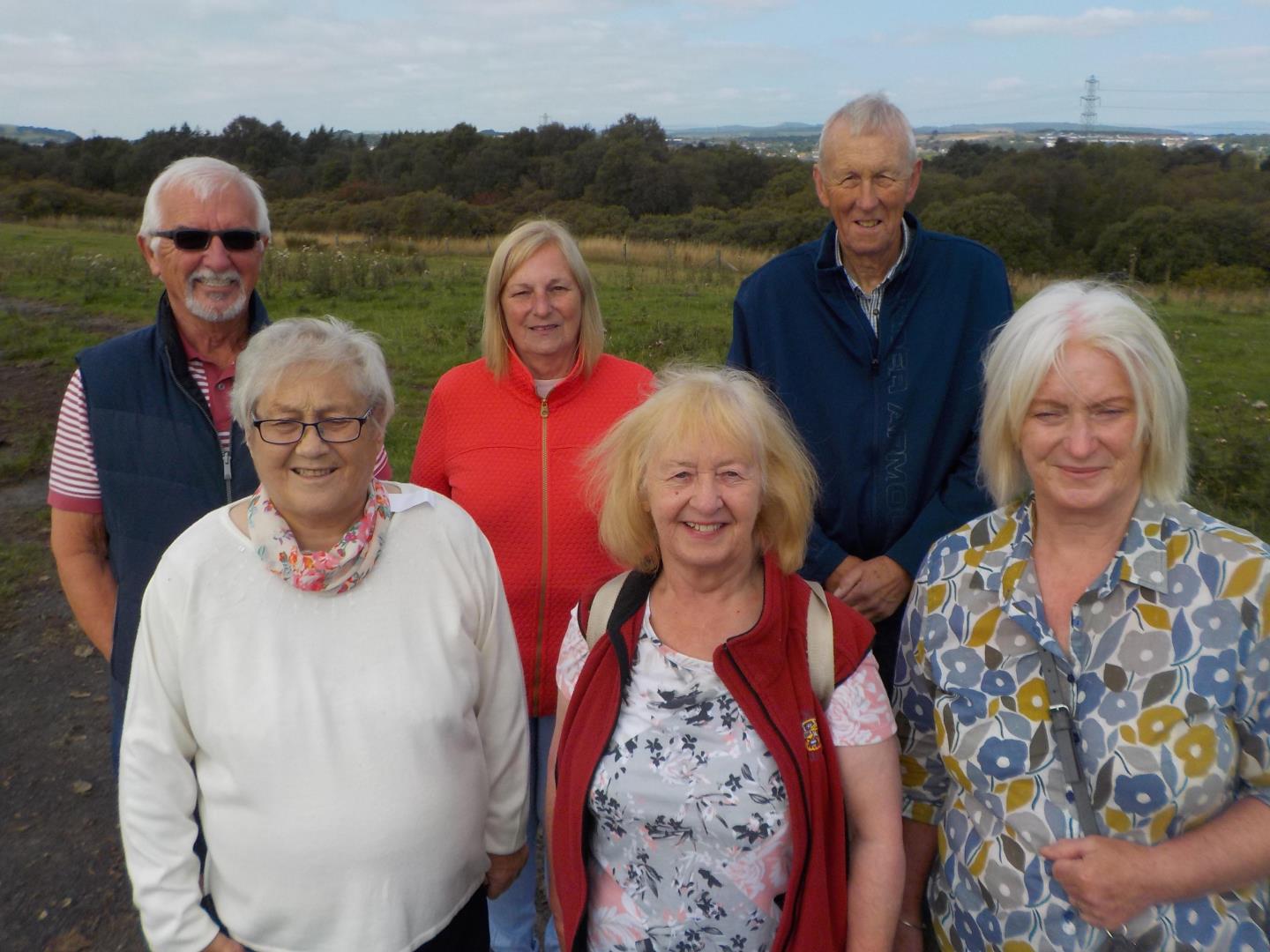 In May 1983 she became one of the first to move to the new Gray Park after her parents took up the offer of a new home.
"It was a wrench to leave because everybody knew each other," she says. "We knew about having to leave for four years and as people died the homes were left empty.
"Some people left to go to Glenrothes, others to Dunfermline.
"I am quite happy at the new Gray Park. We are close to everything now. We have good walks and are close to Cowdenbeath town."
'I wished I'd never moved from old Gray Park to Cowdenbeath'
Margaret Bremner took an indirect route between the old and new Gray Parks.
She grew up in number 63 with her parents James and Violet Davidson and gran.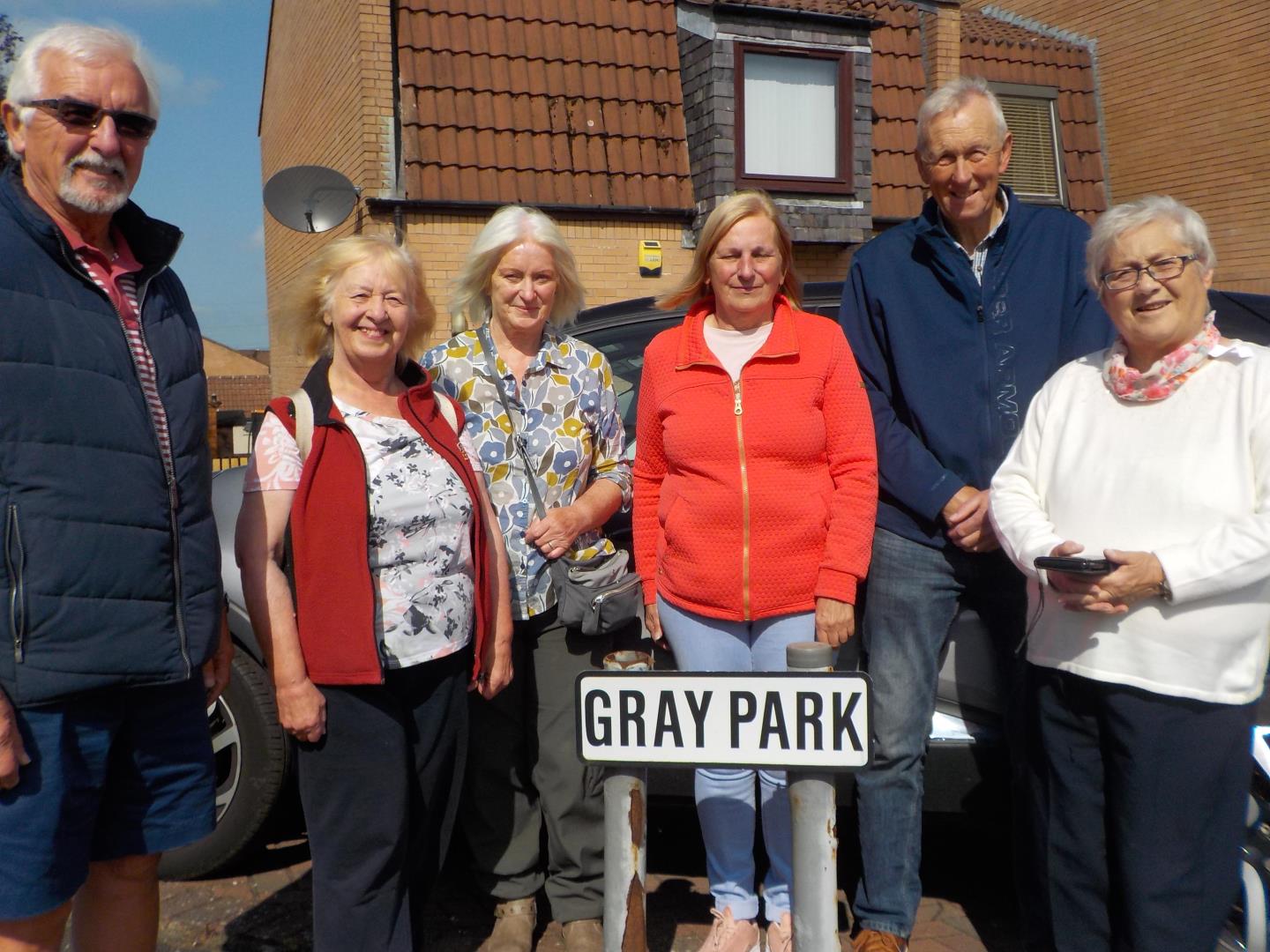 In 1976, age 30, she got married and moved to Hill Street, Cowdenbeath.
The day she gave birth to her daughter Claire, in the early 1980s, was the day her parents moved from old to new Gray Park, next to Margaret Ford.
After a spell at Leuchatsbeath Drive in Cowdenbeath and then three years in Glenrothes, Margaret moved to the new Gray Park in her parents' home.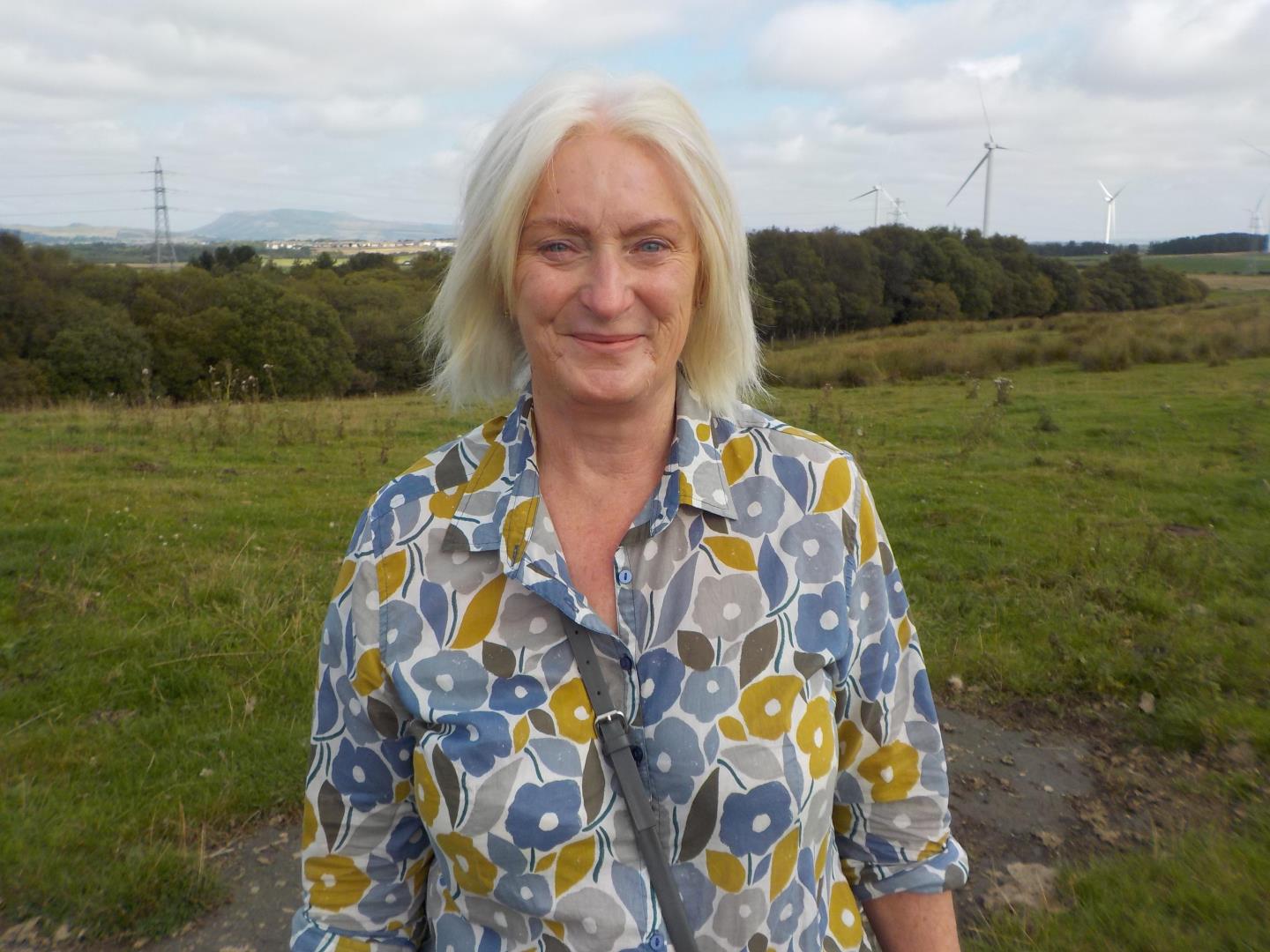 "I wished I'd never moved from old Gray Park to Cowdenbeath," she says. "I liked the community.
"It was a wee hamlet, we were out in the country. If you were a bairn you could play safely because there was so much fresh air and not so much traffic.
"The new Gray Park is not the same community and more people here go out to work and don't have time to share a cup of tea.
"You don't see anybody because they're in their cars whereas folk didn't have that at the old Gray Park.
"The old-fashioned ways were good."
'If I fell out with my wife I would have a pint with her older brother'
Not only was the old Gray Park loved by those who grew up there, it provided a welcoming home for incomers.
David Hunter grew up in Lochore and moved to No 47 in the 1970s because his wife Beth wanted to stay on the road she grew up on.
"I got on so well with everyone," he says. "I was so welcome here. If I fell out with my wife I would have a pint with her older brother George!"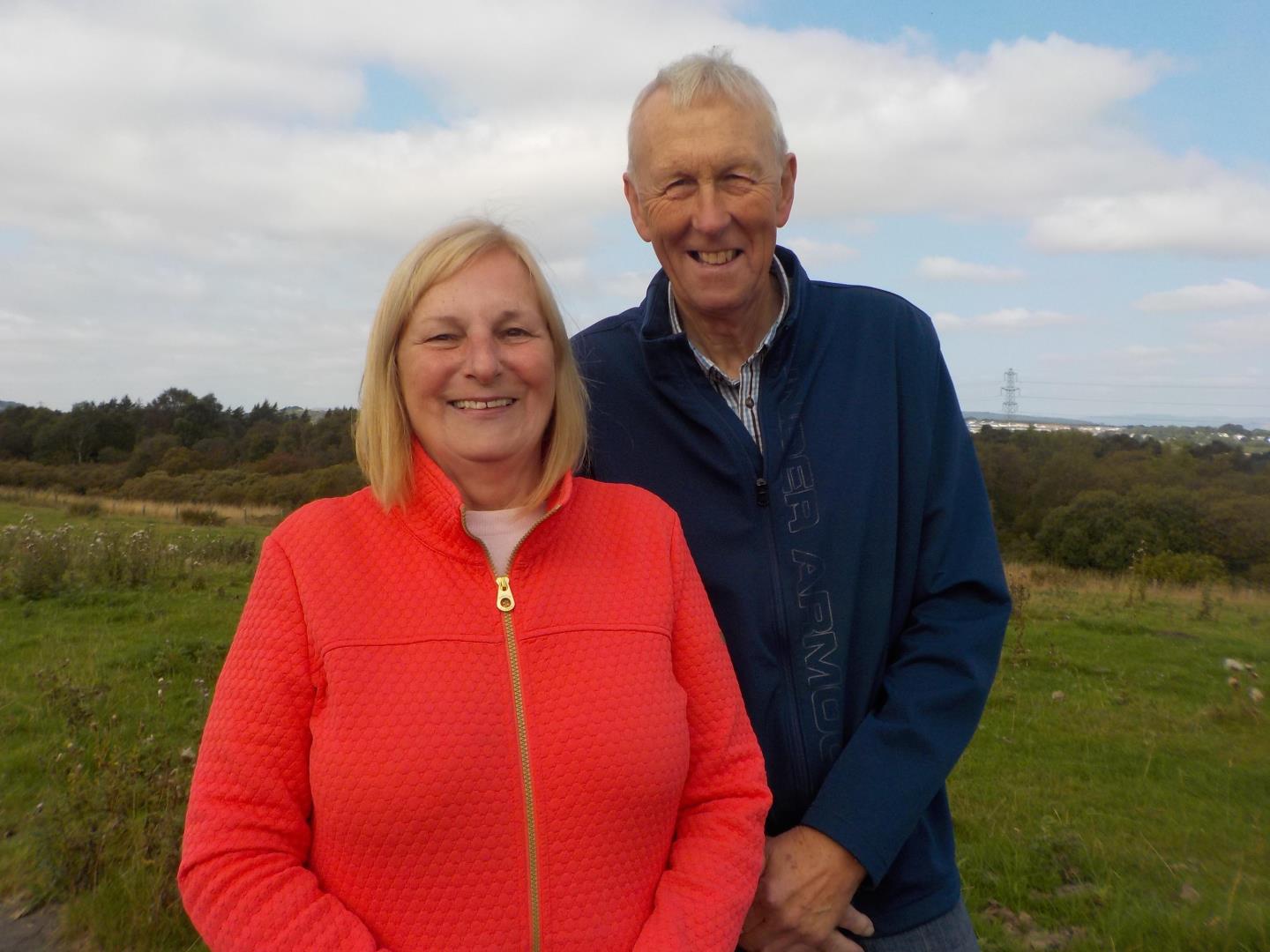 Beth was born to Elizabeth and Thomas Laing at No 58 in 1958. She has great memories of growing up in old Gray Park with older brothers Richard and George.
"I remember my dad would go about making soup and my mum had a dumpling in the fire for four days," she says.
"I used to follow my big brothers about and nobody bothered us. It was a place where you didn't have to keep up with the Joneses because there were no Joneses.
"We had a rag man, a butcher and baker who came up with their horses.
"Bessie was a gran to all of us. She used to babysit me on Saturdays and would cook apples and make dinner for me at dinner time when I was at school."
'There were rats in my home and I was terrified'
Beth Hunter, 63, was delighted that Fife Council found a place on old Gray Park for her and David to move into.
"I was over the moon to stay," she says.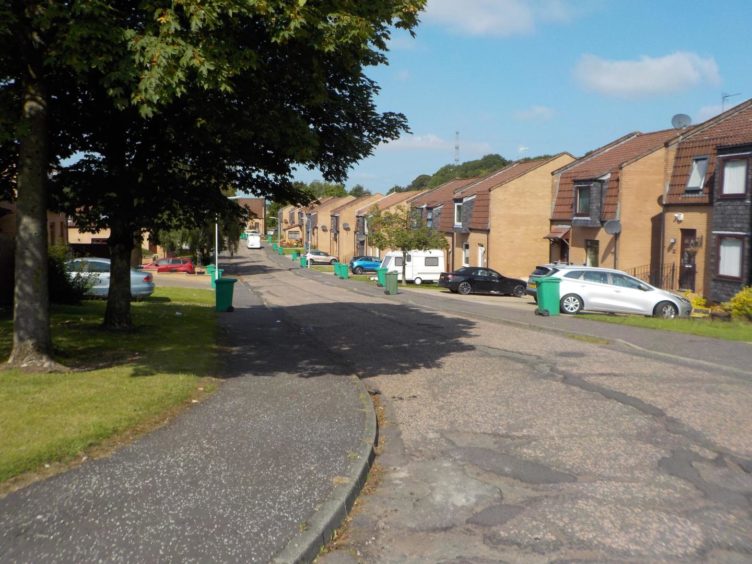 The couple were also grateful to be rehoused the new Gray Park, where they raised children Laura, 42, and Michael, 35.
"I was happy to move because there were rats in my home and I was terrified," says Beth. "I got the council to come out – I had to tape the noise of the rats."
'You could go to anybody's house'
Margaret Graham was part of a big family unit at old Gray Park.
She was brought up on the estate by her parents, William and Helen, who were married at Auchtertool Parish Church in 1936.
Also living on old Gray Park were five of Helen's sisters.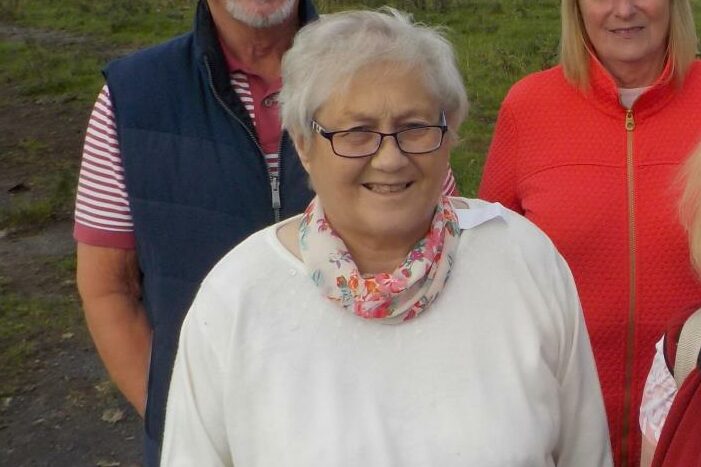 "We used to get the bus from old Gray Park to Cowdenbeath Broad Street School. I then went to Moss Side School," says Margaret, now 74.
"Most of the men at old Gray Park were miners or worked in Rosyth Shipyard or Burntisland Aluminium Works.
"These days we talk about employment and unemployment but I have little recollection of anyone being unemployed.
"You could go to anybody's house and It was like a big family community.
"A lot of people had big gardens and grew food like potatoes, onions and leaks."
Margaret now lives at new Gray Park.
'We always made our own entertainment'
James Moffat now lives in Stirling but sometimes takes a trip down memory lane to old Gray Park.
James, now 74, was born in Cowdenbeath and moved from prefab housing to 48 Gray Park when he was aged five.
He was raised there by parents David, a college lecturer, and Maria Moffat.
Nearby was his gran, who lived at No 63. Maria worked at Sharp drapers in Cowdenbeath High Street. She recently passed away after living in a care home in Kinghorn.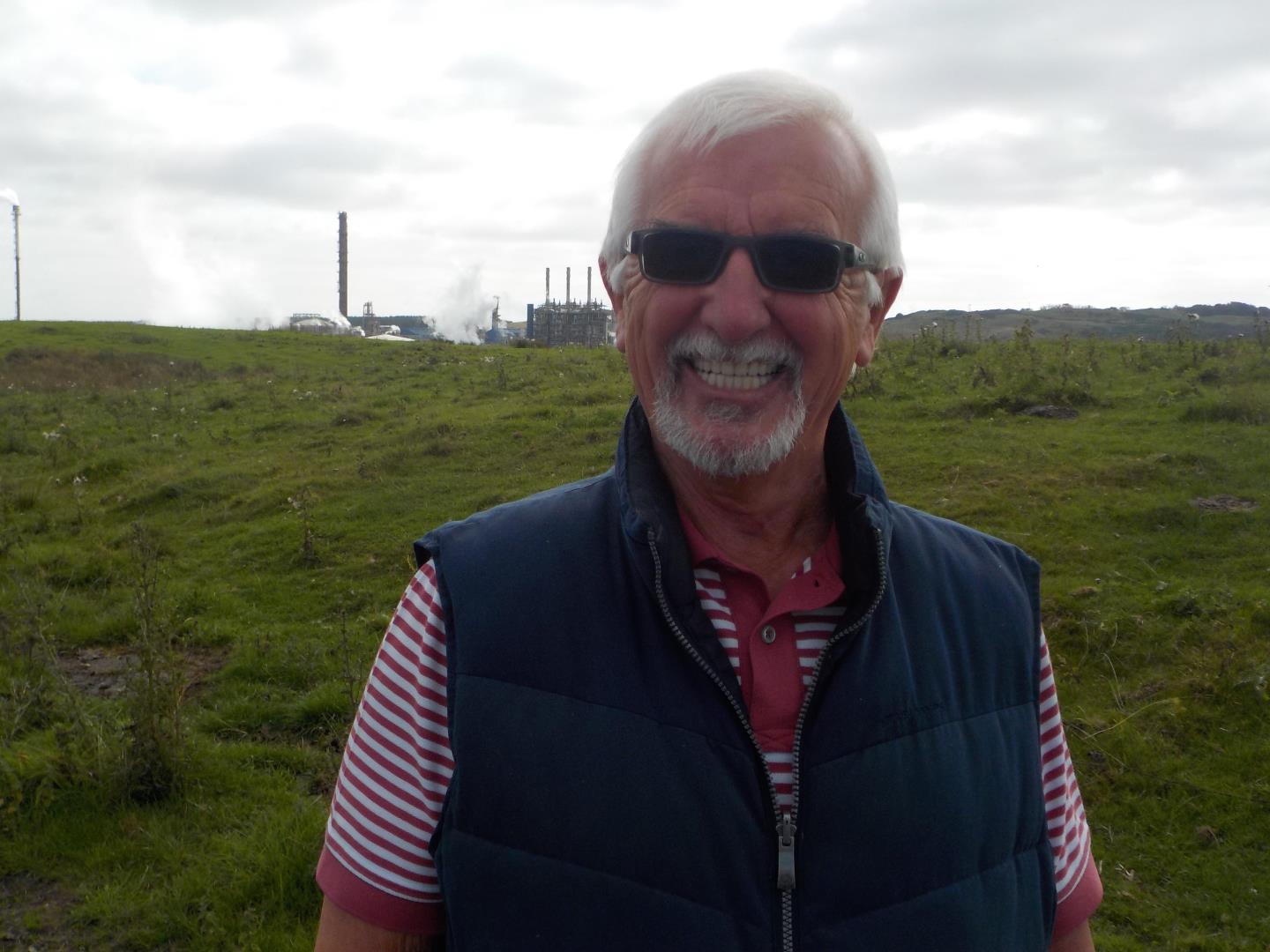 "It was a nice place to live, particularly as it was so compact and everybody knew everybody else." James says.
"There were a fair number of children there and it was a safe place to stay.
"Throughout the summer we played 'palldies', which was like hopscotch. There were always chalk marks in Gray Park where the marks were.
"We didn't have an Xbox or a mobile phone but we always made our own entertainment. We were never bored."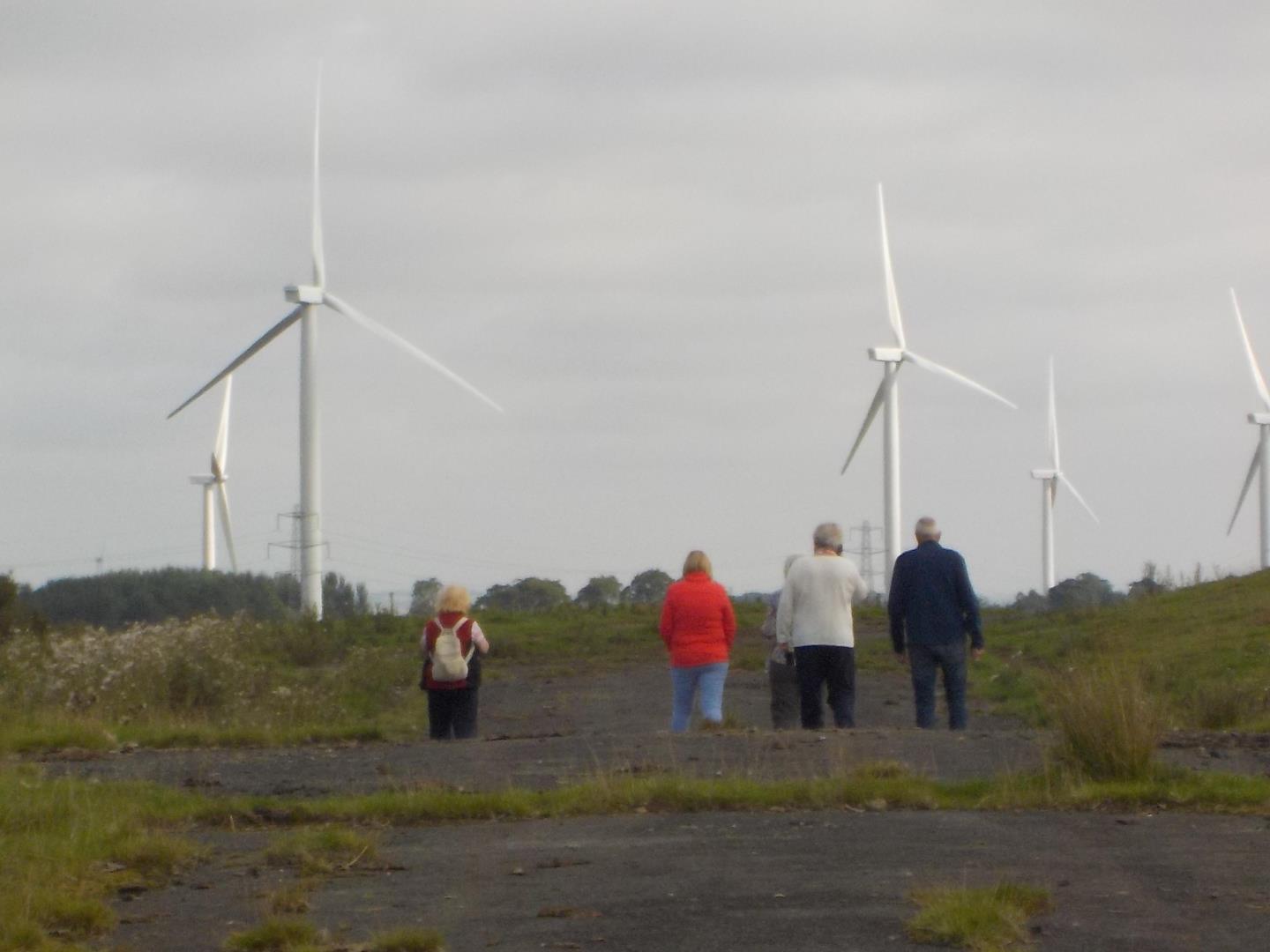 James moved away with his parents in 1963, when he was 16 years old. He became a chief superintendent in the police.
History
Location
The estate was formed of 18 buildings, nine on either side of a cul de sac. The main service road came from the A909 between Cowdenbeath and Burntisland.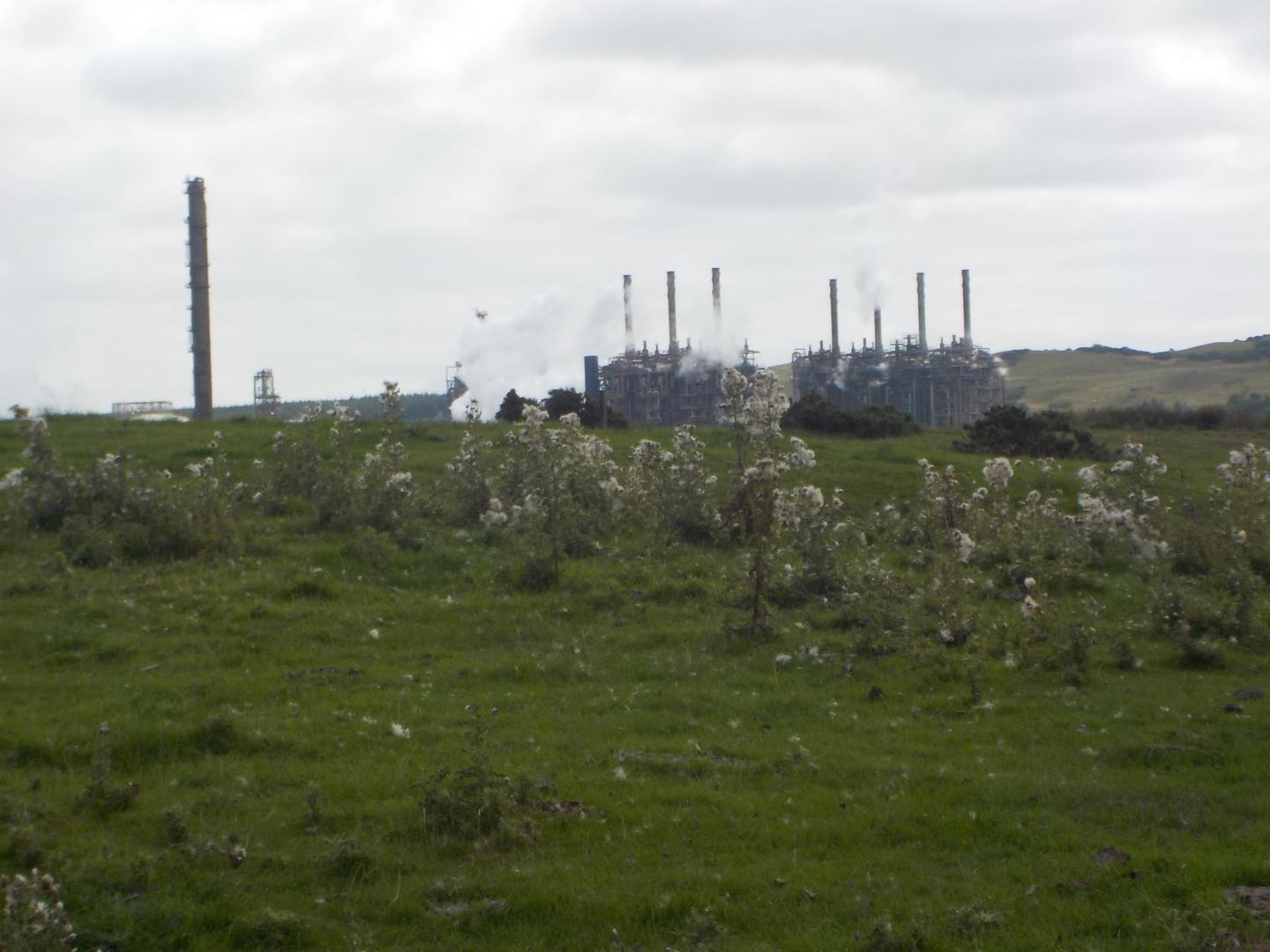 Gray Park came under the Auchtertool parish for births, deaths and marriages, along with special Fife County Services.
The border of Gray Park was south of the Thistleford/Lochgelly burn, which ran past the outskirts of Cowdenbeath. This put two cottages and the site of the Ritz Labour Club into the authority of Fife County Council.
Naming 'Gray Park'
Gray Park was named after John Gray, a member of Fife County Council and well known in mining circles.
For many years a colliery manager of Lochgelly Iron and Coal Co, he was agent at its Raith Colliery in Cowdenbeath.
From 1929 until 1945 he represented the parish of Auchtertool on Fife Council.
Education
Schooling was at Broad Street Primary, with pupils then attending either Beath High or St Columba's.
Facilities
Because of mining subsidence causing the gas pipeline from Cowdenbeath to frequently leak it was agreed by Fife County Council and the locals to install electricity around the mid-1950s.
Initially there were two gas street lights in the hamlet. This increased to approximately five electric street lights, which went on at dusk to until 11pm.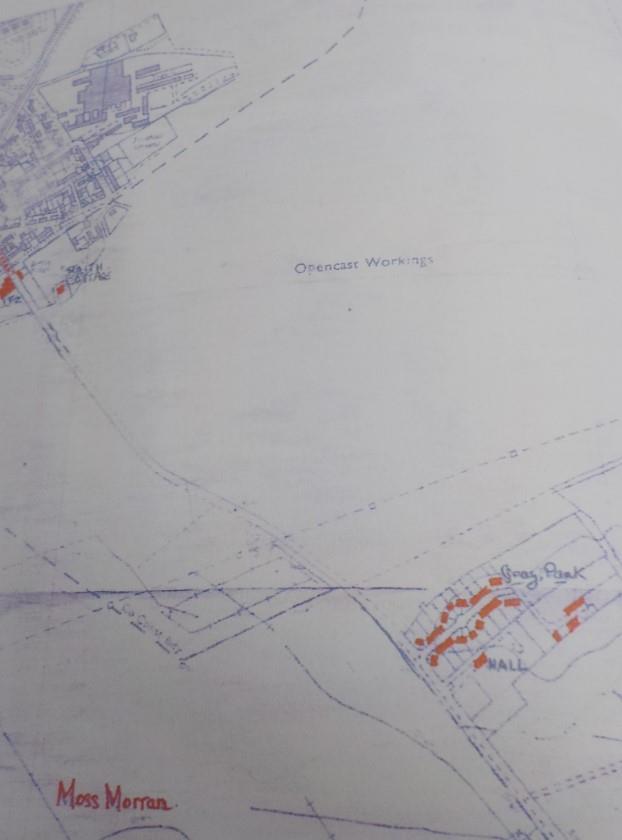 There was one small shop of wooden construction. It was first owned by Mrs Venters, mother of the well known football player Alex Venters.
It was then managed by two elderly sisters, the MacArthurs, and was taken over on their retirement by Janet Carrie and Jean Geddes. Then Mrs Robertson took over until its closure.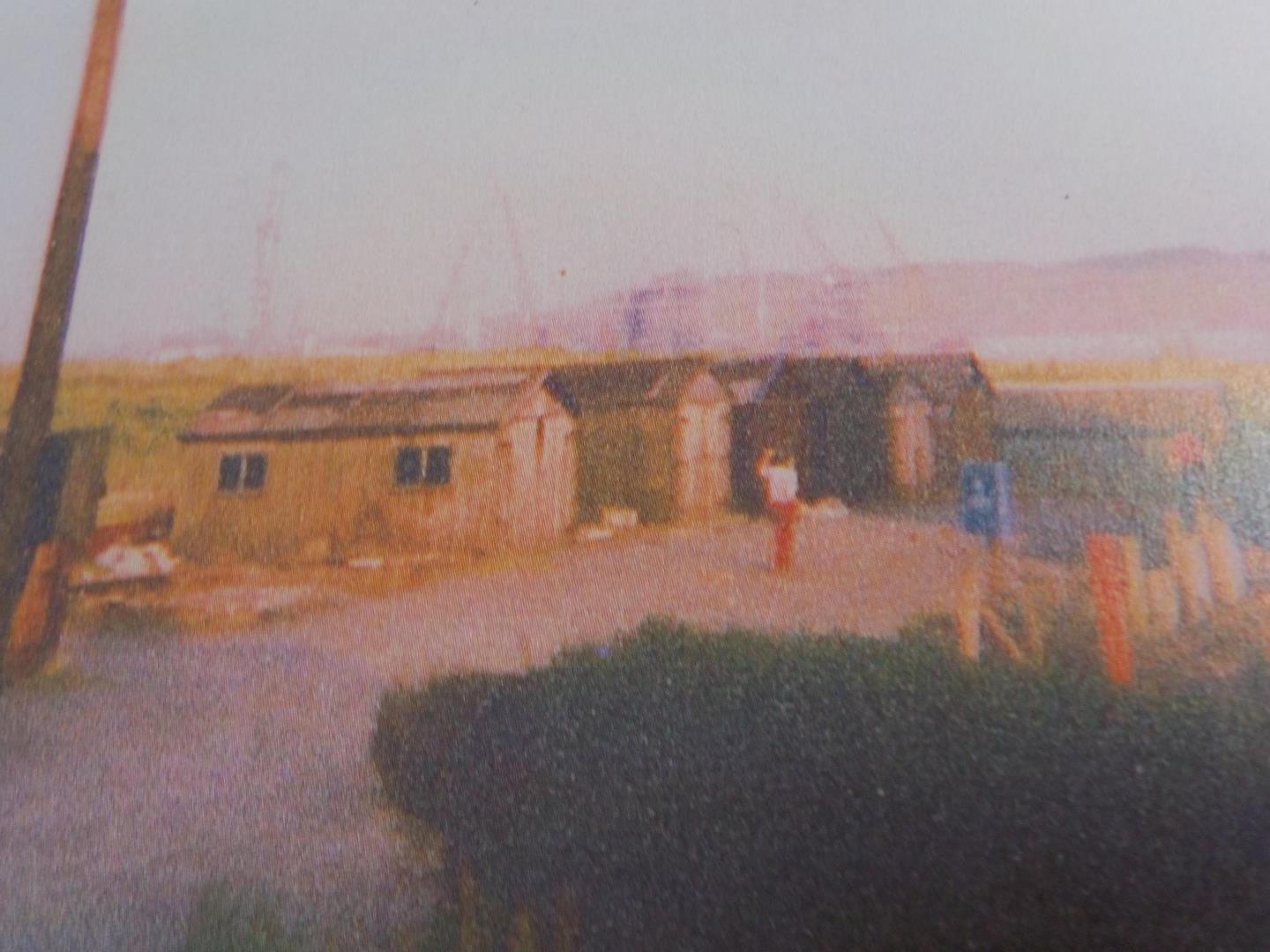 The shop had tough competition from the likes of travelling mobile shops and ice cream vans.
The Co-op delivered rolls and milk in the morning at around 7am. Bakers and butchers were about mid morning, and these deliveries were done by horse and cart up to the late 1950s.
The village hall came from the mining Hamlet of Cluny, which was an early casualty of pit closures, and unfortunately lost most of its community.
There was one public telephone box located outside 38 Gray Park.
At the top end of Gray Park there was access to gates where wooden lockup garages for car owners were available.
John Carrie ran the local football team, and owned the Gray Park Leather Football.
Employment
Employment was largely found in mining, shipbuilding and railways, as well as the Donibristle Aerodrome and Rosyth Dockyard.
Seasonal employment was found at the Millbank Trading Company and local farms.
Transport
Old Gray Park had an hourly bus service to both Kirkcaldy and Burntisland, and half-hourly to Cowdenbeath.
In the summer an occasional Sunday service from Cowdenbeath was put on to Aberdour. Bus services were provided by Alexander's Luxury Bluebird Coaches.
Wartime
During the Second World War, Gray Park had a searchlight at the top of the cul de sac as well as a Lewis machine gun mounted on a fence post.
The searchlight lit up Gray Park but the Lewis gun did not have the range to hit any aircraft, at any great height.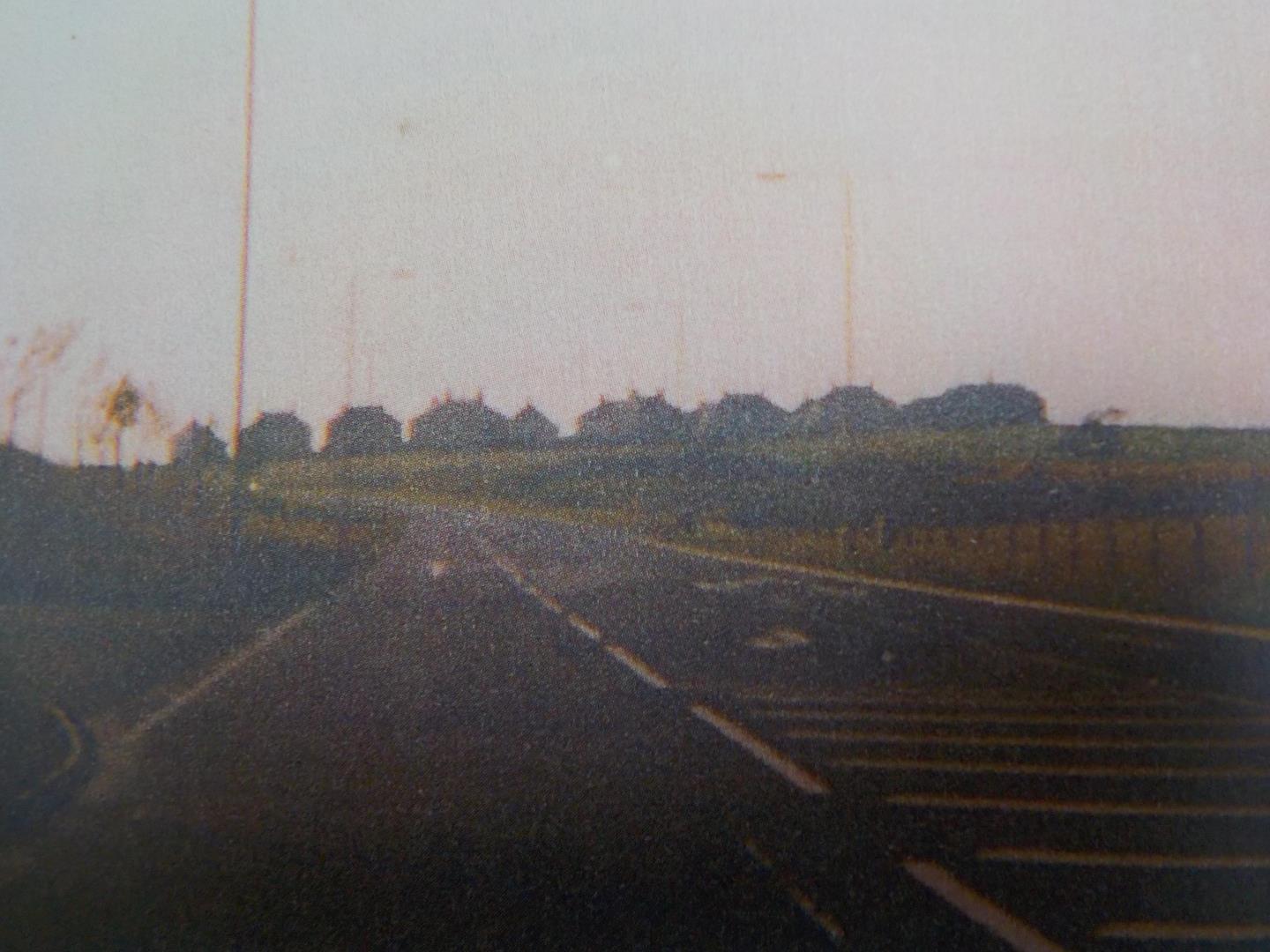 A German reconnaissance plane was spotted flying over Gray Park when people were out at the Co-op bakers – the horse and cart delivery.
An aerial landmine dropped behind the Cullaloe Hills, which caused some damage to Gray Park.
There were eight off air raid shelters located in back gardens for wartime use. After the war they were used for storage.
You might enjoy:
Binnend: Residents return to once-thriving Fife village left abandoned 67 years ago
Lassodie: Rise and fall of 1,500-person Fife village where 'nothing is left'
1,200 people once lived in Glen Clova's lost townships – this is why they left