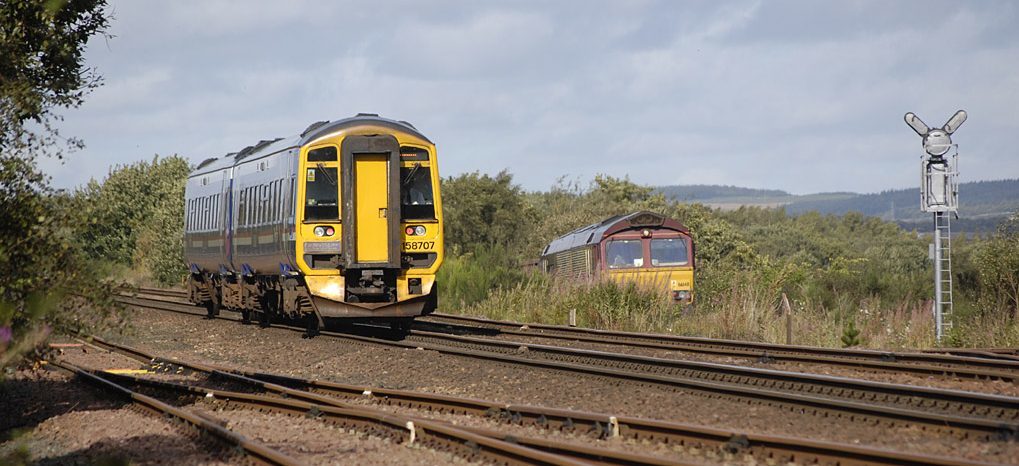 The Scottish Government has been urged to ensure alternative funding for the Levenmouth rail link after the project was left out of the £1 billion Edinburgh City Deal.
Campaigners pushing for the link have been left bitterly disappointed by the "spectacular omission" from the final deal, which had been hailed as a driver of jobs and prosperity across south-east Scotland.
They branded it "undisguised metropolitan bias" and stated that the regional component of the deal was "meagre to the point of invisibility".
Although a significant amount of money will be invested in Fife, the Levenmouth bid was one of several key transport projects across the region not included in the agreement.
However, £140m is earmarked for improvement to the Edinburgh bypass and western Edinburgh, including the airport.
Fife Council co-leader David Ross welcomed the millions coming to Fife but claimed the region had not done as well as it should have.
"There is no investment in transport infrastructure, including the Levenmouth rail link, the Standing Stane Road link, the A92 and the Charleston rail corridor," he said.
"This is very, very disappointing and runs counter to inclusive goals and making sure these areas, and particularly Levenmouth, are properly linked in by inclusive infrastucture."
He added: "It would be our expectation that the Scottish Government should step up to the plate and ensure Levenmouth rail link is funded by national investment."
Eugene Clarke, chair of Levenmouth Rail Campaign, said Levenmouth had been ignored "yet again".
"The insistence of developing already overcrowded areas with continuing labour shortages contradicts completely the Scottish Government declared strategies on addressing inequalities," he said.
Fife Council's Conservative group described the decision as a "spectacular omission" and said it remained unclear exactly what the deal would deliver for Fife.
North east Fife MP Stephen Gethins, who has supported the rail campaign, said he was disappointed but pledged to continue to fight to deliver the "vital piece of infrastructure".
Fife Council co-leader David Alexander said the region was getting back four to five times the money it was putting in to the deal and added: "To that extent, it's positive."
He continued: "The plan was to get shovel ready projects, stuff that would definitely happen over the next few years.
"Around £120m was earmarked for the rail link bid but that money would have sat in a bank doing nothing until the rest of the funding needed became available."