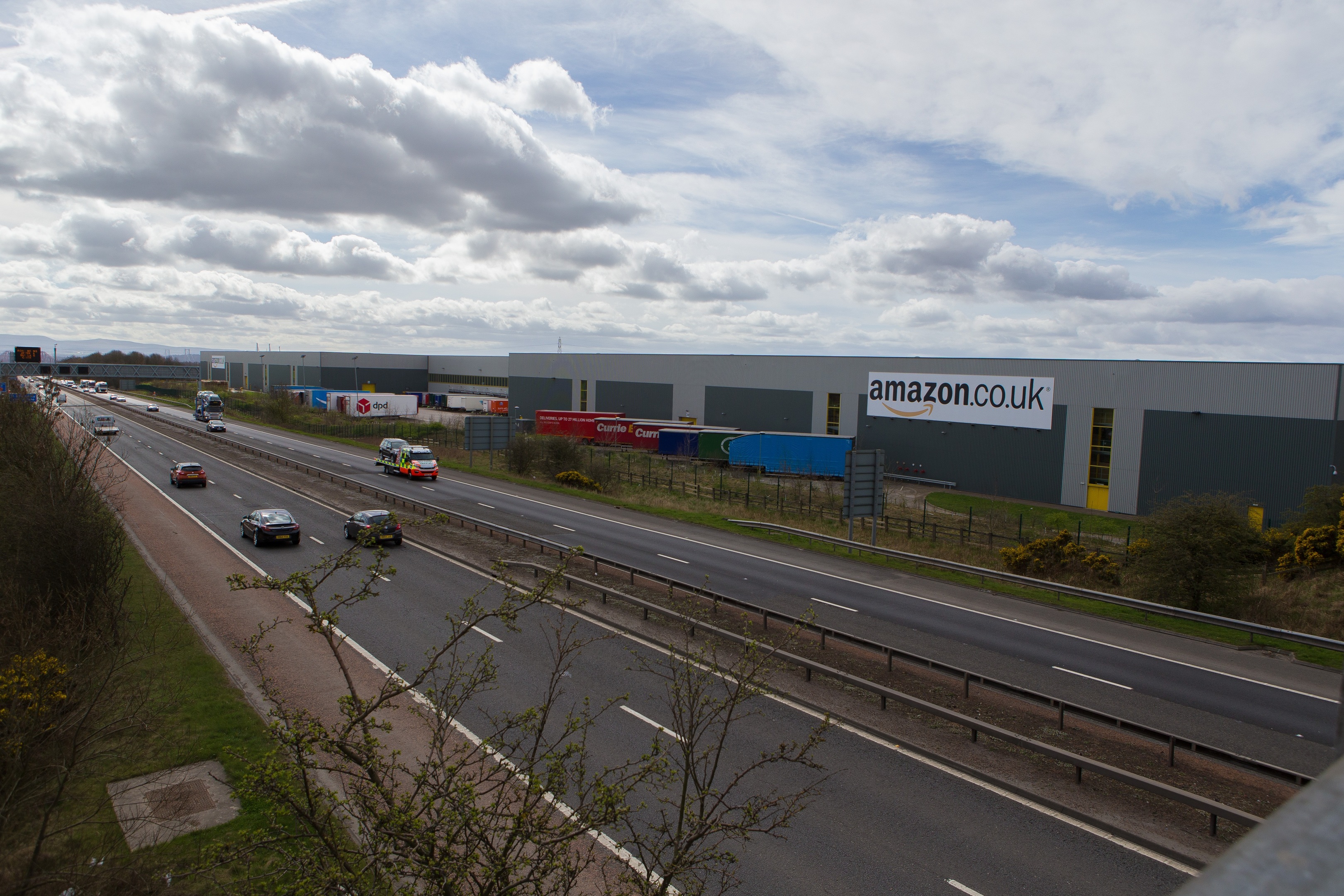 A former team leader at Amazon's huge warehouse complex at Dunfermline has been jailed for his part in a scam which saw the theft of goods worth £11,000 from the site.
Ruslan Artiomov became the brains behind the fraud after his friend Maciej Golabek told him he was facing financial difficulties.
The pair became involved in stealing electrical and computer goods with the intention of splitting the proceeds.
Their haul included 57 TV smart boxes, 23 Garmin Forerunner sports watches, computer hard drives and a Microsoft Surface Book laptop computer.
When the items started going missing, the company installed CCTV cameras and caught the pair's illegal activities on video.
Artiomov and Golabek lost their jobs and appeared in the dock at Dunfermline Sheriff Court with an interpreter between them.
Artiomov, originally from Lithuania but brought up in Poland was Polish national Golibec's trainer at Amazon and the two became friends.
Artiomov, 26, of Robert Smith Court, Lumphinnans, and Maciej Golabek, 27, of Pollock Walk, Dunfermline, both admitted theft.
Depute fiscal Azrah Yousaf said on December 16 a loss prevention officer carrying out inspections came across a box that was marked as empty but contained electrical goods.
These goods had gone missing that morning in the trans-shipment area of the facility. These items included sports watches, a computer processor and 24 hard drives.
A security camera was installed in the area and on December 18 the suspicious activities of the pair were captured.
The loss prevention officer contacted the police who obtained warrants and carried out searches of their homes.
They found stolen items and in Artiomov's home there was a handwritten note listing the goods taken.
The Crown and defence solicitors had agreed a figure of £11,000 for the stolen goods although Artiomov had estimated they were worth £18,000.
Solicitor Jenny Simpson, for Artiomov, said her client had lived in Scotland since 2013 and had worked at Amazon since October that year.
"The co-accused is a friend of his through work. Mr Golebek was having some financial difficulties and Mr Artiomov came up with this project to steal goods and split the money between them," Ms Simpson continued.
"He thought it would have a limited impact on Amazon, being such a big company.
"It was his idea. He's ashamed of himself and embarrassed his actions have become known to others." She added that her client was now unemployed.
Solicitor Elaine Buist said her client Golabek had been in Scotland for two years.
His wife had given birth to their daughter a fortnight before the offence, his brother who had been living with them had returned to Poland, resulting in financial problems for the couple.
"The scheme was suggested and Mr Golabek very unwisely entered into it. He says it's not the sort of thing he thought he would get involved with," added Ms Buist.
Sheriff Charles MacNair drew a distinction between the parts played in the scam. He told Artiomov he was the more senior colleague and had acted as trainer to Golabek.
"You had trained him and it was your idea," the sheriff said to Artiomov, jailing him for 135 days.
He told Golabek: "You were the junior partner to your co-accused. He gave you the idea and you followed him."
Golabek was placed on a community payback order with 300 hours of unpaid work.