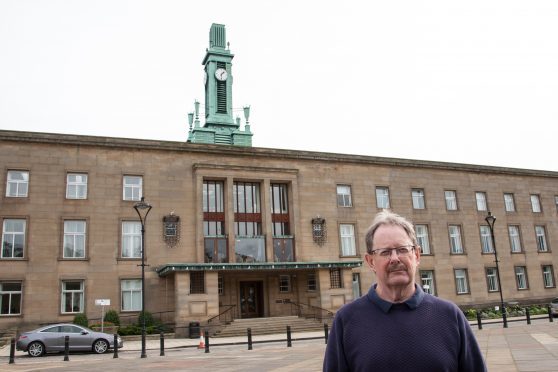 A prominent Kirkcaldy building has been left "nude" after having its most distinctive feature removed, it has been claimed.
George Proudfoot, chair of Kirkcaldy Civic Society, has called for the spire of the Town House to be reinstated as soon as possible after being removed several months ago.
However, it has since emerged that the 15 ft point will not return in its current form after being found to be overweight.
Despite having towered over the Town Square for more than 60 years, Fife Council has removed the structure as it was damaging the building's roof.
Calling for the building to be restored to its former glory, Mr Proudfoot said: "It is a crucial building in the town and it needs its spire.
"At the moment it is nude, or semi-nude at least, without it.
"When you see the Town House without the spire then it looks odd.
"This was the style of buildings in the 1930's and it needs those little touches or it does not look right."
Arguably unloved by many townsfolk, construction of the current Town House began in 1939 and was promptly suspended due to the outbreak of World War Two.
Cruelly referred to as the "Kirkcaldy Kremlin" due to its severe design and history for being home to numerous left-wing political administrations, the building was initially opened in 1953, with an east wing completed three years later.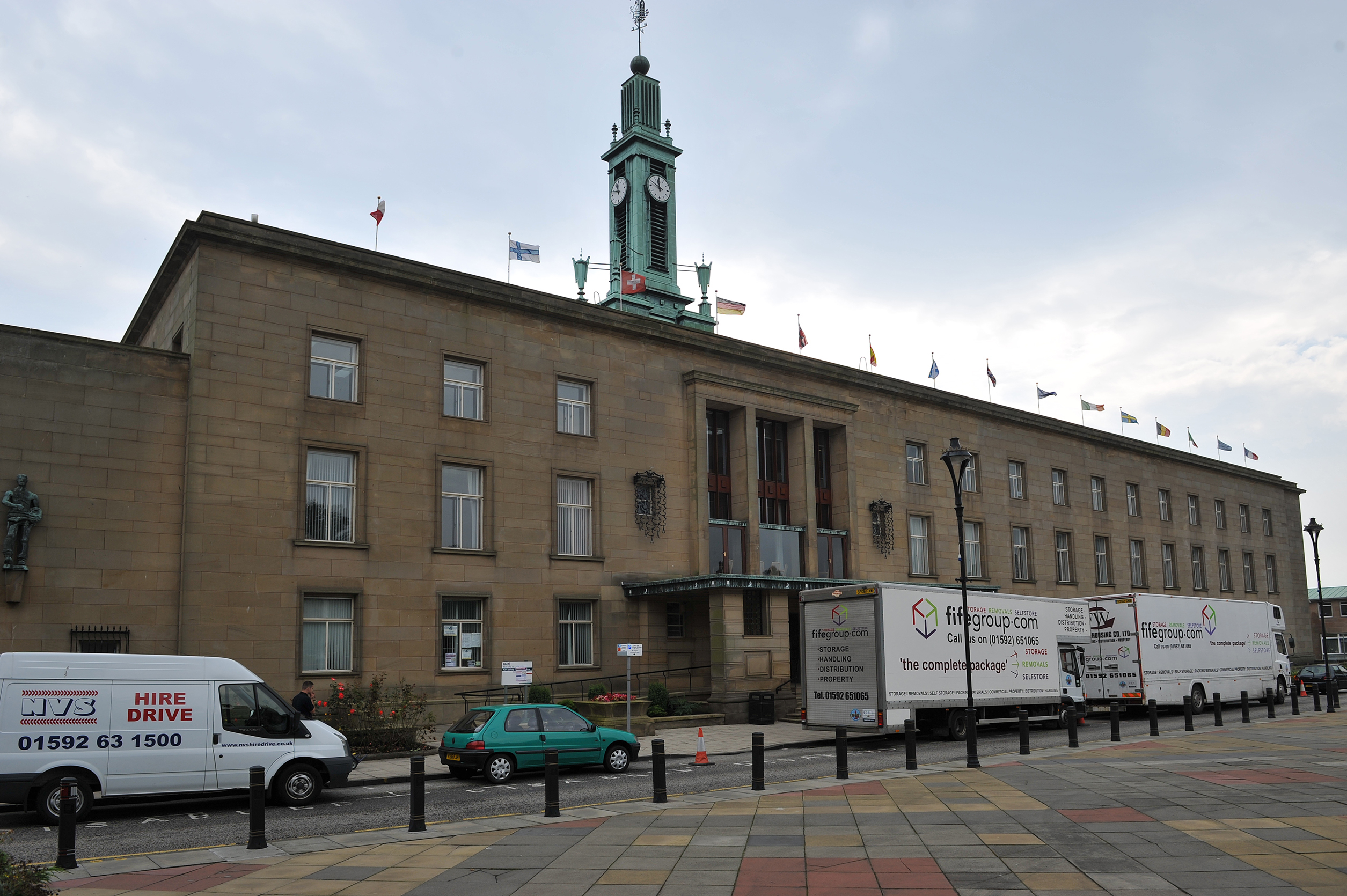 The B-listed building has remained at the centre of Kirkcaldy political life ever since, and was even the scene of the town's public celebrations when Raith Rovers won the Coca Cola Cup in 1994.
However, despite Mr Proudfoot's calls, the Town House is unlikely to be seen in its complete form for some time with Alan Paul, property service senior manager for Fife Council, confirming that there was currently no timescale for reinstating a new spire.
He added: "The spire was removed as it was found to be top heavy and was damaging the roof.
"We're currently looking into putting up an alternative spire."