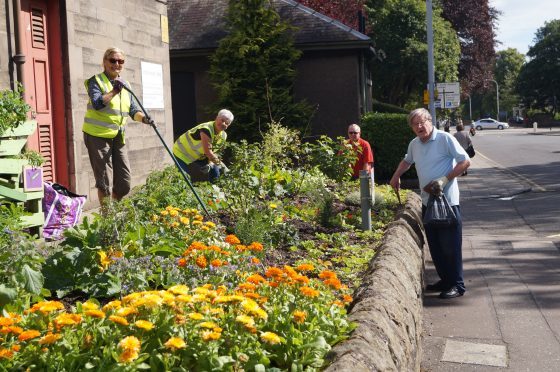 Green-fingered Fifers have been celebrating this weekend after two areas scooped prestigious accolades in the Royal Horticultural Society's (RHS) Britain in Bloom UK Finals.
Gardening groups in Kirkcaldy and Kilconquhar saw their hard work and dedication pay off with Silver Gilt awards in their respective categories at a ceremony in Llandudno, North Wales.
Eight Scottish groups were chosen to fly the flag for the country following success in the Scotland in Bloom competition the previous year.
RHS judges visited 78 finalists across the UK over the summer to assess each group against three key criteria: community participation, environmental responsibility and horticultural achievement.
And depending on the standard reached, a Gold, Silver Gilt, Silver or Bronze medal is awarded, with a winner in each category and discretionary awards for achieving excellence in particular fields.
Kirkcaldy was recognised in the Small City category, while Kilconquhar secured its award in the Small Village section.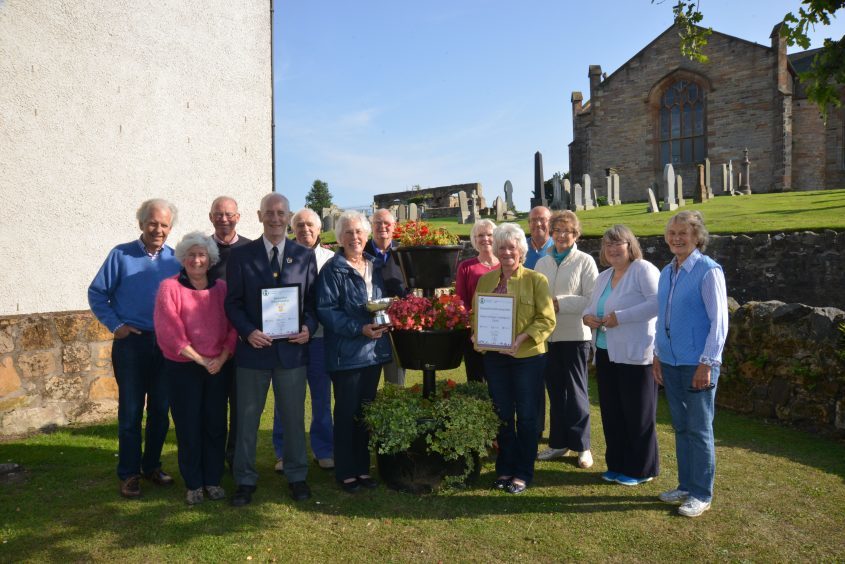 Elsewhere in Courier country, Coupar Angus managed a fantastic gold award in the Large Village category.
Roger Burnett, chair of the RHS Britain in Bloom judges, said: "It's a huge honour to witness how Britain in Bloom brings people together and the lengths that groups go to to make their communities clean, green and beautiful.
"We saw an incredible diversity of different planting schemes, including wildflower meadows for wildlife, community food growing and plants chosen to cope with our changing climate.
"This year, the standard was as high as ever but what really stood out was the creativity and ingenuity that groups showed in tackling the specific challenges of their particular areas, whether that be lack of funding, local social issues or tricky site conditions."
Aberdeen, a contender for the coveted Champion of Champions title, lost out to the Lancashire village of Elswick but was awarded a Gold medal for the exceptionally high standard of the city's entry.
The judges were impressed by the horticultural variety on show, vibrant bedding displays, sustainable planting and the "horticultural treat" of Seaton Park, which also won the Parks and Green Spaces Award.
Forres was awarded a Gold and was joint winner of the Town category, alongside Halstead in Anglia.
The group was also a recipient of an Overcoming Adversity Award for taking on a run-down nursery and growing 30,000 bedding plants themselves after the local council stopped supplying them in 2013.
North Berwick won gold in the Coastal (up to 12k) category, Uddingston took gold in the Urban Community category, and Bothwell in South Lanarkshire was awarded a Silver Gilt and two further discretionary awards.
The community was presented with the Involving Children and Young People award for engaging local schools and youth groups in learning about nature, growing and the environment, and the Gardening in a Changing Climate award for their sustainable gardening practices at Bothwell Community Garden.