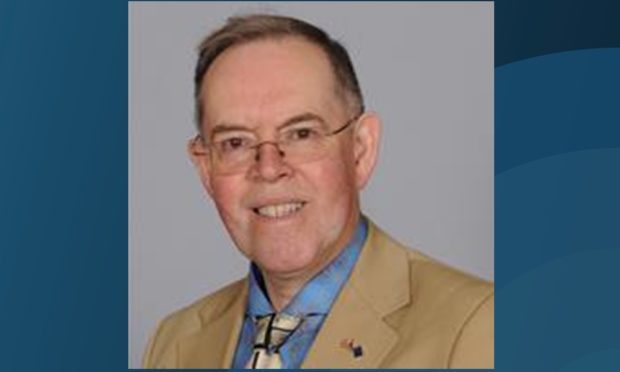 A councillor who moved 400 miles away from his constituents to a new home in Fife says the friendliness of people in Cupar was partly behind his decision.
Donald Adey says he decided to leave Cambridgeshire because of Brexit and the right wing nature of some individuals in England. However, he also hailed Fife — saying it has "the right feel" for him.
Mr Adey resigned from the Liberal Democrats on both the city and council councils in Trumpington before moving to Cupar at the end of February.
He now stands as an independent councillor for the ward which is home to around 9000 people and is defying calls for him to step down.
Mr Adey, who will now face a seven-hour drive to work, said: "I am quite confident that I can well cover the needs of the constituents there by using the internet, phone, Skype and such things.
"I'm not the only councillor that lives outside Cambridgeshire. There are others. I think one even spends most of their time in Singapore.
"I decided to move away primarily because of Brexit and the right wing nature of England. That was the biggest prompt.
"I will now stand as independent because it's fairer than wearing a party label."
He added: "Cambridge is lovely. I lived there for 30 years and I know the issues that are bubbling away there quite well.
"Moving away from the area doesn't alter that knowledge level. I have been doing case work from here already."
Mr Adey has been heavily criticised by fellow councillors from his former party.
A joint statement from Lib Dem leader of the Cambridge city and county councils called on Mr Adey to step down completely.
It read: "It is also appropriate for him to resign his seats on the two councils to enable residents to choose successors, but he disagrees.
"Because of this, the Lib Dem groups on both councils were to have considered withdrawing the Lib Dem whip from him at their forthcoming annual meetings later this week.
"Most councillors associate themselves with a particular party but, as they are individually elected in their own right, there is no power for any party to require resignation as a councillor.
"We still hope that Cllr Adey thinks again and stands down but, ultimately, that is a matter for him."
---
"The further south you go, the less people speak to each other"
Mr Adey heaped praise on his new home in north east Fife where he now lives with his husband.
He said: "I came to visit Cupar twice and decided that it's got the right feel to it because of the way people interact with you.
"When you go to get a cup of tea or a paper from the local shop, people actually talk to you. It seems the further south you go, the less people speak to each other.
"People in Cupar give you the time of day and say hello as you walk past."
Mr Adey, who is originally from Greenock, didn't rule out the possibility of becoming a councillor in Fife.
But he still remains passionate about a 20-year campaign to build a rail connection in the south of Trumpington near Addenbrooke's hospital.