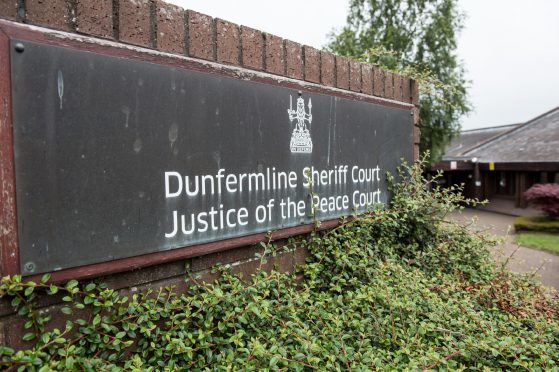 A police officer faced an agonising three month wait for test results after being pricked by an uncapped needle belonging to a man with HIV.
The brave officer was carrying out a body search on Claudio Alfano in May 2017 when he received the needle stick injury to his thumb.
Alfano, a prisoner at Perth, was standing at a door on Beath View Road in Cowdenbeath when officers were called to the scene at 12.25am.
A warrant had previously been issued for his arrest and he was detained before the search was carried out.
Alfano, 55, was asked if he had anything sharp on his person and if he had any needles to which he replied "no" twice.
But the officer who began searching him was then stabbed by an uncapped hypodermic needle which belonged to the convict who had been diagnosed with HIV.
The policeman had to be put on a course of antibiotics and had three blood tests before finally receiving the all-clear more than three months later.
Alfano, who is originally from Italy, appeared at Dunfermline Sheriff Court where he admitted acting culpably and recklessly having been arrested.
The court was told Alfano had previously been jailed for various offences in his native Italy.
He had been living in Scotland on and off since the late 1990s including spells in Dunfermline, said defence solicitor Stephen Morrison.
Sheriff Charles MacNair called for reports. Alfano was remanded in custody and will be sentenced on June 26.