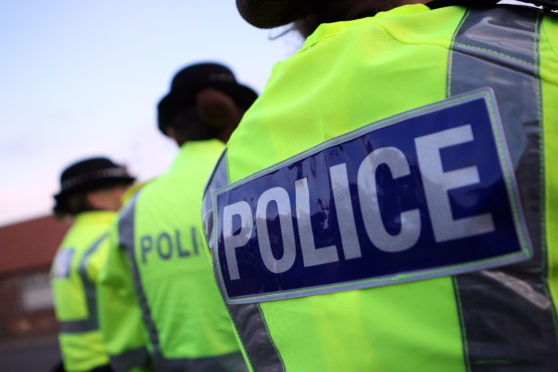 A teenage girl is recovering following a "frightening and unprovoked" attack in broad daylight in a public park in Glenrothes.
Police in Fife have appealed for witnesses after the 15-year-old was grabbed by the arm by an unidentified man in woodland in Riverside Park on Monday evening.
The shocking incident took place as the youth was walking through a wooded area along a footpath running between Dunbar Court and the Leslie viaduct at around 7.20pm.
The girl was approached by a man who took hold of her arm, but she was able to free herself and run off. The man also ran away, although it is unclear what direction he travelled.
What his intentions were with the girl remains unknown, but police are treating the matter extremely seriously.
Officers from Glenrothes Police Station are now trying to trace the individual responsible and are asking anyone who can assist with information to come forward.
Detective Inspector Paul Dick said: "This was a frightening, unprovoked assault on the girl who was extremely shaken by what happened but did not suffer any physical injury.
"Officers immediately attended the area after being alerted to the assault shortly after it happened, but the man was not found and we have been carrying out inquiries in the area today in order to trace him."
The man is described as white, aged between 18 and 40, five feet 11 inches tall, of slim build with stubble and was wearing a black hooded zip up top, black tracksuit bottoms and black trainers with white soles.
He also spoke with a local accent in a deep voice.
DI Dick continued: "This is a popular route especially with dog walkers and I would appeal to anyone who was in the area last night and may have seen the man before or after the assault took place to contact Glenrothes CID.
"Three males were seen in the area around this time using a motorbike and I am particularly keen for them to get in touch."
Anyone with information is requested to contact Police Scotland via 101 quoting incident number 3565 of July 16, or Crimestoppers anonymously on 0800 555 111.