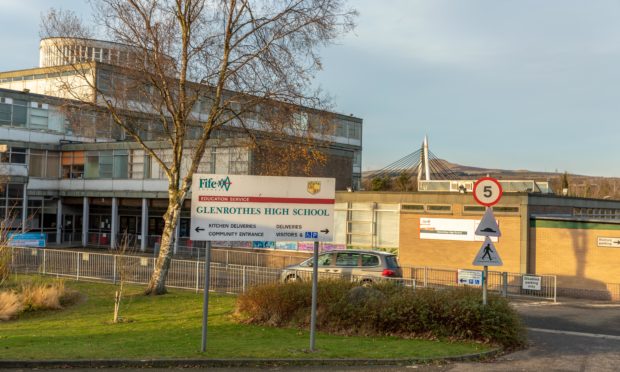 Emergency services were called to Glenrothes High School following reports of a bomb being planted.
Pupils at the school, on Napier Road, were evacuated shortly before 1pm on Thursday.
It is understood that a message was received claiming an explosive device had been left at the scene.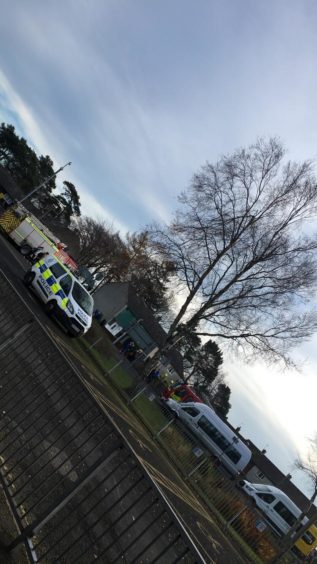 Police Scotland and the Scottish Fire and Rescue Service were both in attendance but were stood down around 2pm.
It is also understood that additional schools in the Fife area and across Scotland had also received the same menacing hoax.
At Glenrothes High School one pupil told how an alarm sounded and youngsters were told to get outside.
They initially assembled where they usually would for a fire alarm but were then told to move further away to the opposite end of the playing fields.
The S3 pupil said: "The police were talking to the teachers. No one had a clue what was going on."
---
---
Her mother said when she arrived to take her home around 1.20pm the gates were taped off by police and blocked by fire engines.
The woman, who did not wish to be named, said there were two fire engines, two ambulance and several marked and unmarked police vehicles.
She said: "My daughter and her friends were hysterical. I had to go and pick her up because they were too scared to go back in to school.
"We haven't been told anything but I think the school acted really quickly. The priority was to get kids out rather than inform parents."
Police Scotland's Assistant Chief Constable Steve Johnson said: "A number of secondary schools across Scotland have today received a threat via telephone.
"Officers from Police Scotland attended each school and nothing of concern has been found.
"Police inquiries are at an early stage and will continue.
"There has been excellent engagement between police and schools over the years in regard to when calls of this nature are received, and the response and assistance provided by each of these schools has been excellent in ensuring an appropriate response and quick reporting.
"Although there is no information to substantiate any of these threats at this time, we are treating this with the utmost seriousness and a thorough investigation is underway."